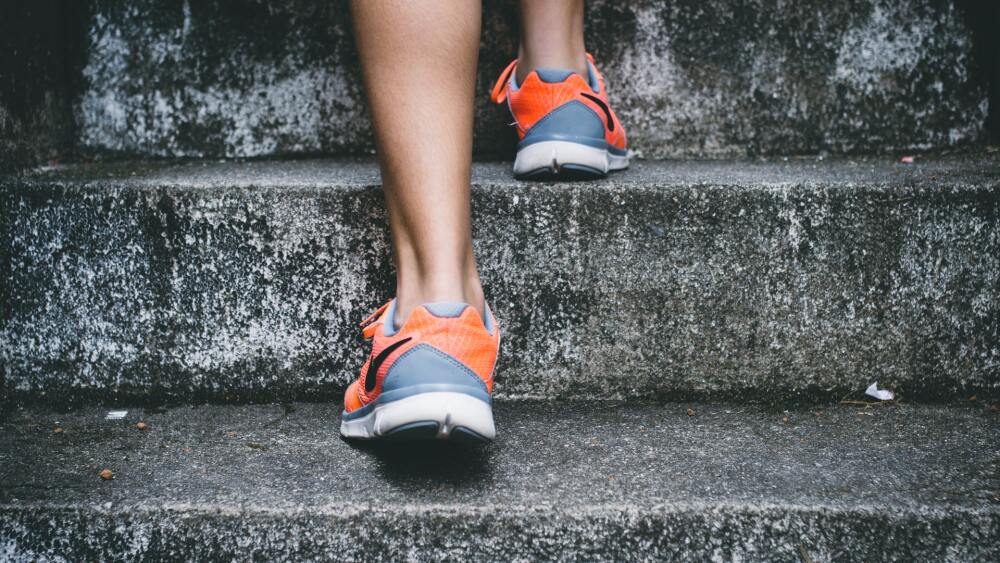 Nike (NKE) has been king of the sports apparel market for decades, swatting away challengers as easily as Dikembe Mutombo might redirect a Muggsy Bogues layup attempt. Under Armour (UA) has failed to overtake them. Adidas (ADDDY) has faded a bit. You don't even hear about Reebok anymore. Nike is still the king. Lululemon (LULU), a far more niche apparel company, may be its closest challenger. So, with summer here, it's time to get your athletic apparel out of winter storage. I thought it might be worthwhile to compare Nike stock vs. Lululemon stock.
In terms of size, there's no comparison. Nike is a $158 billion market cap company and Lululemon is a $32 billion market cap company.
[text_ad]
And yet, on an average day, you might see as many people (men and women) wearing Lululemon yoga pants and pullovers as you see people wearing Nike gear. Ten years ago, that wasn't the case.
The numbers support the anecdotal evidence. In 2010, Lululemon did just $411 million in sales. In 2020, net revenue increased 11% to $4.4 billion, exceeding analysts' expectations of the company to pull in $4.14 billion in revenues, even with the nationwide shuttering of non-essential retail stores putting a dent in those estimates. Earnings did take a hit last year, but are expected to bounce back in a big way this year: analysts anticipate 21% EPS growth.
Nike's sales and earnings growth have taken more of a hit the last couple years. But in fiscal 2021 EPS ($3.56) more than doubled the prior year's results ($1.60). Granted, any year-over-year comparisons to 2020 are tricky. But for the most part, Nike is still growing. And the general disparity in sales growth in NKE vs. LULU is no surprise given that Nike is the much older company, and perhaps the most universally recognized sports brand on the planet.
Even if it eventually expands beyond its yoga roots, Lululemon may never catch Nike in terms of sales, global reach, or popularity across all demographics (Lululemon's customers tend to be white and higher income, whereas Nike gear is worn by all). That said, with the sports apparel segment expected to continue growing for the rest of the decade, which apparel company is the better investment right now: Nike stock vs. Lululemon stock.
Let's break it down!

Nike Stock vs. Lululemon Stock
From a value investing perspective, NKE is the more appealing stock, trading at 22.5 times forward earnings vs. a forward P/E of 29.2 for LULU; the margin isn't as wide as you might expect given their relative ages (LULU held its IPO in 2007, NKE in 1980). In the long term, Lululemon is growing faster than Nike. What's telling is that institutional ownership in the two stocks hasn't wavered; each apparel stock remains above 80% owned by institutions and hedge funds, which means Wall Street still thinks highly of both.
Going back further, LULU is down 14% in the last two years, while NKE is up 2%. Over the last five years, LULU has outpaced NKE by about 5 to 1.
Will that continue over the next five years? Probably not to that degree, especially since it will take a while for all retailers to recover from the damage COVID-19 did to non-essential businesses. But with analysts expecting Lululemon to resume double-digit top- and bottom-line growth this year, I expect LULU will continue to outperform both the market and NKE in the next half decade. Sure, the valuation is a bit high, but not that high given the growth trajectory.
As for Nike stock, it remains a rock-solid, long-term investment, and likely a safer short-term play if market volatility continues. If you add NKE to your portfolio and stash it away for 10 years, you'll probably do quite well (it pays a modest 1.2% dividend yield too, which helps over the long haul). But LULU is the better growth stock.
Lululemon may never knock Nike from its sports apparel perch, no matter how many people you see wearing yoga pants to the local coffee shop. But in terms of Nike stock vs. Lululemon stock, it's no contest. Buy LULU.
Do you invest in Nike stock or Lululemon? Why or why not?
[author_ad]
*This post has been updated from an original version, published in 2019.