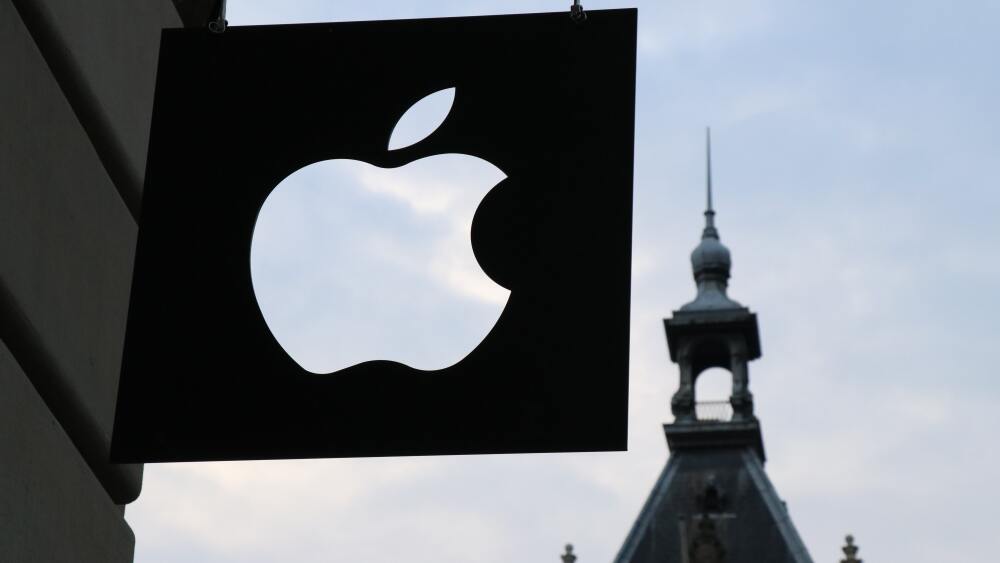 Apple (AAPL) and Amazon (AMZN), two of Wall Street's true heavyweights, have long been mainstays of many investors' portfolios. Even the lay investor knows that, which is why they're perhaps the two stocks my investing-agnostic friends and family members most frequently ask me about. Specifically, what they ask is: which is the better long-term investment going forward? With that in mind, I thought it might be useful to break it down with an Apple vs. Amazon stock tale of the tape.
There's a lot to like about both companies, of course.
Apple remains a cash cow, generating $171 billion in gross profits over the last 12 months, and recently authorized an additional $90 billion stock buyback plan in an effort to flex its financial muscle and lure more investors (hint: it's working!).
[text_ad]
Amazon, meanwhile, is arguably the most diversified company in America, having revolutionized the way people shop, launched a video streaming service that rivals Netflix (NFLX), created a profitable cloud computing wing, etc. (all for the purpose of sending founder Jeff Bezos to space, apparently...but that's another story!).
But there are nits to pick about each company.
Apple has become something of a one-trick pony under Tim Cook, churning out a seemingly endless line of iPhones but failing to innovate the way it did under the late Steve Jobs. With iPhone sales sagging, it will need to create something new to really excite consumers (and investors) again. The Apple TV+ streaming service, launched more than two years ago, looks like a nice start, though launching a streaming service isn't exactly a novel idea (though it was quite well-timed for this era of social distancing and self-isolating). And it's clearly lagging behind Disney's (DIS) new (and higher-priced) Disney+ streaming service, despite the success of shows like Ted Lasso, The Morning Show and Severance.
The problems with Amazon, meanwhile, have more to do with the stock itself—namely, its rich value. AMZN stock currently has a trailing P/E of 99, nearly quadruple AAPL's value. That chasm between the stocks' valuations is a good place to start when examining the tale of the fundamental tape for Apple vs. Amazon stock.
Here's a closer look at AAPL and AMZN, broken into a few key numbers:

Tale of the Tape: Apple vs. Amazon Stock
Trailing P/Es: AAPL 26, AMZN 99
Forward P/Es: AAPL 25, AMZN 57
Latest earnings growth (YOY): AAPL 4.8%, AMZN -9.7%
Latest sales growth: AAPL -4.4%, AMZN 6.9%
Cash per share: AAPL $3.25, AMZN $6.83
Institutional ownership: AAPL 61.2%, AMZN 60.8%
On current and future value, AAPL clearly has AMZN beat. And Apple's earnings have held up better through the recent doldrums.
Amazon has significantly more cash and cash per share, with $70 billion in total cash compared to just $51.4 billion for Apple. Meanwhile, the companies have almost identical institutional ownership, right around 60%.
From a fundamental perspective, you'd have to say that's advantage Apple: while Amazon has a balance sheet advantage in its cash on hand, Amazon's earning miss prompted this comment from the CEO: "...Our teams are squarely focused on improving productivity and cost efficiencies throughout our fulfillment network. We know how to do this and have done it before. This may take some time, particularly as we work through ongoing inflationary and supply chain pressures, but we see encouraging progress on a
number of customer experience dimensions, including delivery speed performance as we're now approaching levels not seen since the months immediately preceding the pandemic in early 2020."
So now let's move to some technical analysis of the two stocks.
Like most growth stocks, AMZN was flying high until the end of 2021, touching as high as 187 a share (split-adjusted) last November before pulling back to the low 100s in May and June, bouncing in the late summer, and selling off to pre-pandemic levels. All told, AMZN stock is down 36% in the last year, significantly underperforming the Nasdaq (down 14% in the same period).
Apple stock has performed better, down 9.3% on a one-year basis and blowing away both AMZN's and the Nasdaq's return over the same period. With the growth stock bear market getting long in the tooth, I think either of them would be a good buy as growth stocks - and tech stocks in particular - recover from a year of selling. Apple certainly looks better over the last year, but over the long haul, I prefer AMZN in the battle of Apple vs. Amazon stock.

AMZN Stock is the Winner
And we're talking about the long run here, not just the next six to nine months. Both AAPL and AMZN are stocks you'd be wise to hold in your long-term or retirement portfolio. But Amazon stock was growing faster than AAPL before the coronavirus. Now that the pandemic has mercifully slowed and business has returned to something close to normal, I think Amazon still has the more diversified list of offerings, and the stock is literally the cheapest as it's ever been on a price-to-earnings basis.
If you want to know what other, less obvious growth stocks we're currently recommending, consider taking a trial subscription to Cabot Top Ten Trader. It's a weekly list of the market's 10 best momentum stocks, complete with loss limits and buy ranges.
[author_ad]
*This post has been updated from an original version, published in 2018.