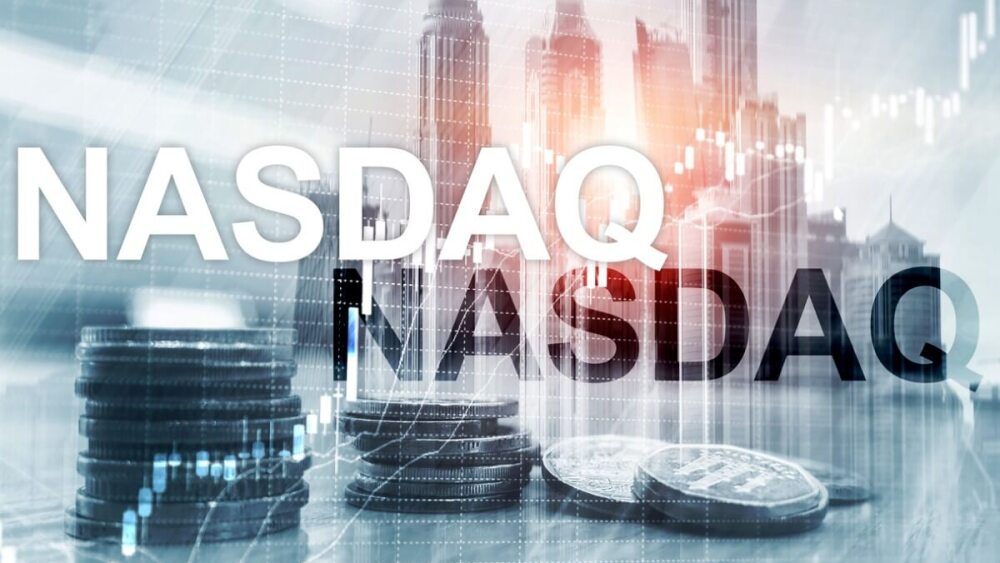 We'll talk about what makes the Nasdaq important to growth investing in a minute, but first, some context.
2020 was, if nothing else, one of the strangest years in recent memory. We experienced the arrival of a global panic that drove a major market sell-off, massive unemployment, social disruption, and put the brakes on an otherwise strong economy. We saw limited international travel, rolling inconsistent lockdowns and confusion at every level of government. Without a unified centralized response, we were left with scattershot rules and restrictions that saw government officials and business owners trying their best to keep people safe without forcing small businesses to fail.
Eventually, we started to differentiate between effective mitigation measures (wearing a mask, distancing where possible, more time outdoors) and ineffective measures (hoarding toilet paper and wiping down groceries with Lysol wipes). A few individuals notwithstanding, Americans broadly recognized the need to make some sacrifices and did their best to adhere to the rules put into practice, whatever they happened to be at that time.
[text_ad]
Then, in the same calendar year, we saw the arrival of a suite of vaccine candidates, massive economic stimulus, and a complete equity market recovery. If you invested near the pandemic lows, you likely generated phenomenal returns because all the major indices traded higher and most sectors did as well, regardless of whether they had what makes the Nasdaq important for growth investing. Investors, both retail and institutional, began to look ahead, and saw a light at the end of the tunnel.
Low interest rates created home ownership opportunities for younger buyers and the transition to work-from-home created incentive. Those buyers started driving home prices higher which put money in the pocket of the middle class, who could refinance into historically low rates to lower payments or cash out equity. Not only did all three major indexes recover, they all finished the year in positive territory. The Dow Jones was up about 7% for the year, the S&P 500 returned a healthy 16%, and the Nasdaq closed the year a jaw-dropping 42% higher. Why the performance discrepancy? Well, its composition is what created those returns and it's what makes the Nasdaq important to growth investing.
Why is the Nasdaq different? It has a lot to do with the exchange's origins. Back when the New York Stock Exchange was still the only game in town, the Nasdaq was just a quotation system and didn't actually trade stocks. As the Nasdaq Stock Market got going, it included lots of stocks that traded as speculative over-the-counter (OTC) issues. But as the Exchange became the first U.S. stock market to start trading online, it attracted a swarm of new tech companies who saw it as a more modern, more dynamic place to list their stocks. Those companies included, Apple, Cisco, Dell, Microsoft and Oracle and a host of others.
You can hear an echo of that period when the little report on the radio after the stock markets close calls the Nasdaq "the tech-heavy Nasdaq."
The Nasdaq is especially important to growth investors exactly for that reason. The exchange's heavy weighting toward tech and other "riskier" issues lets investors use it as a barometer of how much risk investors are willing to take on at any one time. If the Dow is leading the market, investors are risk-averse, and growth issues are out of fashion.
But when the Nasdaq leads the way, investors' risk appetite is keen, and growth investors can ramp up their own risk accordingly.
Conversely, when the appetite for risk is low, the Nasdaq tends to lead the way in the other direction, as we saw in the end of 2021 and the beginning of this year as inflation ran hot and Russia invaded Ukraine.
Cabot offers a variety of advisories that can help you identify stocks that will outperform the market and provide better returns to investors. Markets have bounced off their March lows and still rife with uncertainty but potentially putting in a bottom. Click here to find out which growth stocks are on our radar.
Do you prefer investing in growth stocks, value stocks, or a combination of both?
[author_ad]
*This post has been updated from a previously published version.