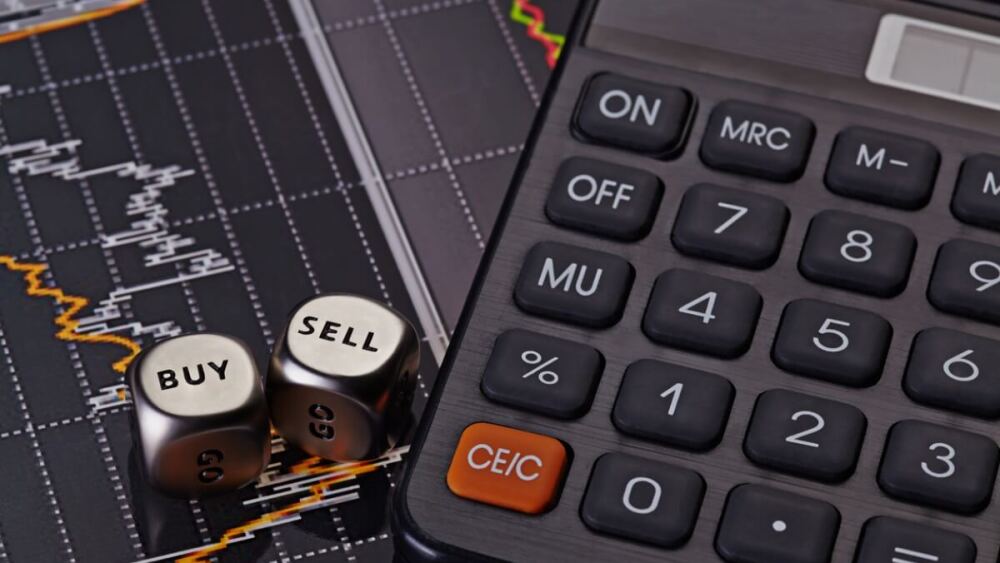 Few public companies are more polarizing than Tesla (TSLA) these days. Whether it's due to founder Elon Musk's eccentric and often brash personality, his SEC-violating Twitter account or the company's take-no-prisoners attempt to revolutionize the auto industry (and put car dealerships out of business), Tesla evokes plenty of strong opinions. You either love the company or you hate it. And investors either love Tesla stock or hate it (the haters have missed out on some MAJOR profits). With that in mind, now is a good time to ask what should you do with TSLA: buy, sell or hold?
The answer can vary wildly depending on who you ask. So instead of trying to answer it all by myself, I will present the case for each argument by sampling from others who have strong opinions on Tesla stock.
First, some context. Like basically all growth stocks, TSLA hasn't been looking too hot of late. It was down 11% in January, and is 24% off its November 2021 high. However, it's had a phenomenal run in the Covid era: it's up 620% in the last two years, becoming the fifth-largest company in the world by market cap, worth more than the five next-largest public automakers combined. If you've invested in Tesla basically anytime in the last decade (unless it was two months ago), you've made a LOT of money.
But would you make money if you bought Tesla stock now that it's trading well above 900 a share and trading at 100 times forward earnings? What should you do with TSLA: buy, sell or hold? Below, I present the case for each.
[text_ad]
Why You Should Buy TSLA Stock
Wedbush analyst Daniel Ives made a compelling case to buy Tesla in 2022 when he went on CNBC in late December. He set a "base case" price target on TSLA stock of 1,400 (it currently trades at 935) and a "bull case" of 1,800. His reasoning? China. Ives thinks China, which Tesla has had a hard time penetrating heretofore, will represent 40% of Tesla's deliveries this year.
"The supply and demand story in China, that's a linchpin to our bull thesis," Ives said. "Profitability in China is dramatically more than what we're seeing in the U.S. ... China alone could be worth $400-$500 a share."
Ives also highlighted Tesla's Giga factory openings in Austin and Berlin, which should alleviate global production bottlenecks Tesla has been experiencing. He also predicts 2022 total unit growth will be between 1.4 million to 1.5 million units.
At the low end of Wedbush's price target range, that would mean another 50% bump in TSLA's share price this year. At the high end, it would nearly double.

Why You Should Sell TSLA Stock
So, there's the case for buying Tesla stock on the (relative) cheap. But with the stock slumping these last few months, the easier case is to sell TSLA. And that's essentially what Barclays, Citigroup and JPMorgan are all suggesting people do; their price targets for the stock are as low as 325 per share, a 65% discount to the current share price. The bear case against Tesla stock mostly centers around its valuation, although that's come down quite a bit of late amidst all the selling.
While it seems highly improbable to think TSLA is going to fall to 325 a share, the concerns among the stock's detractors are valid: problems getting into China, supply chain issues, and even Elon Musk himself sold 7 million shares in the fourth quarter, though that was primarily for tax reasons. Meanwhile, the average price target for the stock among the 35 analysts who cover it (according to Yahoo! Finance data) is 967 - a mere 2.8% higher than the share price as of this writing.
Still, the number of bears has dwindled on the heels of the recent sell-off. If you still own Tesla stock and have made some strong profits on it, you could sell the entire thing now. Or, a better idea might be to hold...

Why You Should Hold TSLA Stock
For the "Hold TSLA" case, I'll keep it in-house and use a recent excerpt from Tim Lutts, Cabot's CEO and Chief Analyst of our Cabot Stock of the Week advisory. TSLA has been very good to Tim – he recommended the stock to his Cabot Stock of the Week subscribers way back on Dec. 29, 2011; it's up 15,696% since then!
And while Tim still likes TSLA stock as a long-term investment, he recommends merely holding onto it now if you already own it. Here's what Tim had to say about TSLA stock in his most recent Cabot Stock of the Week issue:
"(Tesla stock) bounced off its 200-day moving average at 800 last Friday after the company reported fourth-quarter results. Revenues were $17.7 billion, up 65% from the year before, while earnings per share hit a record $2.54, up 218% from the year before, all excellent results. Additionally, gross margin was 30%, higher than any other large automobile company—and it should continue to rise, as costs are driven down via innovative manufacturing techniques at scale and the Austin and Berlin factories ramp up this year. But investors are always looking ahead, and some didn't care for the announcement that management was delaying work on the Cybertruck due to supply chain challenges. Still, demand continues to exceed supply, which is a problem Ford and GM wish they had. Short term, I think the stock has upside toward its old high of 1,243 (though the broad market's weakness is a depressant), and ... I still believe it's a good long-term hold for investors with long-term gains. HOLD"

TSLA: Buy, Sell or Hold?
Which is the right answer on what to do with TSLA: buy, sell or hold?
Well, I'm probably biased since he's my boss, but I'd go with Tim's sober recommendation to hold. If you already own TSLA stock, you shouldn't get rid of it just because it's had a bad couple months (on the heels of an improbably good 18-month stretch since the March 2020 Covid crash). And if you don't own the stock yet, now is not the time to buy—not while it's still flirting with a key technical support level.
There's still a lot to like about Tesla stock's potential in the years to come. But right now it's going through a rough patch.
If you want to know which stocks Tim does recommend buying right now, you should subscribe to Cabot Stock of the Week. It's aptly named—he recommends a new stock every week, no matter what (even during the recent market correction!). The Cabot Stock of the Week portfolio currently contains 15 stocks, 10 of which are rated "Buy."
To learn their names, click here.
Do you own Tesla stock? If so, when did you buy it? And what would you do with TSLA: buy, sell or hold? Let us know in the comments below.
[author_ad]
*This post has been updated from an original version, published in 2019.