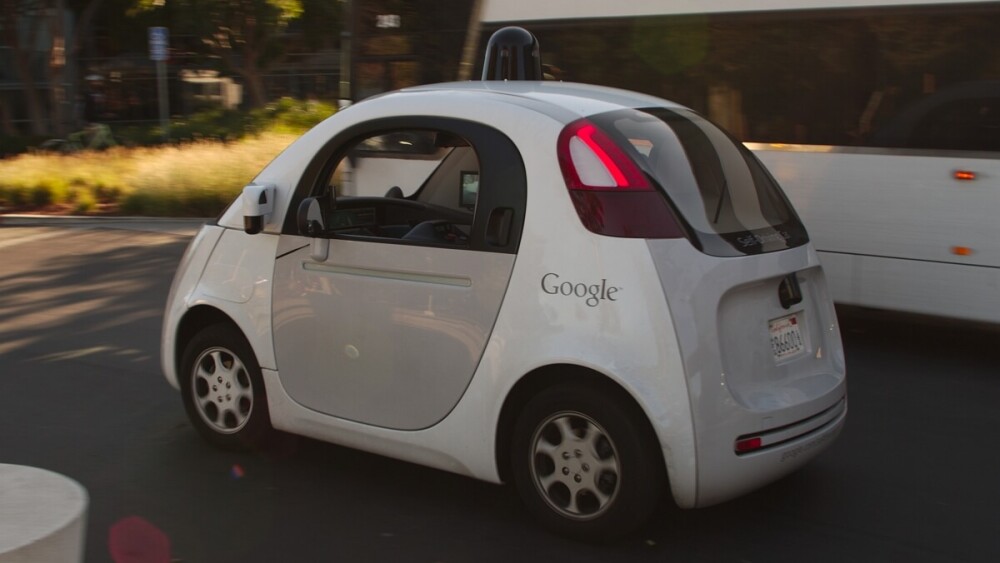 Autonomous driving technology is still more rumor than reality. We're years from seeing driverless cars on the roads with any real frequency. But when the self-driving car dam does break, the automakers, suppliers and tech companies shelling out billions on research and development in the autonomous driving space will be flooded with revenues. When it happens, you'll want to own self-driving car stocks.
But the best way to invest in stocks is to get in early on a trend before it's too late. And while autonomous driving technology is certainly a hot trend on Wall Street now, it's not nearly what it will be when we start seeing actual self-driving cars on the roads in a few years. Economists estimate that autonomous driving technology could become a $556 billion industry by 2026. Investing in a revolutionary idea, product or company before it strikes gold is why early investors in Apple (AAPL), Amazon (AMZN), Google (GOOG) and Netflix (NFLX) are all retired and living on yachts right now.
Self-driving cars are the latest revolutionary technology. Thus, investing in self-driving car stocks now could make you a very rich person five, 10 or 15 years from now.
[text_ad]
That said, we don't like to try and predict the future here at Cabot Wealth Network. We like to recommend stocks that already have good-looking charts with plenty of momentum. So, here are two self-driving car stocks that have the right combination of a good chart and a strong foothold in the driverless car industry.

2 Self-Driving Car Stocks
Self-Driving Car Stock #1: Tesla (TSLA)
Inventors of the luxury electric car for long-distance driving, Tesla is also leading the charge in autonomous driving. A few years ago, however, Tesla stock might not have made this list, as shares of TSLA had a very rough first half of 2019. Many Wall Street pundits were declaring its demise.
Boy were they wrong! Just look at what's happened in the last 12 months alone.
That's a 20% gain - and that includes a major growth-stock selloff from November through most of February. The stock has since broken and regained it's 200-day moving average, and the long-term trajectory remains up. And its semi-autonomous driving system, Autopilot—which could soon allow drivers to literally fall asleep at the wheel while "driving" their cars, according to CEO Elon Musk—is among the many reasons why. It may take longer than Musk expected, but eventually, Tesla will be a big part of the self-driving-car story.

Self-Driving Car Stock #2: Nvidia (NVDA)
Nvidia is best known for the chips it makes for the gaming industry and cryptocurrency. But it also makes system-on-a-chip (SoC) units for the automotive market. Its autonomous driving revenues lost some steam as the company transitioned from infotainment system chips in self-driving cars to artificial intelligence cockpit systems. But the company expects huge growth in its driverless car wing in 2022 and beyond, when not only automakers but also ride-hailing companies debut cars or capabilities that use Nvidia's chips.
As for the stock, it's trending quite well, up 73% in the last year year, and is just cooling off after a huge push from 197 to 333 in October and November. It has come down from that all-time high in the last few months, though in a completely healthy-looking way:
You could buy on the current dip in preparation for the next leg up. But this is a great long-term stock to own regardless of when you buy.

Bottom Line
The long-term patterns in both of these self-driving car stocks are up. The driverless car industry has immense potential. The recent gains are a small taste of what the next five to 10 years could bring.
Do you own any self-driving car stocks in your portfolio?
[author_ad]
*This post was originally published in 2018 and is periodically updated.