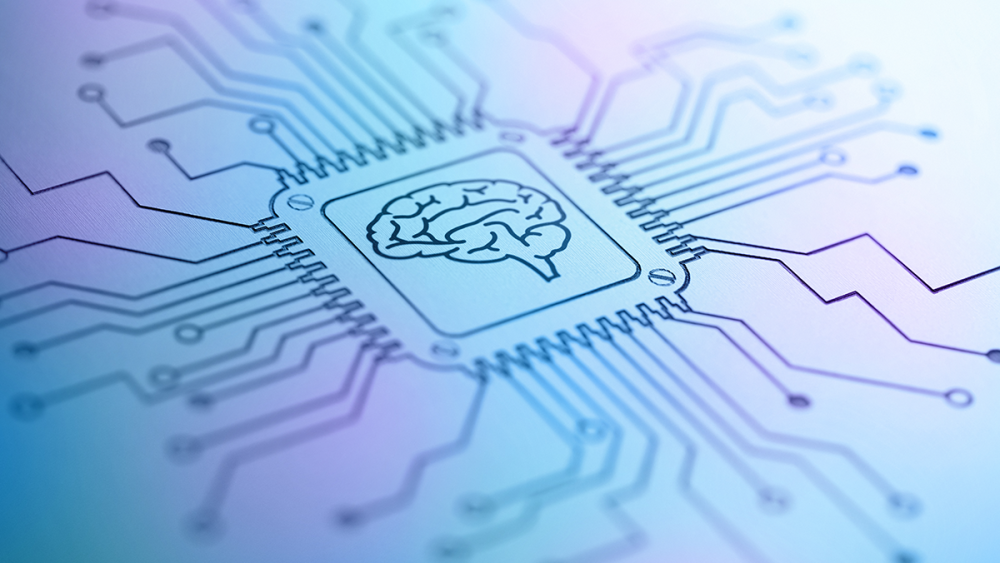 Artificial intelligence (AI) is one of the fastest-growing markets in the world, with global revenues zooming from $58.3 billion last year to an estimated $309.6 billion in 2026. Given that exploding growth, it makes sense to invest in artificial intelligence stocks.
But you can't just invest in the usual suspects. Those include the likes of Alphabet (GOOG), Microsoft (MSFT), IBM (IBM), Salesforce.com (CRM) and Nvidia (NVDA). Don't get me wrong—those are all fine companies and some are solid investments (to varying degrees). But they're not artificial intelligence stocks, per se; in other words, they're large and diversified enough companies that AI is just one segment—albeit a fast-growing one—of what they do.
The purer artificial intelligence plays are less diversified and highly levered to the AI boom. And given the recent uptick in AI development and integration (like OpenAI's ChatGPT, which caused 75% of S&P 500 companies to mention AI in their most recent earnings report) it's certainly something that warrants exploring.
[text_ad]
As the global AI boom gains steam in the coming years, these artificial intelligence stocks (or AI stocks, for short) should continue to outperform. Best of all, both can be had at a discount right now after a rough few months for technology stocks...

2 Artificial Intelligence Stocks to Buy
Artificial Intelligence Stock #1: Splunk (SPLK)
Splunk specializes in something called "machine learning"—a form of artificial intelligence. Specifically, Splunk provides artificial intelligence for information technology (IT) operations, enabling organizations to reduce costs by automating normal IT functions (without having to hire an entire IT department).
Splunk's sales rose by double-digits every year for a decade before dipping -5.8% in FY 2021 due to Covid; however, that was clearly a blip - revenues bounced back to 20% growth last year, and are expected to top 24% growth this (fiscal 2023) year. The company is not yet profitable, though that's expected to change in the coming years.
As for the stock, SPLK is up 32% since October's tech lows, though it's down a whopping 59% since peaking at 220 a share way back in August 2020. That said, the bleeding seems to have stopped, with support near 70 (October), and a nice bounce since. With the stock trading for less than half its 2020 apex, this could be a good entry point, especially if the stock can break above its key moving averages.
Artificial Intelligence Stock #2: Tencent Holdings (TCEHY)
Chinese stocks have been out of favor in recent years, dragged down first by the trade war and then when the coronavirus outbreak began in China. But Tencent Holdings stock has held up well.
China's biggest social media company—inventors of the WeChat app—Tencent recently built an artificial intelligence lab in Seattle, with the intent of expanding its voice-to-text and virtual assistant offerings. TCEHY stock, meanwhile, is basically flat since the March 2020 pandemic lows.
But the worst appears to be over for this stock, as it's actually up 71% from its bottom around 25 in October. With earnings expected to improve 12% next year and the stock trading at a reasonable 21 times forward earnings, the math suggests the next big move is likely to be up again. TCEHY looks like it's worth a nibble at current prices.
It's worth considering adding these two top AI stocks to your portfolio, especially Tencent Holdings, which appears to be in the midst of a more meaningful rebound. Bigger picture, the AI trend has been a boon for these stocks, and could be even better in the coming years as the global AI marketplace becomes increasingly mainstream, and the global economy recovers.
Do you own any artificial intelligence stocks not listed above?
[author_ad]
Note: This post has been updated from an original version, published in 2019.