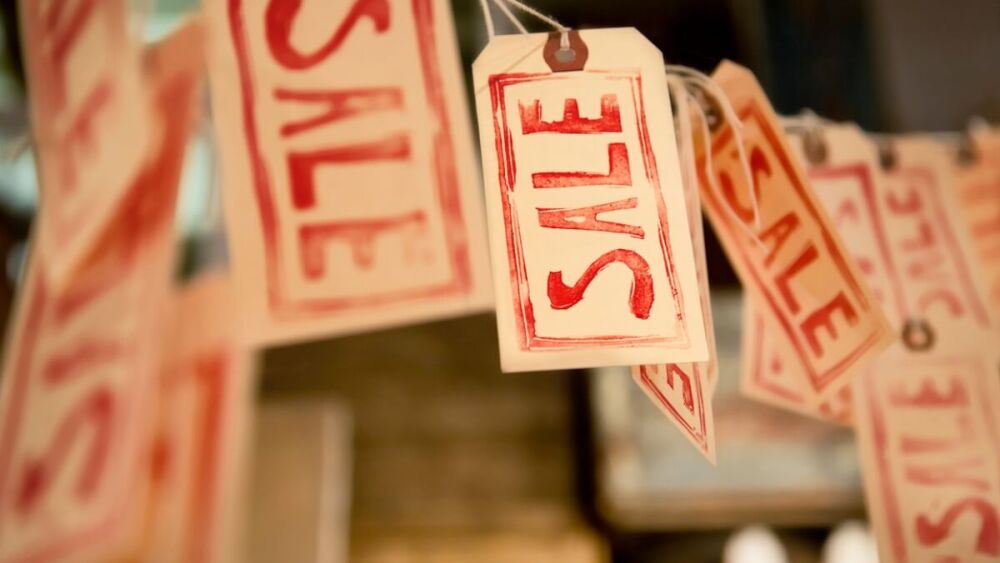 It's odd to say words like high-yielding and bargain when describing technology stocks. But that's the market this year. And there are plenty of high-yield, bargain tech stocks out there.
It's been a bloodbath in technology. The tech-heavy Nasdaq closed down 30% from the high on last week, well in bear market territory where it has been for much of this year. And most tech stocks are down far more than that.
It's a raging bear market in this once great sector. Why is this happening?
[text_ad]
Technology stocks had driven the market higher through the last bull market and the early pandemic recovery. Even after this selloff, the technology sector has delivered twice the returns of the overall market over the last five- and 10-year periods. This is a huge reversal of established trends.
The problem is inflation. It raises costs and interest rates for tech companies and growth projections get lowered. Plus, a faltering economy doesn't help. It's also true that much of the sector got overvalued and was due for a comeuppance.
But technology has been the superstar sector for good reasons. We are, in fact, amid a technological revolution. Technological advances are accelerating. It feeds on itself and is transforming the world. This sector is where there is massive growth and excitement for the future.
Sure, the market might get cranky in the near term. Inflation and higher rates might be all the rage right now. But technology isn't going away. It's likely to be even a bigger market outperformer in the future. The time to buy such stocks is when they are cheap and out of favor.
Sure, prices might go still lower. But for those with a little longer-term perspective, a golden opportunity has arrived. Here are two great bargain tech stocks to consider.

High-Yielding Bargain Tech Stock #1: Intel Corporation (INTC)
Yield 3.4%
Intel is an icon of the technology revolution. The company makes chips or processors that are essentially the brains of the computer. It is one of the largest semiconductor companies in the world with $79 billion in annual revenue and holds by far the largest market share of the PC and server processor markets.
Sure, INTC has fallen along with the tech sector, although not as much. But this stock crashed all on its own before this year's selloff, when other technology stocks were doing just fine. Intel had its own individual meltdown. Recent market turmoil has made it even cheaper.
INTC was a phenomenally performing big tech stock until about five years ago. Since then, INTC returned far less than the overall market while the sector vastly outperformed it over the last five years. What happened?
Intel has been losing ground to the competition, mainly Advanced Micro Devices (AMD) and Nvidia (NVDA). Intel missed the boat on smartphone chips. Competitors cornered that market and Intel was never able to break in. And there's been more bad news lately.
Last fall, Intel announced that production problems would delay the rollout of its next generation of chips due to problems in the manufacturing process, giving an opportunity to the competition. INTC stock plunged 10% on the news. Then, in February, Intel reduced 2022 earnings guidance to $3.50 per share from $5.47 in 2021, a decline of 36%. The market didn't like that either.
The reason for the dip in this year's earnings is because Intel will focus on the future by investing a record $27 billion on new products, compared to capital expenditures of $18.7 billion last year and $14.3 billion in 2021. Intel is rolling up its sleeves and taking on the competition. The company had been the best in the business on such investments and still has a lot of mojo left. There are some hugely promising growth opportunities.
Intel is already making huge strides in sizable growth opportunities where it has had little market share in the past. It has already developed superior chips in the profitable gaming and data center CPU markets and plans to aggressively compete. Intel's also planning to aggressively expand its foundry business, where chips are manufactured. The chip maker recently made a $5.4 billion acquisition of foundry company Tower Semiconductor that should close around the end of this year.
Meanwhile, the stock is dirt cheap ahead of very promising growth in the years to come. It currently sells at a price/earnings ratio of just 7 times, which is about half of its average valuation over the last five years and about a third of the current market index multiple. It also pays a solid 3.4% yield at the current price with a payout that is likely to grow.

High-Yielding Bargain Tech Stock #2: Broadcom Inc. (AVGO)
Yield 3%
Broadcom is a technology industry Goliath with $28 billion in annual revenues. It's an icon of the technology revolution with roots that trace back more than 50 years to the old AT&T/Bell Labs. The company has many category-leading products in crucial areas of semiconductors and infrastructure software solutions.
The company essentially provides crucial equipment that enables technology to function as we know it today. It provides components that enable networks to operate together and communicate with each other from the service provider all the way to the end user and device.
But there is a much simpler way to state this company's importance in the industry: 90% of all internet traffic uses its systems.
AVGO has also gotten cheap. It's down 17% YTD and 18% from the high and sells at a forward price/earnings multiple well below the overall market. But unlike INTC, AVGO has been dragged lower entirely by the weakness in the tech sector. Individually, the company is killing it.
There are two simple reasons for buying the stock. One, it is benefitting from the current environment as more businesses move online and into cloud-based applications. Two, it will get a huge benefit from the 5G rollout in both the short and longer term.
Broadcom is currently getting a boost from the rollout of 5G phones, which require more filters and other networking technology. Longer term, Broadcom will see greater demand as its chips will be an enabling technology behind powerful emerging trends like the internet of things, self-driving cars and artificial intelligence.
The company has blown away expectations in each of the last three quarters as it benefits mightily in the current environment. It has been growing earnings at nearly a 30% clip, which is stupendous for a company of this size. The dividend yield is currently around 3%. But the company grows the payout like crazy. The dividend has a 5-year compound annual growth rate of about 30%.
[author_ad]