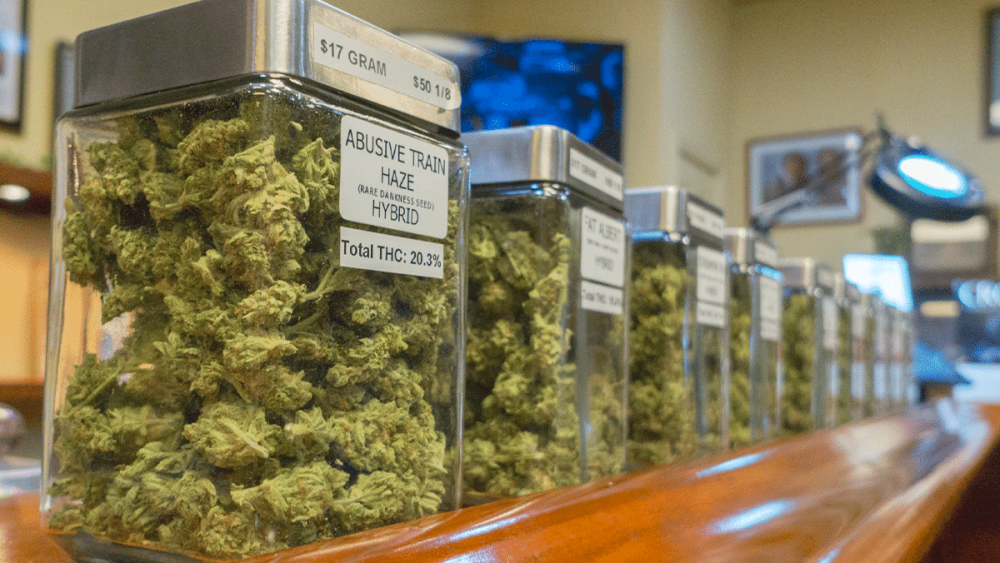 Someday, cannabis will be legal across the U.S., and the tax revenue from legal sales will help to fatten the coffers of our Federal Treasury (which is technically perpetually on the edge of bankruptcy).
Today, 19 states have legalized cannabis for recreational and medical use, while an additional 18 have legalized it for medical use alone, and the list is growing. In fact, somewhere ahead is a tipping point that that will see the movement accelerate, and eventually see the forces of legalization triumph; after all, roughly 70% of Americans are in favor of it.
But no one can forecast exactly when full federal legalization will be achieved.
[text_ad]
What I do know, from reviewing the history of previous legalization events, is that the day that cannabis becomes legal across the country will be a great day to sell your cannabis stocks and pocket some big profits!
Here's the history:
Cannabis stocks peaked in early 2014 as Colorado began legal sales (two years after voters approved it).
Cannabis stocks peaked in January 2018, as California marijuana stores opened (two years after voters approved it).
Cannabis stocks peaked in October 2018 as legal sales began across Canada (five months after federal lawmakers passed the law).
Between these peaks, of course, have been long declines that tested investors' patience—like the one we're in now.
So it makes total sense that somewhere in the future, as Federal lawmakers in the U.S. finally agree to legalize cannabis, investors will once more rush into these stocks. And it makes total sense that very close to the actual day of legalization, these stocks will peak, as the least sophisticated investors decide it's time to get on board, just as experts who were buying long before are cashing out with big profits.
In other words, the time to buy is now, when the Global Cannabis Stock Index is down 76% from its high of February 2021, and the average high-quality stock in the sector is off 65%.
But what stocks should you buy?
The biggest and the cheapest!
The four undervalued cannabis stocks that I'm looking at today are Cresco Labs (CRLBF), Curaleaf (CURLF), Green Thumb (GTBIF) and Trulieve (TCNNF).
4 Undervalued Cannabis Stocks
Undervalued Cannabis Stock #1: Cresco Labs (CRLBF)
Chicago-based Cresco has long focused on the wholesale side of the business, a strategy prioritizing volume over margins. But with the acquisition of Columbia Care (CCHWF) (still in process), the company is getting a strong retail network to balance its wholesale business. Because of Cresco's focus on wholesale, the company's stock is the cheapest of these four on a price-to-sales basis; it trades at just 1.3 times trailing revenues. And that's cheap for a company that grew revenues 34% from the year before in the latest quarter, to $218 million.

Undervalued Cannabis Stock #2: Curaleaf (CURLF)
Based in Massachusetts, Curaleaf was the revenue king of the industry in the first quarter of 2022, with $320 million, and its industry-leading market capitalization of $3.5 billion tells us that investors value it highly. With 128 retail locations in 23 states (including 45 in Florida), Curaleaf is certain to be a powerhouse for years to come. Yet the stock is trading at just 3.4 times trailing revenues, which is cheap for a company that grew revenues 39% in the latest quarter.

Undervalued Cannabis Stock #3: Green Thumb (GTBIF)
Headquartered in Chicago, Green Thumb was the fourth-largest vertically integrated multi-state operator in the U.S. in the first quarter. The company currently has 77 operating retail locations in 15 states (California, Colorado, Connecticut, Florida, Illinois, Maryland, Massachusetts, Minnesota, Nevada, New Jersey, New York, Ohio, Pennsylvania and Virginia). It's building a national portfolio of brands that address the customers' spectrum of well-being (from healthy to comfortable to happy). And it has an enviable record of profits, showing positive earnings in each of the past six quarters. The latest quarter saw revenues of $244 million, up 37% from the prior year, and the stock's price-to-sales ratio is just 3.1.

Undervalued Cannabis Stock #4: Trulieve (TCNNF)
While it has long been the biggest seller of marijuana in Florida, where it has a 46% market share, Trulieve has been expanding across the country in the past year (it had seven acquisitions in 2021), with the October acquisition of Harvest Health & Recreation being the big one. The company now has 163 dispensaries in 11 states (including 113 in Florida). It has none yet in New York or New Jersey, two limited-license states that will be important markets going forward, but it will almost certainly acquire some soon. The latest quarter saw Trulieve bring in revenues of $305 million, up an impressive 81% from the year before (acquisitions have brought some of the growth for all four of these companies) but the stock's price-to-sales ratio is just 2.2. And Trulieve has been posting quarterly profits for two years!
Conclusion: These four stocks are not only industry leaders, but also shockingly cheap. Investors who buy now will reap great profits if they can hold on until Federal legalization.
And if you want to know what other cannabis stocks I like today, consider subscribing to my Sector Xpress Cannabis Advisor newsletter, where we have beaten the benchmark marijuana stock index every year since launching in late 2017.
A click here will get you started.
Do you own cannabis stocks in your portfolio? Which have performed well? Tell us about them in the comments below.
[author_ad]