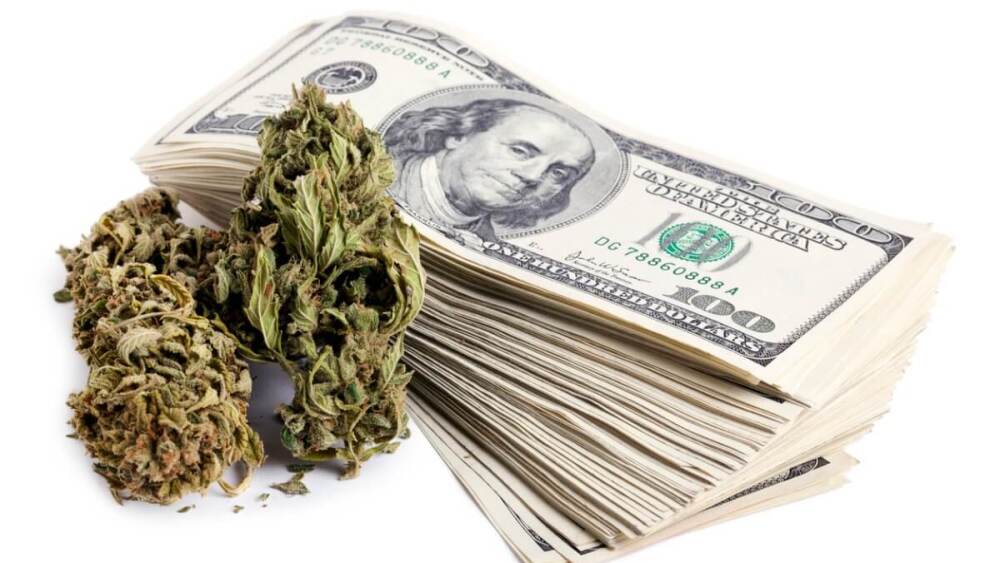 Marijuana stocks have been hot in early 2019, with the Marijuana Index up 20% year-to-date as I write and currently in a normal correction.
The hottest stocks have done even better, with many having doubled since the December bottom. For example, here's the chart of my favorite CBD stock.
Going forward, I expect the growth to continue, as this fast-growing industry shifts from the black market to the legal market, and both marijuana and CBD become as commonly accepted as alcohol in our society.
But what's the best way to invest?
For my money, the best way to invest in the marijuana industry is to buy common stocks, focusing on the companies that are likely to be the industry's leaders in the years ahead. I want to own the company that makes the Budweiser of marijuana and the Marlboro of CBD.
[text_ad]
And so far, the readers of my Cabot Marijuana Investor advisory are doing great! As I write, my Marijuana Portfolio is up 41% year-to-date.
However, these are volatile stocks. They're young. Many are low-priced. Many can move 10% in one day—in either direction.
So, for some people—mainly investors who can't handle that volatility, or who don't have assets enough to properly diversify—I recommend investing in marijuana index funds and ETFs (exchange traded funds) that own a whole bunch of the best stocks in the industry. That way, you avoid the occasional train wreck, while still participating in the great growth of the sector.
Below are six marijuana index funds and ETFs worth researching, from largest to smallest.

Six Marijuana Index Funds and ETFs
ETFMG Alternative Harvest ETF (MJ)
With $1.2 billion in assets, Alternative Harvest has focused on the marijuana sector since December 2015, but not too intently; the fund also holds stocks of companies with at least some connection to the cannabis industry—or that might have a connection to the industry in the future, like tobacco companies.
Forty-five percent of the portfolio is in U.S. stocks, with 32% in Canadian and 16% in the U.K.
Top holdings recently included Aurora (ACB), Cronos (CRON), GW Pharmaceuticals (GWPH), Tilray (TLRY) and Canopy Growth (CGC).
Year to date, the fund is up 26.4%.
The management fee is 0.75%

Horizons Marijuana Life Sciences (HMMJ) (HMLSF)
Horizons is a Canadian company with three marijuana ETF offerings, so you can choose the one that fits best. Marijuana Life Sciences was the world's first marijuana ETF, and with $884 million in assets, it's now a close second to the leader.
While it is not exactly laser-focused on the industry, it is definitely more focused than Alternative Harvest, and the result can be seen in its performance, up 30.9% year to date. The ETF's top five holdings are Canopy Growth (CGC), Aurora (ACB), GW Pharmaceuticals (GWPH), Scotts Miracle-Gro (SMG) and Tilray (TLRY).
The management fee is 0.75%

AdvisorShares Pure Cannabis ETF (YOLO)
U.S.-based AdvisorShares Pure Cannabis debuted April 17, so it's still a baby. But it already has $50 million, spread among 24 holdings. Top five holdings recently were OrganiGram (OGRMF), The Green Organic Dutchman (TGODF), Aphria (APHA), CannTrust (CTST) and Innovative Industrial Properties (IIPR).
It's simply too early to talk about performance. But the fund's ticker symbol (short for You Only Live Once) tells you someone in power has a sense of humor.
The management fee is 0.60%.

Purpose Marijuana Opportunities Fund (MJJ) (MRJOF)
Purpose Marijuana Opportunities Fund, based in Canada, has been available since February 2018. With $44 million in assets, Purpose has 57% of its assets in Canadian companies, 27% in the U.S. and 16% in cash.
The top five holdings, interestingly, are all Canadian: Organigram (OGRMF), HEXO (HEXO), Aurora Cannabis (ACB), Canopy Rivers (CNPOF) and Harvest Health and Recreation (HRVSF). U.S. companies appear farther down the list. More importantly, perhaps, a closer look shows a tighter focus on plant-touching companies, and less diversification into the safer companies involved with tobacco or real estate that are fund in other ETFs.
The ETF is up 47.2% year-to-date.
The management fee is 0.75%

Horizons U.S. Marijuana Index ETF (HMUS.NE)
This Canadian-based fund is focused on companies in the U.S., which eventually is likely to account for the lion's share of the industry.
Top five holdings are Cresco Labs (CRLBF), Charlotte's Web (CWBHF), Columbia Care (COLXF), Curaleaf (CURLF) and MedMen (MMNFF).
The fund was just launched on April 17, so it's too early to talk about performance.
Assets are $19 million, and the management fee is 0.85%

Horizons Emerging Marijuana Growers Index ETF (HMJR) (HZEMF)
As its name suggests, Horizons Emerging Marijuana ETF concentrates on the smaller companies in the cannabis sector. But with only $11 million in assets, the fund is small, so it's not so efficient. It's been open since February 2018, and it's up 28.1% year to date, lagging the bigger funds invested in the bigger stocks.
Top five holdings recently were Slang Worldwide (SLGWF), Supreme Cannabis (SPRWF), Flower One (FLOOF), Neptune Wellness Solutions (NEPT) and Emerald Health Therapeutics (EMHTF).
The management fee is 0.85%

Conclusion
Cannabis is the hottest industry in America today, with great long-term prospects for both marijuana and CBD, and money has been pouring into these funds—mainly the big ones. But you've got to be careful; somewhere ahead, there's a painful correction (in fact, we're in the midst of a pretty nasty short-term pullback), and given that these funds will always be heavily invested, there will come a time when all of them lose money (like last October-November-December). Thus, while you could just jump into one of these marijuana index funds and ETFs and hang on long term, I suggest that you become one of my regular readers at Cabot Marijuana Investor.
Cabot Marijuana Investor was started nearly two years ago, way before the current surge of euphoria in the sector, and I've been keeping my readers well informed of all the important developments in the sector while guiding them to the best combination of stocks—and also telling them when to hold cash.
I haven't recommended that anyone put all their investments in my cannabis portfolio, but if they had, the results would have been fantastic!
Cabot Marijuana Investor Track Record
2017 — inception to end: 120.9%
2018 — 12 months: 15.1%
2019 — to date: 41.9%
For more info, click here.
[author_ad]