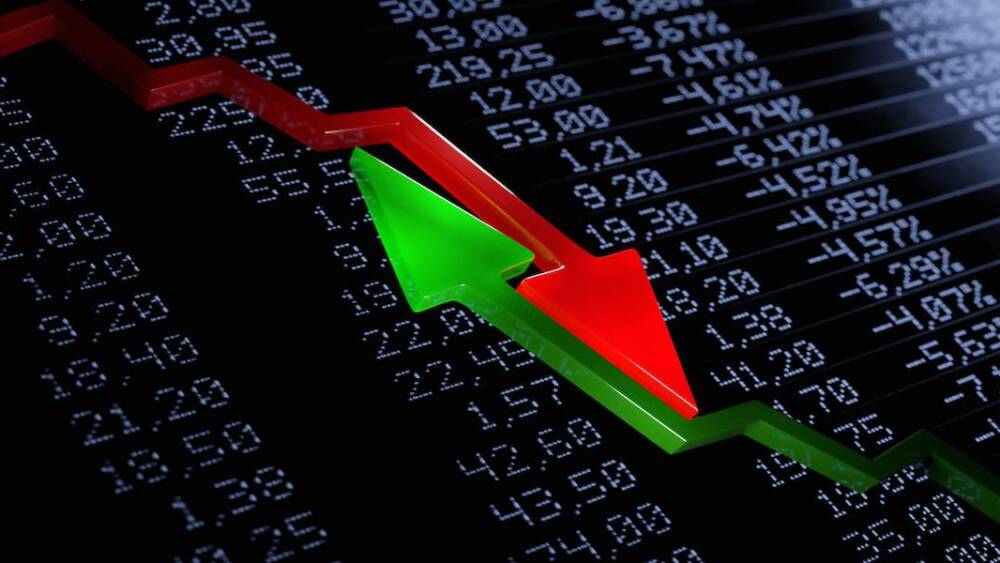 Stocks have had a rough start to 2022. Volatility has returned with a vengeance, as the VIX has spent most of the last six months above 20, and sometimes above 30, while most growth stocks are have traded below their 200-day moving averages. With that kind of volatility plaguing the market, it's important to purge the most volatile stocks from your portfolio.
So which stocks should you avoid at all costs right now?
To screen for the most volatile stocks today, I looked for large-cap stocks with a beta of at least 2—meaning they're twice as volatile as even this already topsy-turvy market. And I stuck with U.S. companies since, as with small-cap stocks, volatility and unpredictability are more common in emerging market stocks.
[text_ad]
Because beta compares the behavior of a given stock with the market itself, these stocks are wild and unpredictable. Until they settle into some sort of predictable pattern, I'd give these up-and-down stocks a wide berth.
So, without further ado, here are the three most volatile stocks today.

Volatile Stock #1: APA Corp. (APA)
This oil & gas exploration and production company (the recently consolidated holding company of Apache) has been a remarkable performer for the past two years, returning 30.5% YTD, 60% in the last year, and 650% since the pandemic lows of early 2020. For Q4 2o21, APA reported $382 million of income on revenues of $2.16 billion. In the Q1 2022? Those numbers ballooned to $1.88 billion of income on revenues of $2.71 billion.
Despite those returns, APA remains near its pre-pandemic levels and well below its all-time highs from 2008 (near 144 a share). The company's performance is closely tied to oil prices, and the recent drop in crude prices (and rising fears of a recession) have dragged the shares down by 30% since early June. Although the stock trades at only 5.4 times trailing earnings, the elevated beta of 3.84 makes this an incredibly volatile play on energy and a stay-away for more conservative investors.
Volatile Stock #2: Antero Resources (AR)
Another oil & gas exploration and production company, Antero Resources shares could be had for less than a dollar in late March and early April of 2020 (the company has returned a mind-boggling 3,850% since then), and have returned 71.5% YTD and 115% in the last year. The company boasts about its lack of hedging relative to peers; 33% of total production and 47% of natural gas is hedged through 2022, as opposed to the 67% of total production and 74% of natural gas hedged by peers on average.
In 2023, those numbers drop to 1% and 2% respectively for Antero. In exchange for being highly levered to oil and natural gas prices, Antero is anticipating free cash flow of $10 billion through 2026, which is equal to the entire current market cap of the company. And that cash flow isn't completely reliant on high-priced oil, it assumes only $80/BBL oil and $4.65/MMBtu natural gas.
Like APA, the recent decline in energy prices has weighed on the shares (down 37% from June highs), and any significant reduction in demand could pull shares down further. Shares have broken both the 50-day line and possible support in the 32.50 area (previously held twice), so they're definitely in a short-term downtrend and energy bulls should look for signs of support (possibly near the 200-day line) and a clear change of character before investing.

Volatile Stock #3: Ovintiv Inc. (OVV)
Yet another explorer trading below its 50-day line, Ovintiv lacks Antero's impressive cash flow story and APA's earnings beats. What the company does have, however, is a plan to rapidly reduce debt levels ($7.3 billion net debt in Q2 2020 reduced to $4.1 billion in April 2022) and return value to shareholders (doubling shareholder returns from 25% of free cash flow to 50% by October 1 via buybacks and dividends).
OVV is the least volatile of the three (beta at 3) and hasn't seen quite the same price swings. It also looks the most technically appealing as shares are near the rising 200-day line and holding above May lows, a feat not matched by the previous two entries. Like AR, this stock is one to watch for signs of a turnaround, when that high volatility is working to the upside and in our favor.
Bottom Line on the Most Volatile Stocks Today
A few months from now, a couple of these stocks may have demonstrated enough momentum to be worth the short-term investment. For now, though, they're among the most volatile stocks today. And that means they're not worth the risk.
Do you own any volatile stocks in your portfolio that used to be strong performers? How are you approaching them now?
[author_ad]
*This post has been updated from an original version, published in 2017.