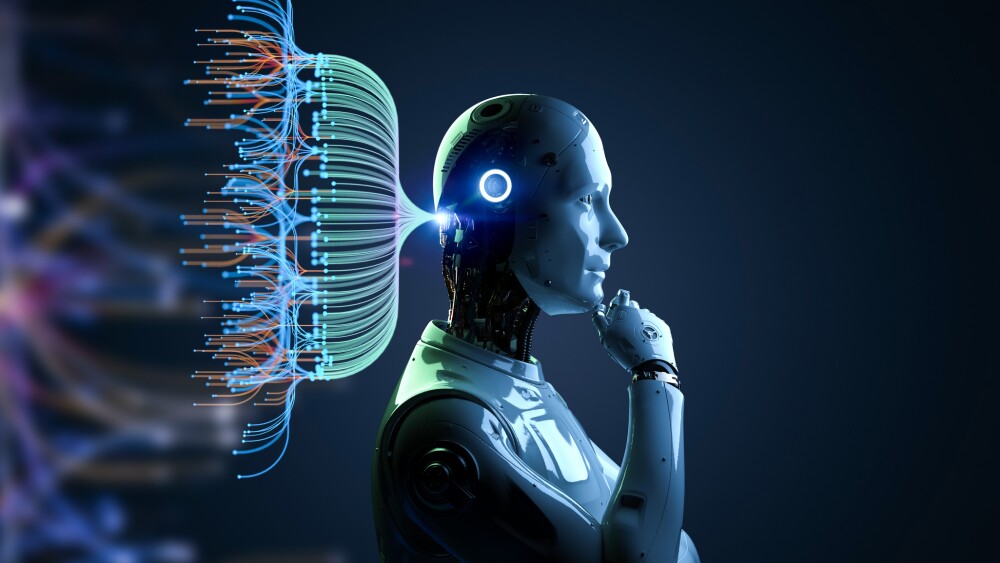 There is growing anxiety in America and the world that industrial robots will take away many relatively high-paying skilled jobs.
Time will tell but it is interesting that low-wage China is already the world's largest user of robots in manufacturing. I think they are ahead of the curve in understanding the need to invest in automation, and that coupling labor and robots can lead to higher productivity, economic growth, wages, and profits.
Increases in the quality of labor come from more and better education and training of employees. Capital drives labor and total productivity growth through investments in machines, computers, and robotics that produce output. Robots are unquestionably making the machine-like aspect of production facilities more efficient. Even if the human productivity of factories remains constant, increased use of industrial robots makes sense, which is why both Amazon and Tesla use them in their warehouses and factory, respectively.
[text_ad]
While you have seen a multitude of stories about the rise of robots in manufacturing as well as everyday life, you may not be aware of FANUC (FANUY), a conservative Japanese blue chip with little debt, a sterling reputation, and a storied past.
Based in Oshino, a village at the foot of Mount Fuji, Fanuc is the world's leading manufacturer of computerized numerical control (CNC) devices that are used in machine tools and also serve as the "brains" of industrial robots. Fanuc claims to be the only company that uses robots to make robots.
Fanuc, whose name is an acronym for Fuji Automatic Numerical Control, has been a world leader in robotics since the early 1970s. It was founded as a wholly owned subsidiary of Fujitsu in 1955 after that electronics giant decided to enter the factory automation business.
Today Fanuc is as global as it gets with over 240 joint ventures and offices in over 46 countries with a commanding 65% share of the world market. For example, industrial robot manufacturer Shanghai-Fanuc Robotics Co. Ltd. has a plant in Shanghai.
The company can churn out 10,000 industrial robots per month, double that of its closest competitor, but while it stays on the edge of new technologies, it's a conservative company. Watching costs carefully leads to exceptional operating margins of 25% while their competitors are around 10%.
Over time, Fanuc has become a key supplier to some of the world's most important industries, selling some 500,000 robots overall. Major car manufacturers, including Tesla, are often assembled and welded by yellow robots.
The frames of iPhones are made in its Robodrill machines and FANUC's robots also help with the production of aeronautical components and even apply the varnish on Fender guitars. CSLA estimates its U.S. market share at 50% and in China at about 20%. Exports account for 90% of Fanuc's sales.
Fanuc should benefit from robust demand from developed markets as well as China as its manufacturing wages continue to increase and manufacturers look to invest in automation and robots to increase productivity. You can find Fanuc robots at Amazon warehouses as well as the shop floor of General Motors.
Use of industrial robots has allowed companies like Panasonic to run factories that produce 2 million plasma television sets a month with just 25 people
Much of the company's sales are channeled through GE Fanuc, a 50-50 automated machinery joint venture with General Electric Company. Fanuc does most of its manufacturing in Japan. Fanuc is building a new factory near Tokyo to double its domestic output capacity of machine tools to produce parts of smartphones.
Fanuc's stock offers investors a pristine balance sheet with zero debt and a whopping $7 billion in cash. Profit margins are impressive and Fanuc has also bought back 72 million shares last month. In short, Fanuc is a high-quality play on what seems to be an unstoppable trend.
FANUY may well be the right stock for you when markets are struggling a bit to get their footing.
[author_ad]