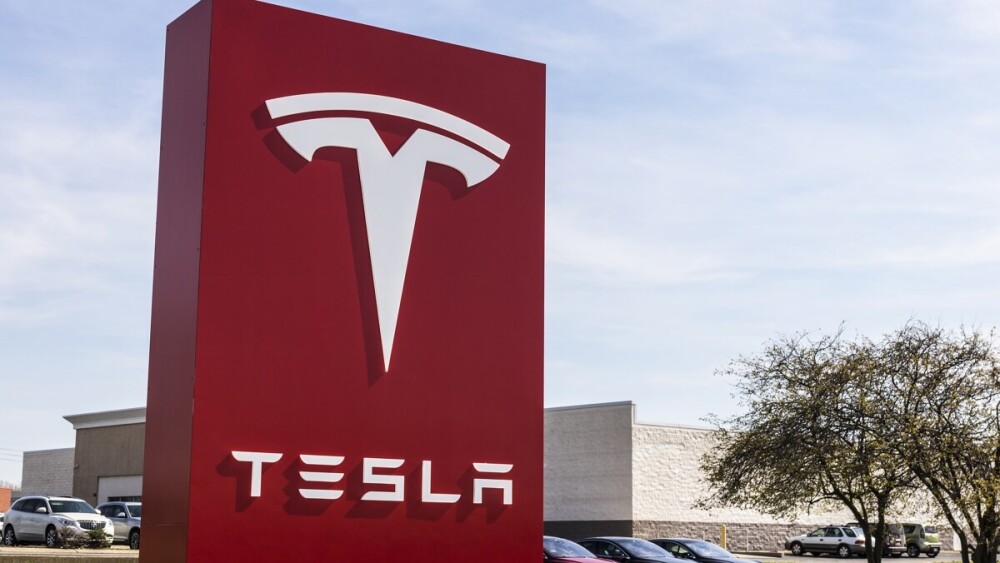 Tesla's been a great stock to own in the last few years, zooming 500% and splitting its stock 15-for-1 since January 2020.
It's been an even better stock to own over the last decade. Readers who bought the stock when I recommended it in Cabot Stock of the Week back in December 2011 and held on (as I've recommended) now have profits of over 9,300%!
[text_ad]
Long term, I think investors with large unrealized capital gains in Tesla (TSLA) should continue to hold the stock, simply because prospects for the company are still bright, as it revolutionizes not only the automobile industry but also the energy industry.
But if you don't already own it, I think there are better prospects out there—particularly in less famous stocks.
So, if you've got new money to invest and you want Tesla-like profits, I think you should try to find — and invest in — the next Tesla. And how do you identify that stock?
Here's my short checklist.

The company serves a mass market—which means it can grow very large.
The company has the potential to revolutionize an important part of that market.
The company has the potential to make a large profit in the process.
The stock is NOT loved by most investors today. And the less it is loved, the better!
The stock has positive momentum.
So let's take a look at a few candidates for the next Tesla stock starting in the obvious place—the electric car industry.
5 Candidates for the Next Tesla Stock
Nio (NIO) A few years ago, China offered massive subsidies to jump-start the country's electric vehicle industry—and the result was hundreds of home-grown contenders! But those subsidies have since been reduced, and what's left today is the cream of the crop, like Nio. 2021 revenues were $5.60 billion, up 133% from the year before. And while there are no earnings yet, the profits will certainly appear once the company slows its pace of investment. I think Nio ticks almost all the boxes, and with the stock trading 83% off its January 2021 high, I think this is a great entry point.
CarGurus (CARG) As the internet continues to revolutionize the car-buying process (CarMax, AutoNation and Carvana have all done their part), today the most popular site is CarGurus (the name rhymes with kangaroos), which boasts the highest number of unique users and web visits, and more than 30,000 paying dealers. But that's only the consumer side! Behind the scenes is CarOffer, a behemoth in the dealer-to-dealer space, which effectively obsoletes wholesale automobile auctions and gets CarGurus easy access to vehicles. Third-quarter revenues at CarGurus were $426 million, up 91% from the year before. Looking at our list, it's a mass market, it's revolutionary, it's not well loved because it's so young, but the stock, which came public in 2017, needs to show signs of momentum to become a buy.
Cresco Labs (CRLBF) One of the fastest-growing industries in the U.S. is the legal cannabis business. Thirty-seven states have legalized medical marijuana while 19 of them have also legalized recreational (or adult-use) marijuana. Eventually, federal legalization will be achieved. And the long-term winners are becoming easier to spot, as they grow by both acquisition and organic means. Cresco was the fourth-largest cannabis company in the U.S. in 2021 by revenues, as well as the number one wholesale provider; third-quarter revenues were $210 million, down slightly from the year before. But in 2023 Cresco will be the biggest of them all (at least for a while), thanks to the pending acquisition of Columbia Care. Columbia is big in retail, with 99 dispensaries and 32 cultivation and manufacturing facilities. I like all the big cannabis stocks today, given how far they've fallen from their February 2021 highs, but Cresco is my favorite because it's big and it's cheap; the stock is now selling for just one times revenues, the lowest multiple of all the major multistate operators. Checking our list, it's a mass market, which is being revolutionized (legalized), the potential for profit is just as good as it was for tobacco and alcohol companies in the past, and the sector is out of favor now.
Spotify (SPOT) The streaming music (and more) service addresses a mass market. Growth is encouraging, with both quarterly revenues and monthly active users increasing 20% from the year before. There were calls for profitability in fiscal year 2022, but a 65% increase in operating costs and adverse currency conditions pushed that out until 2023 or 2024. And while it is not revolutionary, it's certainly evolutionary, enabling access to a wide array of content for users. It's not unknown, but the chart tells us the stock is unloved, trading 79% off its high.
Zoom Video (ZM) Everyone knows Zoom and many people came to love Zoom, which is one reason the stock went to the moon as the COVID pandemic reduced in-person learning and working and triggered a massive shift to remote alternatives. So, Zoom (the company) is not unloved. But ZM (the stock) is; it's currently trading 86% off its high! Thus, I think it's a bargain here, and I think in the long run, as a more permanent shift to hybrid work/work-from-home solutions takes hold, Zoom will be a big winner. It serves a mass market. It's part of a revolutionary change. And it's capable of big earnings; Q3 of their 2023 fiscal year saw revenue of $1.10 billion, up 5% from the year before.
Which Do I Like Best? It Depends
Cresco Labs (CRLBF) is the smallest of these companies, and there's some risk because of that, but also great opportunity. Fundamentally, it's possible that Spotify (SPOT) and Zoom (ZM) are too well known, and thus have lower potential, but their leadership positions make nice moats. CarGurus (CARG) has a lot of competition, and probably always will, but I like its youth. And Nio (NIO) has the potential to sell more cars than Tesla (TSLA), but has the added risk of being a Chinese stock.
Do you have a stock in your portfolio that you think could become the next Tesla? Tell us about it in the comments.
[author_ad]
*This post has been updated from an original version, published in 2020.