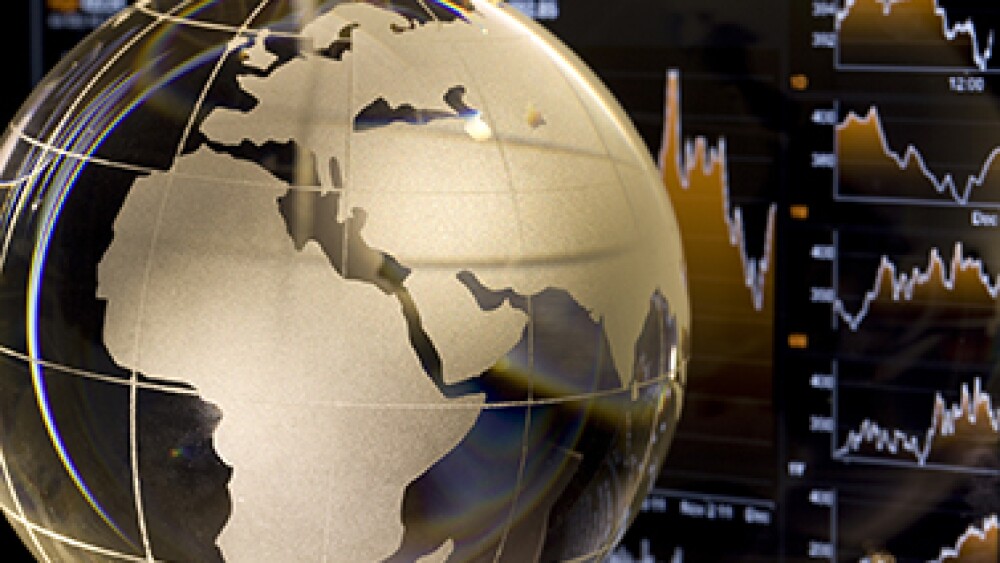 This is the second in my series on the five best emerging market stocks for growth investors right now. (To find out the name of the first stock I mentioned, click here.) And in a shameless bid to interest home-focused U.S. investors, I contrast each one with a well-known U.S. company.

Like Grand Canyon Education (LOPE)? Consider TAL Education (TAL)!
Grand Canyon Education (LOPE), a post-secondary education company based in Phoenix, Arizona, is one of the top for-profit universities in the U.S., with 80% of students enrolled online and 20% attending at the West Phoenix campus. Founded in 1949, as a Baptist University, the company became a for-profit enterprise in 2004 and now offers bachelor's, master's and doctoral degrees in fast-emerging fields.
[text_ad]
Grand Canyon has been hurt in the past by the terrible reputation (generally well-deserved) of online colleges that prey on veterans and others who sign on for programs that promise high job placement rates but don't deliver. The Obama administration's crackdown on shady marketing practices put some offenders out of business, but Trump's victory—and his support for repeal of protective legislation—had an immediate positive effect on for-profit education businesses. Grand Canyon enjoyed 12% revenue growth in 2016, a growth number that has been shrinking steadily from 20% in 2012. Earnings were up 26% in Q1 and are forecast to grow 15% in 2017 and 8% in 2018.
LOPE broke out of a multi-year flat stretch just ahead of the U.S. election, soaring from 40 in October to 58 at the end of 2016. The stock got a burst of energy from a great earnings report in February 2017 that touched off a new rally that eventually kicked the stock to 83 in June. While LOPE has corrected back to 77 in recent trading, there's no doubt that it represents the fastest horse in the U.S. education stock race.
Grand Canyon's stock has been strong enough to earn a place in Cabot Top Ten Trader in June, which is a badge of honor for any growth stock. But if you're interested in an education stock, I have an even better alternative.

Why TAL Education (TAL) Is One of the Best Emerging Market Stocks
TAL Education Group (TAL) is one of two very strong Chinese for-profit education stocks. I'm choosing to feature TAL Education because I like its chart a bit better than its main rival (New Oriental Education, EDU).
Education in China is taken extremely seriously. When China had a single-child policy, there were four grandparents and two parents whose hopes for the future were centered on one kid. And even now that single-child has been repealed, families spare no expense seeking every advantage for their children, a program that often includes private education. And TAL Education is the most successful private educator in China.
The company's K–12 programs offer instruction and tutoring in math, English, Chinese, physics, chemistry and biology. The company's courses are offered online, but the real money is made in small-class and one-on-one tutoring formats.
TAL Education has grown from one learning center in Beijing in 2003 to 507 learning centers in 30 cities across China. (Note: When I added TAL to the portfolio of Cabot Global Stocks Explorer back in May 2015, that number was 289 learning centers in 19 cities.)
The company's fundamentals are also admirable, with 68% revenue growth in the fiscal year that ended in February 2017. The latest quarterly report featured 81% revenue growth and 104% growth in earnings per share. And analysts are calling for earnings growth of 24% this year and 52% next year.
All that growth has made TAL a favorite of investors, as illustrated by this weekly chart.
So, if you like LOPE, I'd say there are plenty of good reasons to add a little TAL to your portfolio. This is the kind of stock that subscribers to Cabot Global Stocks Explorer have been discovering for well over a decade. In essence, my portfolio is a collection of the best emerging market stocks! (Click here to join.)
Just be aware that TAL Education will report its latest quarterly results on Thursday, July 27, before the market opens. Analysts' estimates are calling for revenue a little over $307 million and earnings of 28 cents per share. The stock's short-term future will depend on how investors react to the actual numbers.
[author_ad]