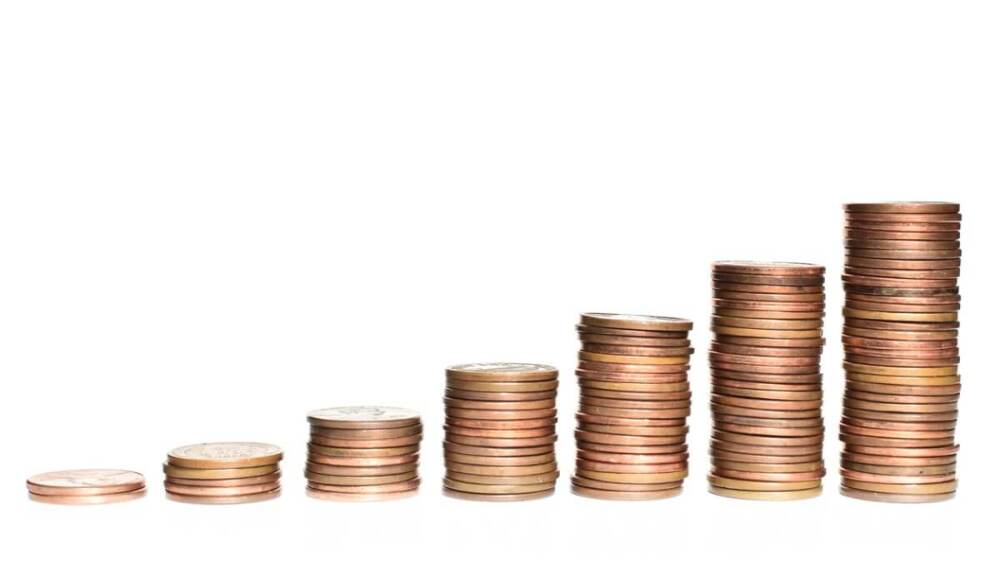 For-Profit Education Stocks have Been in an Upcycle in Recent Years. And these are the Best of the Best.
The entire sector of for-profit education stocks, which peaked in a huge bubble in 2010 and bottomed after a widespread collapse in 2013, has been in a healthy upcycle since, notwithstanding the normal twists and turns of the market.
But it hasn't yet come anywhere close to "overheated," so you can still make a lot of money in this sector.
That previous bubble was inspired by the mantra "Everyone Deserves a College Education" and fueled by billions of dollars in federal loans, which for-profit colleges happily steered to millions of students who might previously have never dreamed of going to college.
Trouble is, some of them didn't deserve a college education—either because they couldn't do the work, or they couldn't pay back their loans—and when the Feds wised up and cut back on the loans, the bubble collapsed.
[text_ad]
In many ways, the bubble in for-profit education was similar to the one spurred by the mantra "Every American Deserves to Own a Home," which fueled the growth of the subprime mortgage industry, whose implosion kicked off the Great Recession of 2008-2009.
Happily, the bursting of the bubble in for-profit education didn't bring the same widespread damage and for-profit education stocks are still in business.
But it did leave two of the most aggressive companies bankrupt and defunct (Corinthian Colleges in 2015 and ITT in 2016), while countless smaller institutions, like Education Corporation of America, simply closed their doors after losing accreditation.
The biggest of all, the University of Phoenix, didn't die, but was taken private in 2017 at less than 12% of its peak market value. And in the final act of the implosion, hundreds of millions of dollars of loans have been forgiven by the federal government—the cost to be borne by the American taxpayer, me and you.
But now the sector is healthy again, so it's time for a fresh look at the best for-profit education stocks.
Which For-Profit Education Stocks Should You Buy?
There are more than 30 public companies trying to make a buck in the education business.
While most of these companies are running schools—both physical and online—the sector also includes companies supplying educational materials (programs and textbooks). I eliminated some of these, as well as a few that were too thinly traded or low-priced.
As to the remaining 12 for-profit education stocks, it's interesting that the three largest (by market capitalization) are based in China and serve the Chinese market. In general, the Chinese for-profit education business has been booming in recent years, but in 2018, as the economy slowed, some schools experienced some serious slowdowns.
The for-profit education industry in the U.S., meanwhile, is more mature, so though it has not enjoyed the rapid growth of the Chinese schools in recent years, it does have well-managed companies whose education stocks are attractive.
Without further ado, here they are, in order from largest market capitalization to smallest.
12 For-Profit Education Stocks
TAL Education (TAL)
Beijing-based TAL serves 3.9 million K-12 students through 676 learning centers in 56 cities, providing language tutoring and test preparation services. Revenues have continued to grow, though earnings have been slipping as margins have suffered and in April 2020 it was revealed that an employee of a division of the company that accounted for about 3% of revenues was arrested for falsely inflating sales. The stock is still a leader, despite a little hiccup after the arrest.

New Oriental Education and Technology (EDU)
Also based in Beijing, New Oriental serves 45 million students through 95 schools and 1,159 education centers. It's grown revenues the past three years and earnings remain on a steady upward track, supported by health margins.

GSX Techedu (GSX)
The youngest stock in the group, GSX came public in June 2019 but has performed splendidly since. Based in Beijing, the company is the third-largest after-school tutoring company in China, and its growth has been fast.

Bright Horizons Family Solutions (BFAM)
Massachusetts-based Bright Horizons provides a range of services for small children, from employer-sponsored childcare and backup care to early education and pre-school. The company has more than 1,082 centers in 41 states and Canada (North America accounts for 76% of revenues) with additional centers in Europe, India and Puerto Rico. The stock peaked last February and then was crushed in the coronavirus crash, losing as much as 64% of its value before rebounding.

Chegg (CHGG)
This California company was founded in 2005 as a textbook-rental company but over the past few years, it has transitioned to a purely digital company, and now provides study guides and textbooks (through a partnership with Ingram) to more than 5 million high school and college students. In the fourth quarter of 2020, revenues grew 31% to $126 million, while earnings jumped 40% to $0.35 per share. Interestingly, the stock has been relatively stagnant since mid-2019, so it wasn't "high" when the coronavirus crash came, and thus fell "only" 42%—much of which has since been recovered.

Grand Canyon Education (LOPE)
Founded in 1949, Grand Canyon Education is the company behind Grand Canyon University, a Christian university in Prescott, Arizona that serves 90,000 students, both onsite and online. The stock had been one of the most stable uptrending education stocks in the sector for years, but that trend ended in 2019 when the company sold off its physical assets, and now the stock is slowly trending down, telling us investors don't expect much here, mainly because the school has been having trouble growing.

Strategic Education (STRA)
Previously known as Strayer Education (STRA) and based in Herndon, Virginia, this company merged with Capella Education of Minneapolis in 2018 and adopted the new name as an umbrella—but kept the trading symbol and the names of the operating educational institutions. Aimed at working adult students, these institutions serve about 57,000 students across the U.S. STRA looks like a decent buy.

Adtalem Global Education (ATGE)
Previously known as Devry, which paid a $100 million fine in 2016, Adtalem provides post-secondary education across the U.S. through a number of institutions, including American University of the Caribbean School of Medicine, Chamberlain University, Ross University School of Veterinary Medicine and the Association of Certified Anti-Money Laundering Specialists. Investors don't expect much and the stock's action confirms that; it's been trending down since late 2018.

Hailiang Education Group (HLG)
Hailiang Education is a division of Hailiang Group, a Chinese diversified conglomerate. Hailiang Education, relying on the bricks and mortar of the parent, runs an "asset-light" education company, providing K-12 education services to some 61,000 students through 36 schools. Information on the company is a bit thin, and financial statements tend to be less available than we'd like, but it's clear that growth has slowed (and the stock has lost its oomph) since mid-2018. Institutional support is light for this one.

K12 (LRN)
Based in Herndon, Virginia, K12 provides online curriculum to more than 115,000 K-12 students in 50 states, mainly in public schools that are under management contracts, and while its revenues grow marginally each year, growth is slow.

Perdoceo Education (PRDO)
Previously known as Career Education (CECO) and headquartered in Schaumberg, Illinois, Perdoceo operates American InterContinental University and Colorado Technical University, providing post-secondary education for some 36,000 students in campuses across the U.S., with programs in criminal justice, accounting, education, nursing and information technology—though business administration is by far the most popular focus. Management spent a couple of years cutting unprofitable programs, and now both revenues and earnings are growing again.

China Online Education (COE)
The hottest stock in the whole group is the smallest by market capitalization, a purely online school dedicated to teaching English to Chinese students under the name 51Talk. Momentum investors jump on this growth stock. Long-term potential is high, but so is short-term risk.
My Favorite For-Profit Education Stocks
The Chinese stocks have the advantage of great demographics and a faster-growing economy, with the most interesting, TAL Education (TAL) and New Oriental Education and Technology (EDU) and China Online Education (COE), having the biggest and smallest market capitalizations in the list.
As for the U.S. for-profit education stocks, Strategic Education (STRA) is growing earnings nicely and is not overvalued and Chegg (CHGG) has a great leadership position in the niche of educational resources.
Do you invest in for-profit education stocks? Why/why not?
[author_ad]
*This post has been updated from an original version, published in 2018.