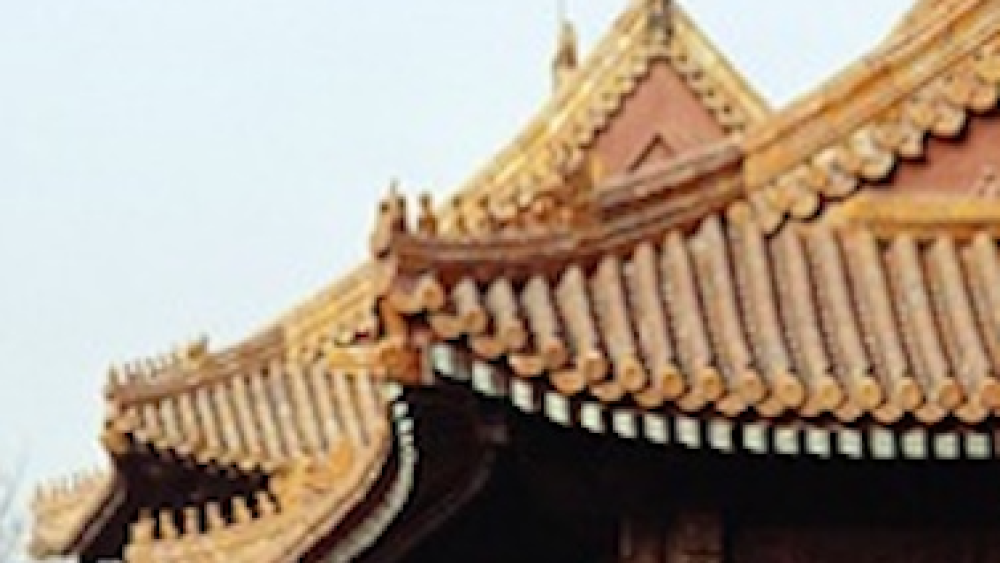 This is the first in my series of the five best emerging market stocks right now—stocks that I think present excellent opportunities for growth investors. And in a shameless bid to interest home-focused U.S. investors, I'm going to contrast each one with a well-known U.S. company.
Facebook (FB), the social media company that devoured the world, has been a huge favorite with growth investors and part of the FAANG strategy (Facebook, Amazon, Apple, Netflix and Google) that has delivered a substantial chunk of tech stock investors' returns in 2017.
Facebook has a monster market cap ($367 billion), 1.3 billion daily active users (DAU) as of the company's latest quarterly report and over 1.9 billion monthly active users (MAU). The company gets revenue of over $30 billion per year and made a sterling 38.1% after-tax profit margin in Q1. Earnings growth is expected to reach 39% in 2017 and 24% in 2018.
[text_ad]
While it's hard to argue with a stock that has gone from 117 at the beginning of the year to 155 in recent trading, there are a couple of red flags. First, there's the old adage that trees do not grow to the sky, which warns that everything, including a great stock, must eventually top out. Then there's the company's roster of institutional investors, which now boasts over 3,000 supporters, raising the question of who's left to do any buying?
Personally, I doubt that FB is finished. The story remains huge and the company has $29.5 billion in cash and short-term investments to finance any initiatives, joint ventures or acquisitions it wants. And that Zuckerberg kid seems to have a good head on his shoulders.

Like Facebook (FB)? Consider Weibo (WB)!
But if you already own all the FB you want, or if you're on the lookout for a less-well-known candidate in the social media patch, I think you should consider Weibo (WB), the Chinese social networking platform that's letting Chinese-language users connect and express themselves. Since Facebook and Twitter (TWTR) are banned from China, Weibo has the entire Chinese market all to itself!
It's a substantial company, with a market cap of $15 billion and boasts 340 million MAU in its Q1 earnings report in March (which represented 30% year-over-year growth) and 154 million DAU (up 28%). That MAU figure actually puts Weibo ahead of Twitter in MAU.
Revenue growth in that Q1 report was 67%, while earnings growth was a healthy 271%, which represented the 10th straight quarter of triple-digit EPS growth. Analyses predict that earnings will grow by 84% in 2017 and 54% in 2018. As of March, the company had cash and cash equivalents stood at $444 million.
Investors used to call WB the Twitter of China because it follows the same 140-character limit as the U.S. short-message site. But because 140 Chinese characters can convey way more information than 140 English letters, the site's function is much closer to Facebook.

Why It's One of the Best Emerging Market Stocks
One look at the daily chart for WB will tell you that the stock has stubbed its toe in some way, as the price has declined from a high of 82 in May to the high 60s in recent trading. The decline was set off by a warning from the Chinese government, which chided Weibo for failure to adequately police the content being posted on its site. (The responsibility for reviewing and controlling content falls to the media company, not the government.) Weibo's failure to conform to government guidelines caused the warnings from the government, which, in turn, chilled investors on the stock.
But even with the regulatory slap on the wrist, WB is still trading at 69, well up from the 42 where it started the year. And the stock has been showing signs of pulling out of its correction, following its rising 50-day moving average higher over the last six trading sessions.
Run-ins with government regulators are painful, but they're also par for the course in China and the damage is usually only temporary. Weibo will hire more reviewers to keep an eye on content and all will be forgiven. And in the meantime, you have a chance to buy WB near the bottom of an eight-week correction.
Weibo enjoys the protection that China affords it from competition by Twitter and Facebook. And its revenue and earnings growth is much more robust than Facebook's. Plus, with only 295 institutional investors on board, the potential for future buying by the whales is enormous.
So, if you like FB, I'd say there are plenty of good reasons to add a little WB to your portfolio. This is the kind of stock that subscribers to Cabot Global Stocks Explorer have been discovering for subscribers for well over a decade. And it's one of the best emerging market stocks to buy right now.
Editor's note:
To view the second stock recommended in the series, click here.
To view the third stock recommended in the series, click here.
To view the fourth stock recommended in the series, click here.
To view the fifth stock recommended in the series, click here.
[author_ad]