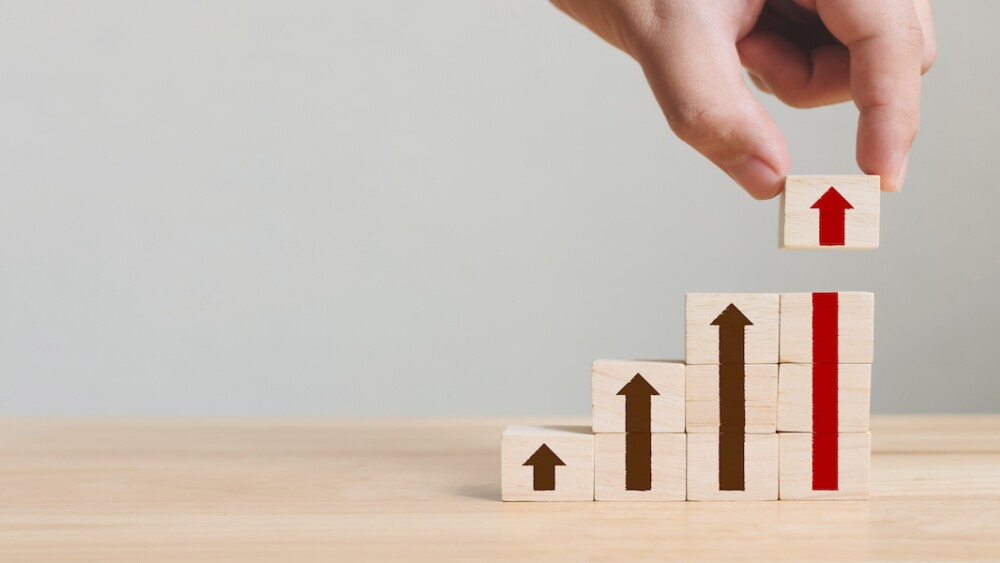 Successful investing isn't something that just happens. With rare exceptions, big wins are not just a matter of picking one or a few stocks and having them take off.
It would be delightful if it was that easy. But it's not.
Huge institutional investors and billionaires can have big wins because they can afford to risk a large amount of capital on more speculative situations and they have staffs of researchers and analysts. And, even so, like everyone else, they don't always win. We hear about their winners, but we don't hear as much about their losers.
[text_ad]
Every now and then we'll hear about someone who put $10,000 into Microsoft, Apple, Amazon or Tesla back when and now they're a multimillionaire. Those situations are attention-grabbing because they don't happen very often.
Many of the other big wins we hear about turn out to involve insider information. I don't know about you but incurring fines, jail time, and legal expenses isn't my thing.
So, how can the rest of us protect and grow our assets?
In the 53 years Cabot Wealth Network has been making people more successful investors, we have recommended a lot of great stocks. That is the result of developing great systems and many years of experience. But that is only part of what we do.
The real keys to successful investing come down to 3 things – Planning, Education, and Research.
3 Keys to Successful Investing
Planning
Many of you may be acquainted with my friend and colleague Tim Lutts who was the second-generation owner of Cabot Wealth Network. When I first mentioned to him that I was interested in acquiring Cabot, his first action wasn't to name a price, or even get an appraisal. Instead, he worked with a coach who focused him on what a successful sale and retirement would look like for him. They made a plan that involved both his needs and his desires.
Planning involves looking at your financial needs and goals of course. Cabot helps with that in only a general way and things are complex enough these days with Medicaid and other things that you really should work with a financial planner on that.
You also want to have a plan when you buy stocks. Are you looking for asset appreciation or income? Are you looking to buy and hold, actively trade, or some combination? How do you manage risk through diversification? And when you have a stock in your portfolio, what are the triggers that will cause you to dump it (stop-loss), sell part (taking profits), or sell completely? Cabot's team of analysts draws on 100+ years of experience in investing and the plans they provide through our advisory services are critically important to your investing success.
Education
Of course it's important understand the basics of how to purchase and sell stocks if you're going to invest in the market. If you're trading options you need to know what options are, the difference between a call and a put, and you may want to know what an iron condor is as well. But that's just the beginning.
Educating our customers on investing terminology, concepts, strategies, and more has always been a central part of our mission here at Cabot. An educated investor is not only better at investing. They also receive the benefit of the intellectual rewards of understanding what they're doing.
Research
Having a plan, and understanding investing doesn't make you wealthy by itself though. You need to put that plan into action. That's where the research comes in. Finding the stocks that fit your goals and strategy is what that research is all about. On average, the better your research, the better your results.
At Cabot, we call our research the SNaC approach. That's Story, Numbers and Charts (SNaC).
The Story: This entails researching management, their experience and strategies. It also means looking at the competitive landscape, defensible advantages, the regulatory environment, and a host of other factors that don't show up in the financials and spreadsheets. Are company executives buying or selling shares? That can be a major sign of management's confidence.
The Numbers: This is traditional financial analysis. Study the annual reports and quarterly statements. What are the trends in sales, earnings, costs, etc.? And looking at trends in financial ratios can give you insights. Are gross margins trending up or down? What's the return on assets, book value, and price/earning (PE) ratio?
The Charts: Stock charts can reveal an enormous amount of information about how the market perceives a stock (and don't forget, as in so many things, perception is reality when it comes to sentiment about a stock). How has the stock performed relative to the overall market and its sector? Where is the price now relative to its 50-day or 200-day moving average? Has trading volume been steady? Is the current dip a temporary pullback or is it the beginning of a bigger decline? The charts can give you insights into all of this.
It almost goes without saying but I always think it's worth repeating a few important reminders about investing in the stock market:
1) Investing involves risk of loss. Don't invest more than you can afford to lose.
2) Past performance is not an indication of future results.
And, related to that …
3) No one has a crystal ball. Education and experience can help you make more good calls than bad, but there are always mistakes and missed opportunities.
Partnering with a resource that can improve your investment planning, research, and education as well as identify strong stocks puts the odds of successful investing in your favor.
***
At Cabot, our analysts cover investing full-time. That's what they do, and it's what they have done since 1970. They read annual statements. They listen to earnings calls. They read Wall Street reports, analyze charts, attend conferences on analyzing charts, scrutinize announcements from the Fed, read job reports, monitor economic indicators around the world. They've seen a lot so there's not much that is completely new to them. All so they have as much data as possible on which to base their stock recommendations.
Whether you're just getting into investing or are highly experienced looking for an investing edge, Cabot has an advisory service that can help you be a more successful investor.
For a fun and entertaining way to keep up on market developments and develop your investing muscles, catch our free podcast – Cabot Street Check. Posted every Friday on our website and most major podcast platforms.
[author_ad]