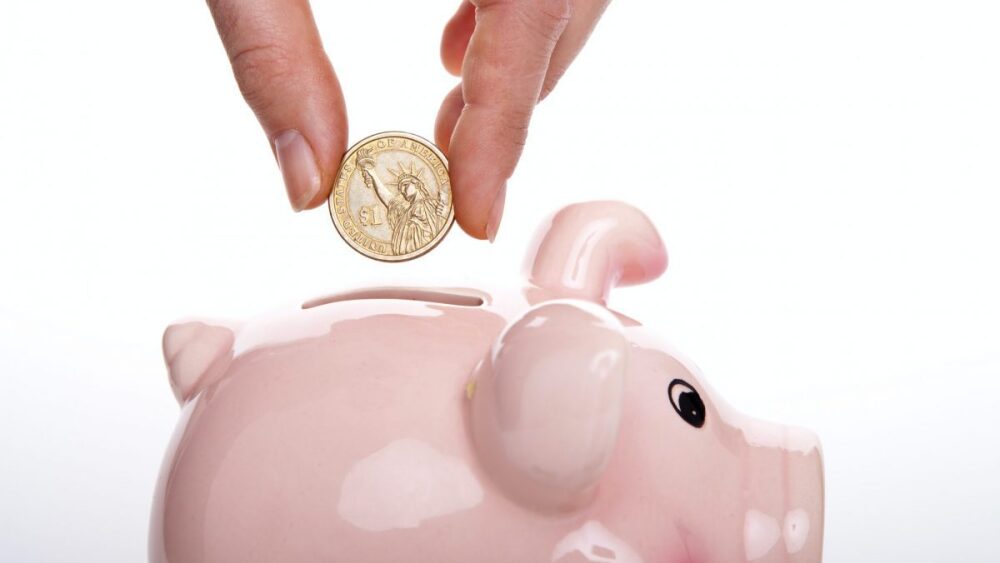 Nobody cares more about your money than you do. So why would you leave it in the selections you made when you funded your IRA every year since 1980? Or why would you pay someone else to decide where you invest it? Knowing how to manage your own money can help you make sure your investment choices are right for you.
It's true that investing in the stock market can be intimidating. Unless you majored in finance or work in the investment industry yourself, you may not feel confident enough to invest on your own. So you leave your annual contribution in the mutual funds you selected so many years ago or hand your account over to a professional financial advisor.
[text_ad]
It's certainly understandable—at least you're saving right? But there are much better options available than set-it-and-forget-it or hiring a high-priced financial advisor. In fact, a recent survey found that roughly half of investors use self-directed accounts exclusively.
Here are five reasons to manage your own money:
Self-directed advice is not expensive. Financial advisors usually charge 1% to 2% of your portfolio balance every year. That can really add up. Investment advisories on the other hand will tell you exactly what to do to meet your financial goals—at a very small fraction of the cost of a financial advisor.
Your circumstances can change. Stop us if this sounds familiar: You meet with a financial advisor to set up an investment account, he or she puts you in a variety of mutual funds that fit your investment goals at the time … then you go years without paying much attention to your account other than to look at the total return listed on your quarterly statements. But what if your investment goals change? What if you set up the account as a 30-something newlywed just hoping to conservatively save for retirement, and now you're a 40-something father of two who wants to invest more aggressively to be able to afford to send both of them off to college in a few years?Those years can sneak up on you if you're not paying close attention to what you're actually invested in. If you manage your own account, you're well aware of what's in it. You bought and sold all the stocks yourself. And you know whether you want to be more aggressive, more conservative or more diversified. If someone else is managing your investment account, it can inadvertently become an afterthought.
Investing on your own is much easier today. Until the Internet came along, things were a lot harder for self-directed investors. Advice was mailed to you, which meant it could be days before you received an alert to buy—or sell—a stock. Today, online investment advisories provide expert opinions on what stocks to buy and where the market is headed. And online brokerage sites like TD Ameritrade or E*Trade Financial allow you to create and manage your own investment accounts without having to hire a personal broker. Put simply, the Internet has given self-directed investors more tools to do it themselves than ever before.
Not all financial advisors are created equal. Even if you're willing to spend the extra money to have someone manage your money, you may not be better off. Some financial advisors just aren't very good. Many fail to regularly beat the market. Others may not have your best interests at heart, convincing you to put your money in stocks you shouldn't be buying because they take a percentage of every transaction. There are times when it's best to keep a hefty portion of your savings on the sidelines. The shadier financial advisors will try and convince you otherwise. And that again brings me back to my original point…
NO ONE CARES MORE ABOUT YOUR MONEY THAN YOU! It's worth reiterating. There are plenty of honest financial advisors out there. But is one of them managing your money? You may never know for sure. When you manage your own portfolio, you—and you alone—decide where your money goes.
Manage Your Own Money—The Bottom Line
There's less mystery surrounding investing on your own these days. With so much information at your fingertips, do-it-yourself investing is much easier than it was 20 years ago.
And that's what we do at Cabot Wealth Network—make your job as a self-directed investor easier. With plenty of advisories and memberships offering a range of investment styles, you can find the advisory that matches your goals today, and change to a different style as your goals change. If you're willing to invest on your own, we're here to help—and have been since 1970.
Investing on your own isn't as scary as you think. Managing your own money is empowering and educational, and profitable.
Do you currently manage your own money, or are you thinking of taking greater control of your finances?
[author_ad]