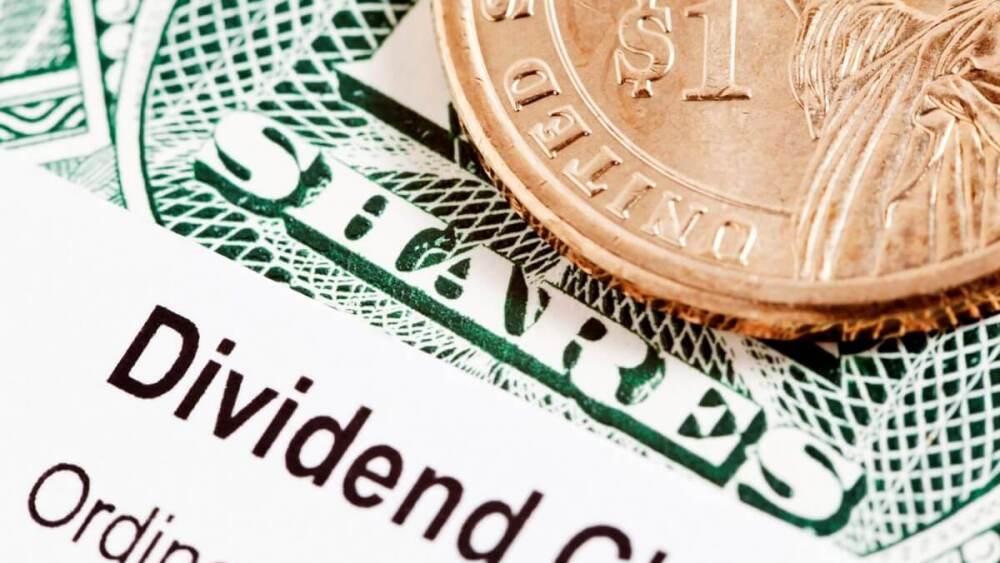 Some people say dividend stocks aren't sexy. You know what is sexy—artificial intelligence stocks and nanotechnology stocks. Those things give me goose bumps. Dividend stocks, on the other hand, bore the bejesus out of people. People get turned off by a boring dividend stock.
They shouldn't. Over time, dividend stocks vastly outperform stocks that don't pay dividends. Between 1973 and 2013, dividend-paying stocks have provided an average annual return of better than 9% compared to just over 2% for non-dividend payers, more than four times the return. And they have achieved superior returns with significantly less volatility than the overall market.
But a lot of people are like schoolgirls when it comes to investing. They're only interested in the cool guy. And when his poor character and lack of responsibility breaks her heart, she whines to her friends, and then does the same thing all over again. Investing shouldn't be like that. If you want excitement that titillates your imagination, read a dirty romance novel. If you want money in the bank, look to dividend stocks.
[text_ad]
And there's nothing less sexy than what I believe is the best dividend-paying industry today – garbage. That's right, garbage. You can gamble on which company will have the best self-driving car or 3D printing technology. You can try to pick the Kentucky Derby winner. You'll probably lose. But if you make a bet that our society will continue to produce a lot of garbage, it's a guaranteed win.
Garbage is a big, smelly business. This country is drowning in garbage. A consumer-oriented society like ours produces colossal amounts of trash. While the U.S. is home to about 5% of the world's population, we produce about a quarter of the world's waste.
Every year this country produces enough waste to reach the moon and back – 25 times. Each individual American throws out about 4.4 pounds of trash on an average day. Nationwide, that amounts to about 700,000 tons daily, enough to fill Busch Stadium in St. Louis twice. The average American produces about 1.5 tons of garbage every single year. And it's getting worse. We throw away twice as much as what we did in 1960.
Clearly society has a great need to deal with all this trash. One company is the king. And all that stuff you throw out everyday just keeps ringing the cash register for this boring dividend stock.

Boring Dividend Stock: Waste Management (WM)
Houston-based Waste Management (WM) is the largest waste services provider in North America, operating 248 landfills and 310 transfer stations. It is also the largest recycler in the country. The company has over 21 million customers in the U.S. and Canada and over $14 billion in annual revenues.
It isn't sexy. It's a dirty business. Few upstarts have the desire to take on such a business or the scale and expertise to thrive in it. But for this industry behemoth garbage is a remarkably consistent and practical business that delivers a torrential downpour of free cash flow.
For such a boring company, returns in WM have been stellar and remarkably consistent. Over the past three years the stock has provided an average annual return of 22%, over the last five years it has provided an average annual return of 22%, and over the last 10 it averaged a 19% return per year. These returns far exceed those of the overall market. The overwhelming majority of money managers underperform the S&P 500, but this garbage collector has consistently outperformed the major indexes.
A $10,000 investment in WM 10 years ago would now be worth about $55,000, with dividends reinvested.
Bigger isn't always better. But in this case, it is. The size and scale of the company enables it to process waste efficiently and at a much lower cost than would-be competitors. Its expertise with regulators is unparalleled and the company is loving the easier regulatory environment of the Trump Administration. The company also has deep pockets that enable it to continually gobble up competitors and expand.
Over the past five years the company has managed to grow earnings at a rate of about 14% a year. And a similar level of earnings growth is expected to continue in the years ahead. Most large Dow companies have nowhere near that level of annual earnings growth. I don't know of one utility that can compete with that.
The current dividend yield is a rather modest 1.9%, but it's well supported by steady and predictable free cash flow and just a 50% payout ratio. The stock is somewhat expensive, selling above five-year average valuations. But why shouldn't it be? In these increasingly volatile markets a consistent performer in a very recession-resistant business should continue to be in high demand.
To get additional dividend stocks you can buy now, take a look at Cabot Dividend Investor. For details, click here.
[author_ad]