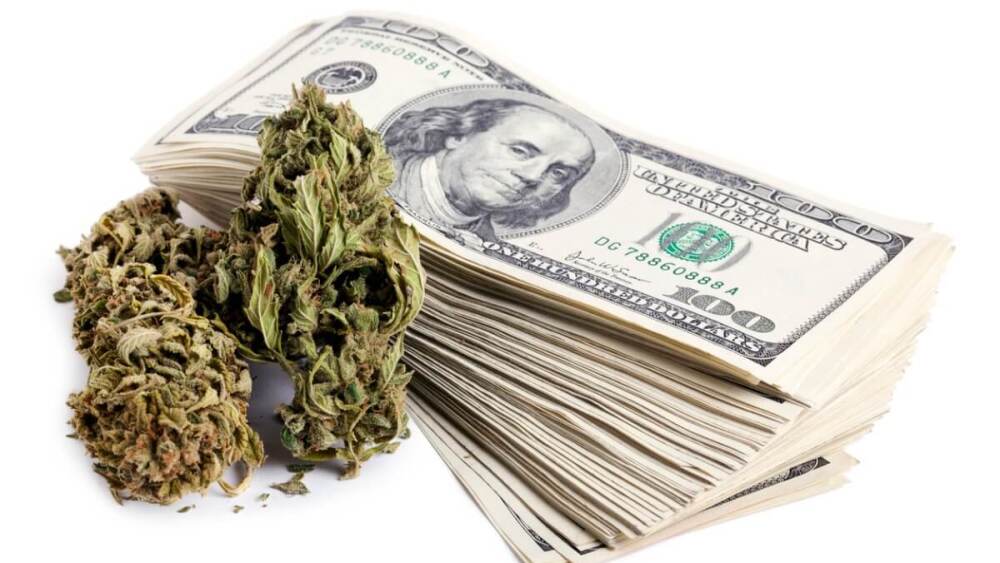 Key cannabis sector catalysts could spark big gains for the group before the end of the year and beyond. As always with cannabis stocks, fundamental catalysts will come from government as lawmakers advance bills that help the sector.
"We continue to see legislative and regulatory progress at the state level, and we've never been closer to achieving federal reform on cannabis than we are today," said the CEO of one of the best cannabis companies I've suggested in the Cabot SX Cannabis Advisor. "The future is bright for our industry."
In the background, robust demand and sales growth will benefit names in the space.
[text_ad]
Here's a look at two of the main catalysts, and some numbers that demonstrate the potentially huge sector growth over the next few years.
1. SAFE Banking
The mid-term election results were a mixed bag for cannabis stocks. Republicans control of the House of Representatives was a negative. Conservative lawmakers are more likely to oppose legalization of recreational use and other changes that would help the industry.
The good news for the sector was that Democrats maintained control of the Senate, and the Republican takeover of the House puts pressure on law makers who favor changes to get them done now. They know they have to act during the "lame duck" session that ends January 3, while they still might have the votes.
The key focus over the next month will be banking reform. A proposal called the SAFE Banking Act, short for Secure and Fair Enforcement Act, would give cannabis companies access to banking services and credit card use for transactions. Some versions would help cannabis companies list on the major stock exchanges.
Cowen Washington Research Group thinks there's a 75% chance SAFE banking gets approved by year's end, up from 60% in October. This would significantly push up stocks in the group.
It's important to note that this is no slam dunk. Manage risk appropriately. Evercore analyst Tobin Marcus puts the odds of approval at 40%. That said, we continue to get signals from senators Chuck Schumer (D-NY) and Cory Booker (D-NJ) that progress on SAFE will happen this congressional session (by Jan. 3).
The cannabis companies I cover, which have a big lobbying presence in Washington D.C., offer the same assessment. "I think the process has gotten so far, and there is so much commitment on both sides at this point, that I would find it highly unusual that we wouldn't get something," says the CEO of one of the largest cannabis companies in my Cabot SX Cannabis Advisor portfolio.
2. European Legalization
Lead by Germany, Europe may be on the cusp of enacting widespread legalization of recreational use. This may play out over the next two years. That doesn't mean we have to wait two years for stock-moving developments. Significant signs of progress along the way will do the trick.
Expect the most progress near term in Germany, which currently allows medical use but bars legal recreational sales. A draft version of a reform proposal has leaked, and actual developments can happen at any moment. The co-founder of one of our best cannabis companies for exposure to Europe expects legal recreational cannabis sales will start in 2024.
"We are very encouraged by the movement we are seeing from the German health minister and the establishment of a baseline regulatory framework from which negotiations can begin," he says. "The importance of Germany as a catalyst for the European cannabis industry cannot be overstated." He expects Germany will be a $10 billion market.
Progress in Germany could set off a domino effect in Europe. "We fully expect that Portugal and Spain and all of these countries will go through this process as Germany goes through it," says the co-founder. One cannabis company predicts the European market overall will eventually hit annual sales of $229 billion, up from $677 million in 2021. That's huge.
3. Strong Growth Despite Inflation and Consumer Caution
Despite negative consumer sentiment and concerns about a recession, cannabis demand has held up. Unit sales growth recently increased 22% year-over-year, according to BDSA, a cannabis market research group.
The potential growth for legalized cannabis sales remains huge. One cannabis company in our portfolio describes the industry as a "generational wealth opportunity" expected to grow to $45 billion in sales by 2026 from $24 billion in 2021. That's a 14% compound annual growth rate. Another company predicts legal U.S. cannabis market size will triple by 2030, reaching $75 billion in annual sales. Near term, the research firm Headset projects 13% growth next year. Ask yourself, where else in the economy do you see such growth?
Meanwhile, cannabis companies continue to look cheap, given the sharp sell-off in the past year. Many of our names trade for around two times sales, despite their high sales growth. The sector is so cheap, at least one cannabis company insider bought over $1 million worth of stock in his company.
To find out which company saw this robust insider buying, and what I think are the best names to benefit from the catalysts above and several other important potential catalysts, consider subscribing to Cabot SX Cannabis Advisor.
[author_ad]