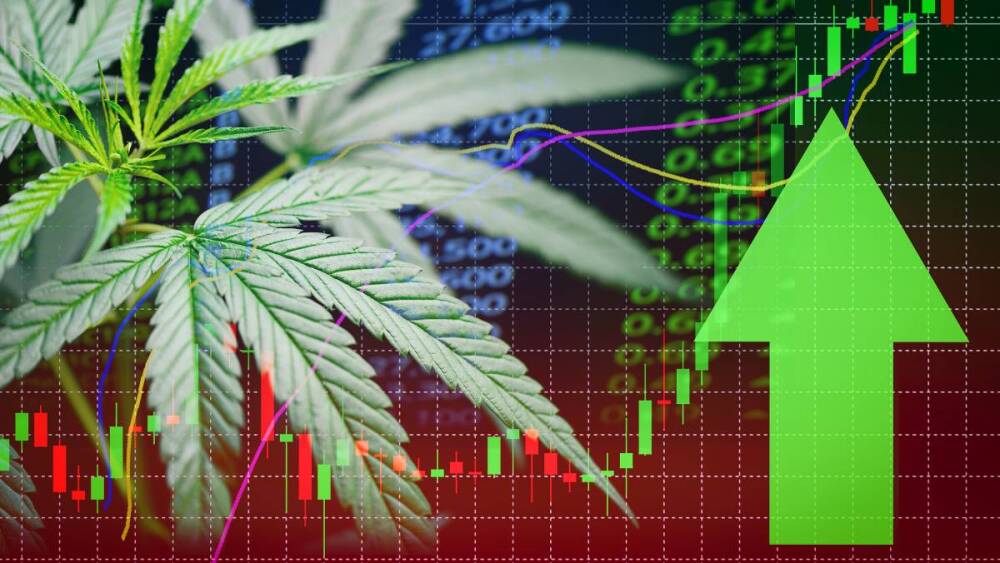 Greetings. Let me introduce myself as the new cannabis stocks guru and editor of Cabot SX Cannabis Advisor.
I am taking over for Tim Lutts, but definitely not replacing him. He is an excellent market thinker and a great person. I've enjoyed interacting with him and learning from him during the handoff.
That said, I do bring strengths of my own that will help us be in the best cannabis stocks. I've been a stock market and investment writer at the New York Times, Money magazine and MSN Money since I finished a program at Columbia Business School in the mid-1990s. I currently write an investment column for MarketWatch. Before Columbia, I covered business, economics and politics in Italy for the Economist Group for six years.
My Methodology for Identifying Attractive Cannabis Stocks
A market strategist I worked with at Money magazine years ago once offered a nice summary of what moves stocks. He explained stock prices are typically influenced by three factors: Company dynamics, sector events, and overall market trends, one third each. This is a good guide. It applies to cannabis stocks.
[text_ad]
Except that I'll bump sector events up to 50%-60% in terms of influence. Political and legislative developments are often the primary drivers of huge and quick cannabis stock moves which can be quite profitable – as we saw earlier this month when our stocks jumped 30% on some key sector news. (More on this and more possible catalysts that might soon do the same thing, below).
First, here's more detail on my approach in these three key areas of stock analysis to help me find the best cannabis stocks to buy.
Company Dynamics
To find the best cannabis stocks, I look at all the basic fundamentals – like sales and margin trends, valuations, financial strength, management quality, and news flow. Using these measures, I've narrowed the cannabis sector down to about a dozen names with the best qualities. Our portfolio names come from this group.
I've also identified a few biotech companies developing therapies that treat the negative consequences of cannabis use among subsegments of the population. After all, virtually all approved medications have unwanted side effects. Cannabis does, too. I'll be adding at least one of these biotech names to our portfolio – a strategy that is unique among cannabis investment advisors.
Overall Market Trends
Cannabis is a "risk-on and risk-off" group. When investors feel bold and confident and they want to add risk to increase profits, they put more money into high-growth, emerging areas like cannabis. When they are nervous and frightened, as they are now, emerging growth groups like cannabis suffer.
As a contrarian, I favor emerging growth areas like cannabis when sentiment is very negative, which is the case at the moment. Sentiment is never a pinpoint timing gauge, but it tells you generally when to buy because most other investors are throwing in the towel.
To track sentiment, I follow about a dozen indicators. Here at two that you can track, if you want to do this on your own.
* The Investors Intelligence Bull/Bear ratio was recently at .57, on its scale of zero to five. The way I use this gauge, any reading of one or lower is a near-certain buy signal because it tells us that investor sentiment is at or near a negative extreme. That's the case now. This sentiment gauge is telling us that both cannabis names and stocks overall are quite buyable here. You'll just need to be patient because sentiment indicators do not call a precise bottom.
* Likewise, the American Association of Individual Investors sentiment poll is a useful gauge of investor mood. This gauge sends a contrarian buy signal when the spread between bears and bulls is a negative 10 points or more for four weeks in a row. That's the case now. During the past four weeks, about 20% of those surveyed were bullish and around 55% to 60% were bearish.
The upshot here is that sentiment is so dark, it is a buy signal for the market, and particularly for a sentiment-driven "risk-on" group like cannabis. I think this is a good time to buy cannabis names on the basis of this contrarian buy signal, either for a trade on gains as sentiment improves and investors turn more "risk on," or as a medium-term play on strong sales growth and progress on decriminalization in Europe and the U.S.
Big picture, I believe we see signs of progress on inflation soon which will ease worries about the Fed creating a recession. This would bring a return to a "risk-on" investor mentality, which particularly favors speculative groups like cannabis.
Sector Trends
This is the most exciting area in cannabis investing. Things are evolving so fast in areas like legalization, market growth and changes in attitudes towards cannabis, it is really an interesting sector to follow and invest in. The dynamism of the sector can also bring quick trading profits, and that will continue.
For example, in early October cannabis stocks spiked 20%-30% in a day, on news that President Biden has asked the Justice Department and the Department of Health and Human Services to review marijuana's federal scheduling status. I suggested profit taking into this spike because I could see that the changes President Biden wanted were not going to happen overnight. Then I suggested buying the same stocks back after they had fully reversed this move in a few days, as I expected.
Why get back in so fast?
More positive news may emerge on the legislative front before year's end. These changes may create more big spikes in cannabis stocks.
For example, Biden's pronouncement of support for federal decriminalization could speed up progress on a potentially big legislative change for the sector called the Secure and Fair Enforcement Act (SAFE) Banking Act. This would allow financial institutions to take on cannabis companies as customers. It may help clear the way for more institutional money to flow into the group by allowing cannabis companies to list on larger stock exchanges.
Sen. Cory Booker, a Democrat from New Jersey, thinks the SAFE Banking Act could be passed during the lame-duck session after the elections. Normally, not much gets done during lame-duck sessions. But this may be an exception.
"We believe the President's actions will facilitate the negotiations between Senate Democrats and Republicans to pass SAFE Plus in the lame duck," agrees Pablo Zuanic, who covers the cannabis sector at Cantor Fitzgerald. "This, for us, could still bring in meaningfully more institutional capital," says Jefferies cannabis sector analyst Owen Bennett.
No guarantees, of course. But even meaningful signs of progress on the SAFE Banking Act, without actual passage, would create another big move up in cannabis names. Another key factor I'm watching near term: Progress on legalization in Europe which may come before the end of the year (with Germany taking the lead).
For more on these trends, when the lightning might strike, the best cannabis stocks to own to benefit, and when, or if, to trim into the strength, subscribe here.
[author_ad]