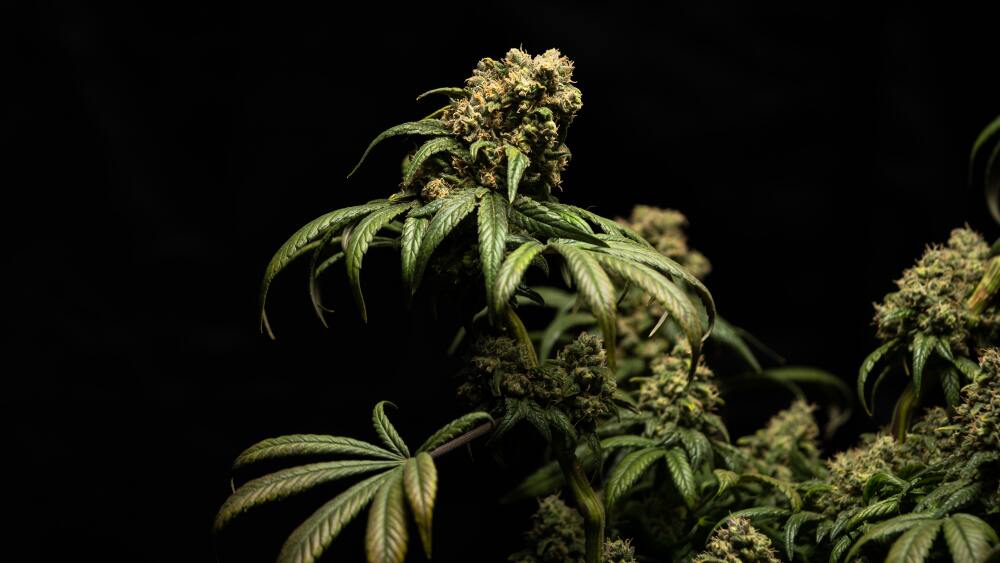 Just last week, cannabis stocks jumped 7%-10% in an instant.
What happened? It all came down to just a few things a candidate said during a political campaign debate.
In the matchup, Senate majority leader Chuck Schumer (D-NY) said Congress is getting "very close" to passing a law that would give cannabis companies broader access to banking services. The proposed law is known as the SAFE Banking Act.
"We may be able to get something done rather soon. I'm working with a bunch of Republican senators, a bunch of Democratic senators, to get something passed," Schumer said during a debate with his Republican opponent Joe Pinion on Sunday. "Many states have approved legalization of cannabis" so the policy is already "upon us" Schumer reasoned.
That was all investors needed to hear to pile into cannabis stocks Monday, driving them up sharply on large volume.
This was yet another great example of the quick trading profits investors can make in cannabis names – if you know how and when to trade. This is the only sector I know of that offers such regular, explosive trading opportunities. It wasn't the first, and it won't be the last.
[text_ad]
The key is to get the timing right on exits from these rallies and reload for the next one.
Back in early October, for example, I suggested selling a portion of our cannabis stocks on a similar spike after President Joe Biden stated he is encouraging federal agencies to decriminalize cannabis. I knew we'd be able to buy them back again cheaper. And we did, a few days later.
But, big picture, these kinds of comments from Schumer, Biden and others remind us that game-changing cannabis sector reform is in the air – and sooner or later it will play out in a way that makes cannabis a more mature sector that institutional investors want to plow money into. That'll create the lasting move up in cannabis stocks that you want to be in on.
That's why I suggest holding core, medium-term positions in cannabis names, and trading positions to move in and out of. I am a long-term, buy-and-hold investor at heart. But the cannabis sector is just too volatile not to trade.
For example, we can continue to expect wild, tradeable advances for quick profits on the following kinds of developments (and more).
Possible Catalysts for Cannabis Stocks
* The probable shift towards Republican control of at least one branch of Congress could bring these bullish stock-moving catalysts: The introduction of a banking reform law, and then the passage of the law. That's because in a split (or fully Republican) Congress it will be more difficult to pass banking reform. So, proponents will want to get it done during the lame-duck session that ends in early January.
* Key election-day referenda on loosening cannabis laws in five states may have significant implications for cannabis stocks. The votes will happen in Arkansas, Maryland, Missouri, North Dakota and South Dakota.
* Biden has tasked his agencies with "rescheduling" cannabis down from the strictest Schedule 1 category in the Substance Control Act. Polling data consistently show voters favor decriminalization and banking reform that helps cannabis companies – even Republican voters. This is not an overnight process. It could take a year or two or more. But along the way, there will be signs of progress that spike marijuana stocks. It would not surprise me if this were completed just in time for the 2024 presidential election campaign.
* On the international front, Germany is making progress on the decriminalization of recreational cannabis. This could be huge for the sector because it may set off a domino effect in Europe that has other countries doing the same thing.
This is just a high-level taste of some of the key changes going on in the dynamic cannabis sector. For need-to-know detail on these reforms, their timing, how and when to trade around them, and the highest quality cannabis names to own for exposure, consider subscribing to Cabot SX Cannabis Advisor by clicking here.
[author_ad]