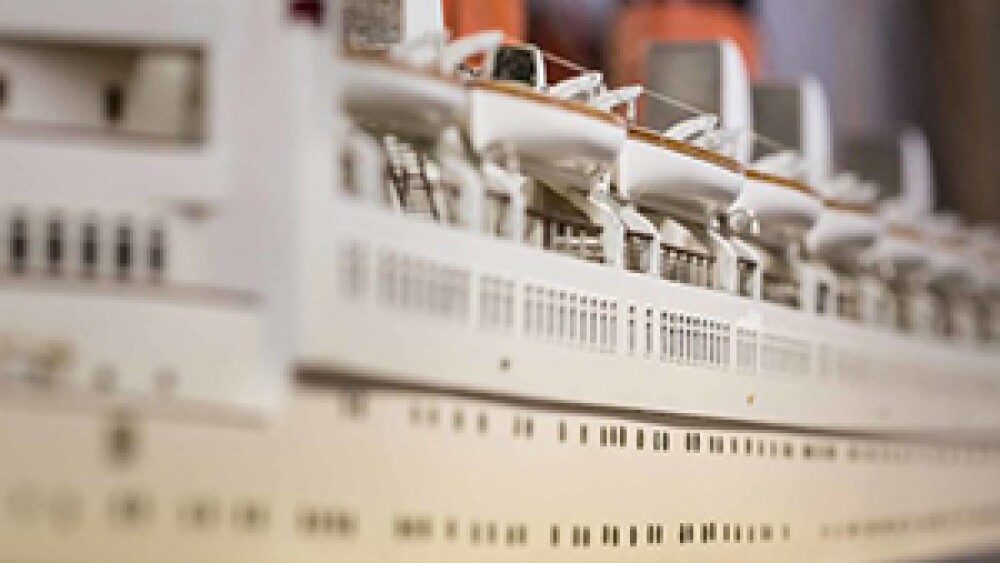 Gray Cardiff, editor of the Sound Advice investment newsletter, and a contributor to my Wall Street's Best newsletters, recently wrote an article about the cruise industry – and cruise stocks. I figured I knew as much as most people about cruising, as I've taken eight ocean voyages. Still, I was surprised to learn that Millennials love cruising as much as us Baby Boomers, but the statistics do support that notion.

Millennials Driving Cruise Stocks?
I have to say, I've never seen a whole lot of young folks on cruises, but the industry reports that two-thirds of Gen Y/Millennials (those folks born between 1977-1994) claim cruising as their favorite vacation—more than 71% of Gen Xers (1966-1976) say the same thing. The reasons: cost, convenience and onboard entertainment, as well as sampling destinations for future vacations. We Baby Boomers love the different ports and destinations, as well as the excursions.
[text_ad]
And according to the Florida-Caribbean Cruise Association, cruising is more popular than ever, with some 27.2 million of us expected to sail the ocean blue and visit nearly 1,000 ports this year—up more than 10% from just two years ago and up 20.5% in the past five years. The demand for bigger, more luxurious ships is boosting shipbuilding, with more than 50 vessels on order between 2018-2025, for a cost of more than $51 billion, with more than 155,000 gross tonnage and more than 4,000 lower berths.
One fact that wasn't surprising to me is that the average cruiser has taken more than five cruises as an adult.
Three Cruise Stocks to Choose From
In his article, Gray recommended Carnival Corporation (CCL), the largest company in the industry and also my favorite cruise line—for its food, interesting ports, and excursions. Its 10 global brands include Carnival Cruise Lines, Princess Cruises, Holland America Line, Costa Cruises, P&O Cruises, Cunard Line, the Yachts of Seabourn, Ocean Village, AIDA, and P&O Cruises Australia.
The company beat Wall Street's estimates by $0.04 last quarter, and 12 analysts have raised earnings estimates for the company in the past 30 days. And yet, shares of this cruise stock are trading at an undervalued level.
There are only two more cruise lines whose shares trade publicly: Norwegian Cruise Line Holdings Ltd. (NCLH) and Royal Caribbean Cruises Ltd. (RCL). Both cruise stocks should appeal to value investors.
Norwegian is due to report earnings on November 8, with the median estimate at $0.21 per share. The company beat estimates by $0.19 last quarter.
The shares of Royal Caribbean are rated 'Buy' at Citigroup and Nomura and 'Outperform' at Wells Fargo. Two analysts have upgraded the shares in the past 30 days, and the company beat earnings estimates by a penny last quarter.
Both Norwegian and Royal Caribbean are also undervalued stocks, with price-to-earnings ratios of 12.64 and 13.16, respectively.
The cruise ship industry is benefiting from strong demographic trends. More than 96% of the U.S. domestic market has yet to take a cruise, but a tsunami of demand is entering the market led by two age groups, the Baby Boomers and the Millennial generation. These demographic segments will drive demand for at least the next 10 years.
Additionally, with a new cruise ship costing close to one billion dollars on average, it's difficult for would-be competitors to enter the market.
Lastly, the lucrative and less-competitive markets in the Asia-Pacific are beginning to attract the cruise lines. (For instance, China only represented 5% of Carnival's capacity in 2017.) The company's management believes the Chinese markets offer significant growth opportunities because of its growing middle class.
Carnival, along with its three largest competitors, Royal Caribbean, Norwegian, and privately-held Cruises, carry 87% of cruise passengers around the world. So, for all these reasons, each company will benefit from one simple fact: currently, there are not enough cruise ships floating around the world to meet growing demand.
So, maybe it's time to wade into one of these cruise stocks and dip your toes in a bit of cruising fun.
[author_ad]