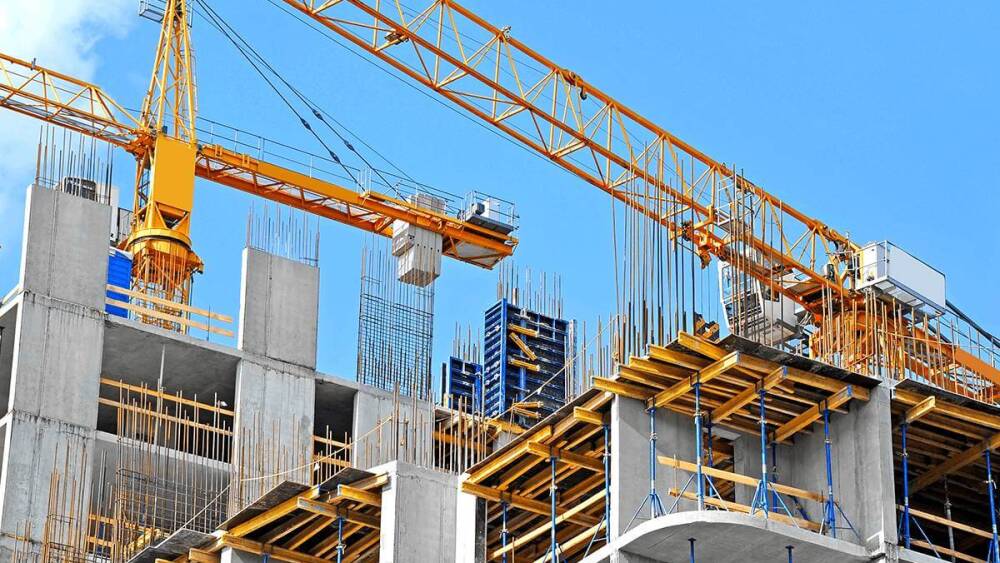 The home improvement market is anticipated to grow from sales of $538 billion in 2021 to over $620 billion by 2025. Home Depot (HD) is the clear market leader with sales of $151 billion last year compared to Lowe's (LOW) sales of $96 billion. But more sales alone does not a better investment make, so let's look more closely at Lowe's vs. Home Depot.
The pandemic forced many of us to spend more time at home, which had a significant impact on how we view our homes. We saw it in the red-hot housing market where prices still remain elevated despite rising mortgage rates, and we saw it in increased home improvement spending, which grew by as much as 82% compared to pre-pandemic levels.
[text_ad]
In their most recent fourth quarters, both Lowe's and Home Depot reported impressive sales growth (27% and 25% respectively), reflecting spending by both DIYers and professionals. While Home Depot attributes roughly half their sales to professional spend, only a quarter of Lowe's sales come from pros, which is a metric they're actively working to improve with their "Lowe's for Pros'" initiative.
In the battle of Lowe's vs. Home Depot, Home Depot clearly has the lead in overall market share and professional spend, which should help it weather the storm if consumer spending declines due to ongoing inflation (a greater share of sales was attributed to consumers early in the pandemic and has since shifted to professionals). Let's take a look at some fundamental metrics of Lowe's vs. Home Depot and see who comes out on top.

Tale of the Tape: Lowe's vs. Home Depot
Trailing P/Es: LOW 16.2, HD 19.3
Forward P/Es: LOW 14.8, HD 18.9
Latest earnings growth (YOY): LOW 34.6%, HD 20.7%
Latest sales growth (YOY): LOW 5.1%, HD 10.7%
Cash per share: LOW $2.22, HD $2.27
Institutional ownership: LOW 77.5%, HD 72.3%
Dividend yield: LOW 1.63%, HD 2.53%
While industry experts don't anticipate sales growth going forward to be nearly as high as it was just last year, both retailers are expecting higher sales in 2022. In fact, Lowe's has already raised its 2022 outlook to $97-99 billion on assumptions of moderating timber prices.
Home Depot, on the other hand, is projecting more muted sales growth for the year. Of course, should supply chain issues and input prices mirror Lowe's expectations, Home Depot would stand to benefit as well.
Q4 sales growth largely points to more sales to professionals (hence Home Depot's edge), which is the prevailing narrative in the industry. However, Lowe's superior earnings growth reflects its ongoing efforts to improve margins and customer engagement while also aiming to capture a larger share of professional spend.
Lowe's CEO Marvin R. Ellison commented on this in the most recent earnings call, saying, "In 2021, we increased comparable sales by 6.9% while generating over 170 basis points of operating margin improvement, with our relentless focus on productivity and enhanced pricing strategies ... We remain confident in the long-term strength of the home improvement market, and our ability to expand operating margin."
So where does that leave us when it comes to Lowe's vs. Home Depot as the better investment? Over the last year HD is down 10.1% while LOW is down only 2.2%. In the last five years, HD has returned 91.7% compared to a 127.7% gain for LOW. Both stocks are down more than 20% YTD (HD -26.5%, LOW -22.8%), so neither have momentum on their side.
Lowe's has been growing faster over the last five years, and with a market cap less than half that of Home Depot, has more room for growth. It also boasts more favorable ratios, which served it well during a sustained period of growing consumer spending, and would make it more likely to outperform if consumer spending remained elevated.
On the other hand, Home Depot's higher dividend and more entrenched position with pros and contractors would likely make it a better pick in the event of sustained inflation, a cooling housing market and depressed consumer spending.
Given that both stocks are in six-month downtrends and are likely to be held hostage by the broader markets, Lowe's looks like the better pick of the two once the markets get out of the current correction/bear phase and start heading higher again.
When it comes to Lowe's vs. Home Depot, which home improvement retailer do you prefer?
[author_ad]