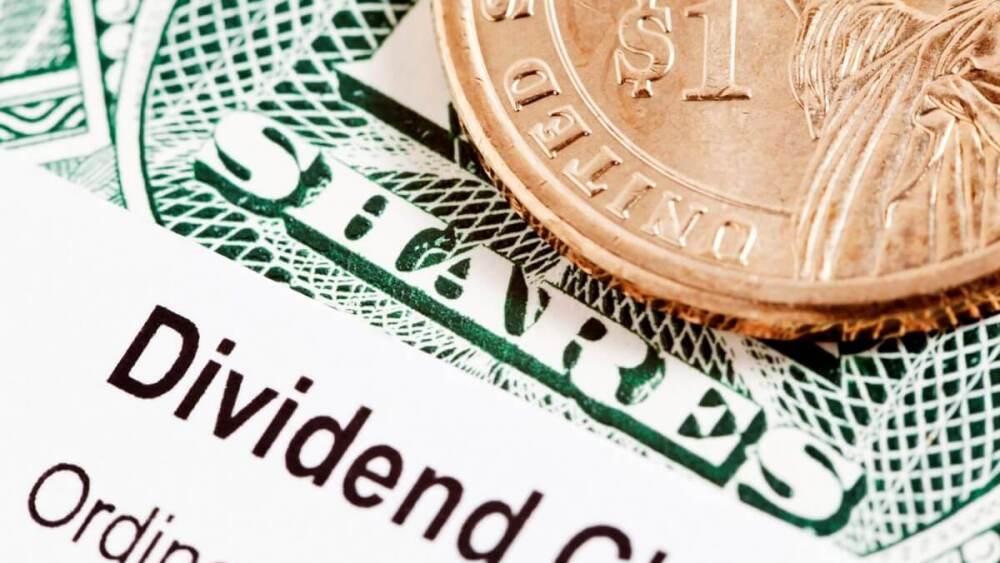 Nearly 75% of the stocks in the S&P 500 pay a dividend, and the dividend for many of them exceeds the yield on U.S. 10-year Treasury bonds (currently around 3.4%).
However, screening for the highest-paying dividend stocks in the S&P 500 reveals some even more impressive yields. In fact, several of these high dividend stocks in the S&P 500 currently yield over 5%. And the top 10 highest-paying dividend stocks all yield between 5% and 11%.
Higher yields come with higher risks, though. Many of these stocks' yields are so high because they're struggling, and some may end up slashing their dividends. Read on to see which yields are still safe, and which you should stay away from.
[text_ad]
From highest yield (10.95%) to lowest yield (5.74%), here are the 10 highest-paying dividend stocks in the S&P 500 today:
The 10 Highest-Paying Dividend Stocks in the S&P 500
| | | |
| --- | --- | --- |
| Rank | Company | Yield |
| 1 | Pioneer Resources (PXD) | 10.95% |
| 2 | Coterra Energy (CTRA) | 9.83% |
| 3 | Altria (MO) | 8.33% |
| 4 | Devon Energy (DVN) | 8.14% |
| 5 | VF Corp. (VFC) | 6.66% |
| 6 | Verizon (VZ) | 6.39% |
| 7 | Newell Brands (NWL) | 5.91% |
| 8 | Kinder Morgan (KMI) | 5.90% |
| 9 | Simon Property Group (SPG) | 5.76% |
| 10 | AT&T (T) | 5.74% |
Here's a closer look at each one of the top 10 highest-paying dividend stocks.
1. Pioneer Resources (PXD)
Dividend Yield 10.95%
Pioneer Resources is a Texas-based oil explorer that primarily operates in the Permian Basin, of which it is the largest acreage holder. Like most explorers last year, a combination of CapEx controls and windfall oil prices led to a surge in cash flow, which Pioneer returned to shareholders via $26 of dividends and big share buybacks (Management estimates a 12% "return yield" when including the effects of buybacks). The company also anticipates that its high-return locations and horizontal well efficiency growth can sustain its development program for decades to come.
2. Corterra Energy (CTRA)
Dividend Yield 9.83%
Like Pioneer above, Corterra is a Texas-based explorer with operations in the Permian Basin, Marcellus Shale and Anadarko Basin. And, much like Pioneer, the company has kept capital expenditures in check allowing it to return 74% of third-quarter cash flow to shareholders in the form of a fixed plus variable dividend and stock buybacks. The company's 60-cent fixed dividend represents a yield of only 2.4%, however excess cash flows in 2022 allowed them to return a total of $2.49 per share to investors, hence the elevated yield.
3. Altria (MO)
Dividend Yield 8.33%
Altria is well known as one of the world's biggest producers of tobacco and other smoking-related products. The company is equally well known as being one of the most persistent high-dividend payers among U.S.-based, blue-chip companies, with a current annual dividend of $3.76 per share (this was raised from $3.60 per share in the second half of 2022). Indeed, Altria's dividend payouts have nearly tripled in the last 10 years. And while some investors are concerned that Altria's cigarette and tobacco business likely faces headwinds from consumers' shifting preferences, its investments in increasingly popular vaping and cannabis products should ensure the company's revenue growth going forward.
4. Devon Energy (DVN)
Dividend Yield 8.14%
Devon Energy is yet another energy explorer returning record cash flows to shareholders via a fixed plus variable dividend. The company generated $1.5 billion of free cash flow (with half returned to shareholders as a variable dividend, the discretionary limit) in the third quarter alone with estimates that it could see $6.3 billion total in 2022. The firm has operations throughout the west but the bulk of its production is from the Delaware Basin. Like the other explorers, Devon is prioritizing lower costs and is actively hunting for bolt-on acquisitions that would bring immediate value to shareholders.
5. VF Corp. (VFC)
Dividend Yield 6.66%
VF Corp. is a not-well-known company that makes many well-known brands of apparel including The North Face, Timberland, Vans and Dickies. The company recently acquired streetwear brand Supreme for $2.1 billion, which, along with an $876 million payment to the IRS as a result of income timing from the acquisition of Timberland in 2011, is a significant hit to the balance sheet. The company is also experiencing weakness in its "big four" brands in the first half of FY2023 and revised down guidance for the remainder of the fiscal year. The dividend remains a priority for management and a silver lining for shareholders as they also raised the dividend 2% from $2.00 annually to $2.04.
6. Verizon (VZ)
Dividend Yield 6.39%
Verizon is one of the world's leading providers of technology and communications services, boasting over 140 million retail connections and over one million miles of global fiber infrastructure. Their 5g services, an essential component of the growth of the Internet of Things, covers over 110 million people with a year-end goal of 175 million. In its most recent earnings announcement, the company reported $18.8 billion wireless service revenue, a year-over-year increase of 10%.
7. Newell Brands (NWL)
Dividend Yield 5.91%
Newell Brands (formerly Newell Rubbermaid) is a consumer goods company whose portfolio of brands includes Rubbermaid, Coleman, Sunbeam, Oster, Papermate and Yankee Candle among others. As with retailers and other consumer goods companies, Newell is struggling with a slowdown in consumer spending (or, at the least, a post-pandemic pivot in that spending from goods to services), reporting a nearly 20% YOY decline in Q3 revenue. The decline was most visible in the Outdoors & Recreation and Food & Home Fragrance categories which saw the shuttering of 42 Yankee Candle locations. The company is projecting a decline in core sales of 3-4% for the fiscal year and that performance will likely depend on consumer sentiment after a year in which the consumer largely overspent on home goods.
8. Kinder Morgan (KMI)
Dividend Yield 5.90%
Kinder Morgan is one of the largest energy infrastructure companies in North America, with an interest or ownership stake in nearly 83,000 miles of oil and gas pipelines. But a nationwide transition to renewable energy has forced Kinder to reevaluate its long-term growth strategy. Instead of continued emphasis on building out its pipeline, the company has indicated it plans a gradual shift toward purchasing existing assets in the alternative energy field, as well as maximizing its existing assets in natural gas. Kinder isn't one of the strongest-performing energy companies today, but we think its history of adapting to dramatic shifts in the petroleum industry should ensure its dividend stability.
9. Simon Property Group (SPG)
Dividend Yield 5.76%
Simon Property is a real estate investment trust (REIT) that primarily invests in shopping malls, outlet centers, and community/lifestyle centers. It is the largest owner of shopping malls in the United States. In 2021 the firm reported record Funds From Operations (FFO) of nearly $4.5 billion, a 31% increase over the prior year. The company boasts a 93% occupancy rate and anticipates comparable FFO levels for 2022, which should allow it to maintain its healthy dividend.
10. AT&T (T)
Dividend Yield 5.74%
AT&T sports an attractive dividend yield. But unfortunately for the telecom firm, it has lately attracted the wrong sort of attention from federal regulators. In 2021 AT&T was sued by the Securities and Exchange Commission (SEC) for allegedly providing several Wall Street analysts with insider information before a key earnings release in 2016. The analysts subsequently lowered their collective revenue estimates, which allowed the company to beat consensus expectations when the earnings were formally released to the public. While the suit shouldn't impact AT&T's ability to keep paying its dividend and earning money from its substantial customer base, it could nonetheless create some unwanted turbulence for investors in the near term. Conservative investors should probably avoid the stock for now.
There you have it: those are the 10 highest-paying dividend stocks in the S&P 500 today. If you want the best dividend stocks right now regardless of yield, I highly recommend subscribing to our Cabot Dividend Investor advisory, where chief analyst Tom Hutchinson has a portfolio full of dividend-paying stocks that offer generous yields and strong share price growth.
To learn more, click here.
[author_ad]
*This post has been updated from an original version, published in 2018.