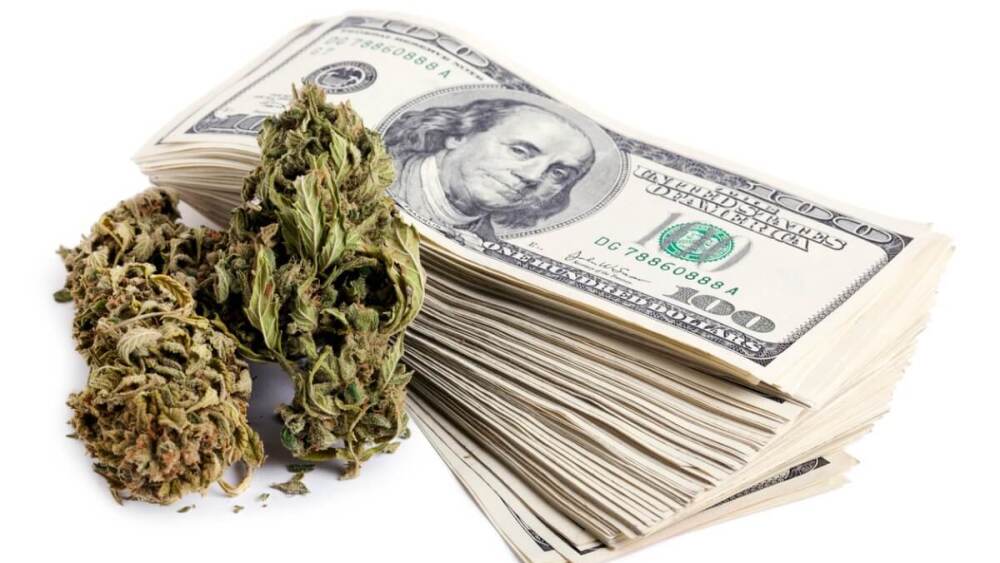 After a Rough Stretch for the Sector, Marijuana Stock Bargains Abound. Here are Nine that Stand Out.
Fact #1. Near the end of every calendar year, there are often great investment bargains to be had because of tax-loss selling forces.
Fact #2. The best place to find these stocks is in the worst-performing sector of the year.
Fact #3. The worst-performing sector of 2019 has been marijuana stocks, which are down roughly 60% from their high back in March.
Conclusion: If you want to find bargain stocks with great potential to rebound in 2020, the best place to look is marijuana stocks, so that's my focus today—finding the best cheap marijuana stocks.
[text_ad]
However, there are several challenges to valuing marijuana stocks today, chief among them the facts that these companies tend to be fast-growing, and that many are still not yet profitable. Nevertheless, by taking a look at those that do have earnings, and by calculating the price/sales ratio (PSR) for the rest, we can get some clues to where the bargains might be.
Here are my favorite nine cheap marijuana stocks today, from largest market capitalization to smallest.

9 Cheap Marijuana Stocks
Cheap Marijuana Stock #1: Curaleaf (CURLF)
Curaleaf is a contender to be the largest multi-state operator (MSO) in the U.S.; pro forma third-quarter revenues, including its pending acquisitions, were $129 million. With a market capitalization of $2.9 billion, that's a price/sales ratio of six, which is not traditionally cheap, but for a company growing this fast (third-quarter revenues were up 189% from the year before) and in a leadership position, it's not bad. CURLF was recently 61% off its old high and is now working its way back.

Cheap Marijuana Stock #2: Trulieve (TCNNF)
Trulieve is the strongest stock in the entire cannabis universe, currently up eight weeks in a row—and with good reason. The company is the leading seller of medical marijuana in Florida and eventually I expect it to take the lead when adult-use marijuana becomes legal in Florida. Third-quarter results, released last Monday, saw revenues of $70.7 million, up 150% from the year before and up 22% from the immediately preceding quarter, and adjusted EBITDA of $36.9 million, up from $31.6 million in the immediately preceding quarter. During the quarter, the company saw an increase of 19% in Florida patients, driven primarily by the introduction of smokable flower, increasing the patient count to 214,827, and it opened six additional dispensaries in Florida, bringing the total to 35 at September 30, 2019 (the number has since risen to 39). Trulieve has a P/E ratio of 10 today and a PSR of five and while it was 64% off its high at the low, it's well off that low today, with positive momentum.

Cheap Marijuana Stock #3: Aphria (APHA)
Aphria leads the Canadian cannabis industry by revenues, it has growing earnings and it's not overly expensive, with a P/E of 16 and a PSR of 2. In my book, it's the best value of the Canadian licensed producers. But as word spread that licensed Canadian marijuana stores were opening at a pace too slow to handle the growing supply of product from Canadian growers, the stock was unable to resist the selling of Canadian cannabis stocks. After falling 72%, it is now building a bottom between 4 and 5.

Cheap Marijuana Stock #4: Cresco Labs (CRLBF)
Chicago-based Cresco Labs is the fourth-largest MSO in the U.S., and destined to get even larger once its acquisition of Origin House, which is big in California, is complete. The stock dropped 65% from peak to trough in 2019, and it hasn't bounced much since, as investors are waiting for the third-quarter report (due tomorrow). But the stock looks like a decent value here, with a PSR of 6 and earnings expected in 2020.

Cheap Marijuana Stock #5: Turning Point Brands (TPB)
Turning Point Brands is a well-managed company with a long history of selling other tobacco products, like snuff and chewing tobacco and ZigZag rolling papers, and it pays a small dividend too, currently 0.7%. Investors piled into the stock from early 2018 to July 2019, sending the stock from 20 up to 57. But as the cannabis sector weakened, TPB was hit with an additional blow, the spread of vaping fears—which hit the company smack in the middle of its fastest-growing division of 2018. Four weeks ago, the stock was back at 20, down 63% from its high. But on November 1 the company released an excellent quarterly report (which included great progress selling CBD), and since then the stock has come back to life. It's currently selling at 1.3 times annual revenues and has a P/E ratio of 13.

Cheap Marijuana Stock #6: OrganiGram (OGI)
OrganiGram is expected to announce its fourth fiscal quarter results today, but it's already "pre-warned" that the results will be poor—and that's one reason the stock was 76% off its high recently. As with all the Canadian weed outfits, OrganiGram was hurt by the slow pace of legal Canadian store openings, but it was also hurt by lower yields, the result of a change in growing protocols that didn't work. As I write, the P/E ratio is 14 and the PSR is four.

Cheap Marijuana Stock #7: KushCo (KSHB)
KushCo specializes in distribution, packaging and gasses for the cannabis industry, so it's to be expected that profit margins will be lower for the company and thus multiples will be lower as well. The stock fell 82% from its high, but it's now building a base, with a PSR just a little higher than one.

Cheap Marijuana Stock #8: Village Farms (VFF)
Village Farms used to be a low-margin business; it grew vegetables in greenhouses. But now it grows cannabis (in Canada) and hemp (in the U.S.). After falling 67% from top to bottom, the stock now has a P/E of 12 times forward earnings and a PSR of 2.

Cheap Marijuana Stock #9: MedMen (MMNFF)
MedMen was an early darling of investors, peaking at over 10 way back in late 2018. But as other national MSOs have emerged, the bloom has come off MedMen—even though the company is still growing fast (revenues were up 1,399% in the latest quarter)—and at this point its main claim to fame is that it has fallen so far—a massive 92% off its high. So yes, it's cheap, with a PSR of 1. But just last week it was hitting new lows.
[author_ad]