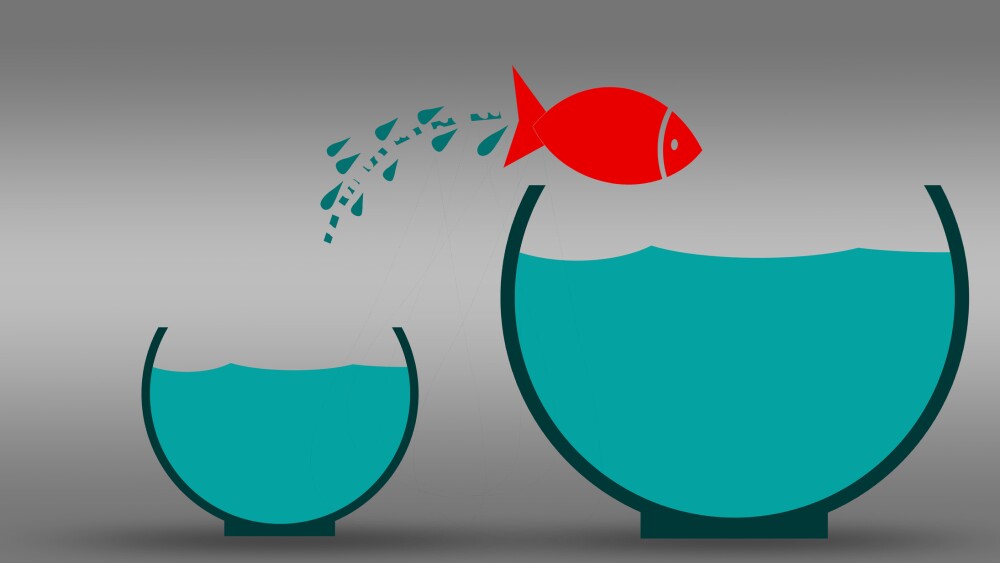 It's a good time for bottom fishing. And today, I have three bottom fishing stocks I'd like to recommend. But first, let's talk about the market...
The Federal Reserve raised short-term interest rates by 25 basis points yesterday, and indicated that six more rate hikes may be in store for 2022. The Fed's intent in raising rates is to slow inflation—which was already running at 7.9% in February, and which has only accelerated with the Russian invasion of Ukraine.
The war has also created incredible volatility in stock markets around the world, sending scores of stocks down. It's sort of the scenario of "painting all stocks with the same brush," no matter how strong the company may be.
Here is a selection of companies with which you may be familiar, whose share prices have more than halved in the past year:
| | | |
| --- | --- | --- |
| Company | Symbol | Percentage Decrease |
| Affirm Holdings | AFRM | 64.98 |
| Allbirds | BIRD | 63.32 |
| Matterport | MTTR | 62.93 |
| Rivian Automotive | RIVN | 59.52 |
| bluebird bio | BLUE | 55.66 |
| Lannett | LCI | 55.32 |
| Shopify | SHOP | 54.34 |
| Coupa Software | COUP | 51.85 |
| Roku | ROKU | 50.72 |
The worst sectors of 2022 are Consumer Discretionary, Communication Services, and Technology, down 17.1%, 16.5%, and 15.9%, respectively. Energy stocks—although oil prices have somewhat stabilized—are up 29.4%, the only green category.
[text_ad]
The P/E ratio of the S&P 500 index is around 22, and is estimated to decline to 18 over the next four quarters. Compared to the ratio of more than 44 a year ago, the markets don't seem to be overvalued anymore, do they?
That's because of earnings. Corporate earnings for the companies in the S&P 500 Index—while certainly seeing the rate of increase declining—are still expected to grow by more than 4.8% for the first quarter of 2022, according to FactSet. Generally, rising earnings lead to rising stock prices. That means that there are potentially plenty of undervalued stocks that investors could pick up—stocks that have fallen through no fault of their own.
Maybe. I say maybe, because the market trend right now looks somewhat bearish—in the short-term—so buying at this very moment isn't critical. Instead, investors should be compiling their lists to add some healthy stocks to their portfolios on the next big down event.

3 Bottom Fishing Stocks
I've searched through hundreds of companies that have been devalued, due mostly to inflation, interest rates, and war worries. I didn't find any that had huge drops that I'm ready to buy. But I've winnowed my list down to three that had double-digit declines, and I think have a good chance of a nice recovery.
The first bottom fishing stock is SolarEdge Technologies, Inc. (SEDG). The company sells inverter systems for photovoltaic cells. Overnight, the shares have risen by more than $18 (from 316 to 334), on news of the company issuing 2 million shares of stock. We may be a little too late, but shares are still down 17% from a year ago. Analysts are forecasting earnings growth of more than 30% annually over the next five years. I like the stock, but would wait for the next pullback to buy in.
Next is CF Industries Holdings, Inc. (CF), a company that ships fertilizer around the world. It's benefiting from the war, due to Russia having to reduce its fertilizer exports. The shares have dropped by 14% over the last year. Expected annual 5-year earnings growth for CF is 62.7%. I think I would buy this stock on the next market drop.
Last is aerospace and defense company L3Harris Technologies, Inc. (LHX). Shares have declined 23% over the past year. They had a nice rise as the Russia-Ukraine war began, but have drawn back in the last week. The company is estimated to grow earnings by 41.8% annually over the next five years. I think this would also be a good add after the next market decline.
As always, we can't predict the market; we can only search for trends. Long-term, I'm bullish, but with the increased volatility, I'm also cautious. So, let's be prudent when expanding our portfolios during these uncertain times, and wait just a bit to buy at the right time.
Any other bottom fishing stock candidates you like right now? Leave a comment below!
[author_ad]