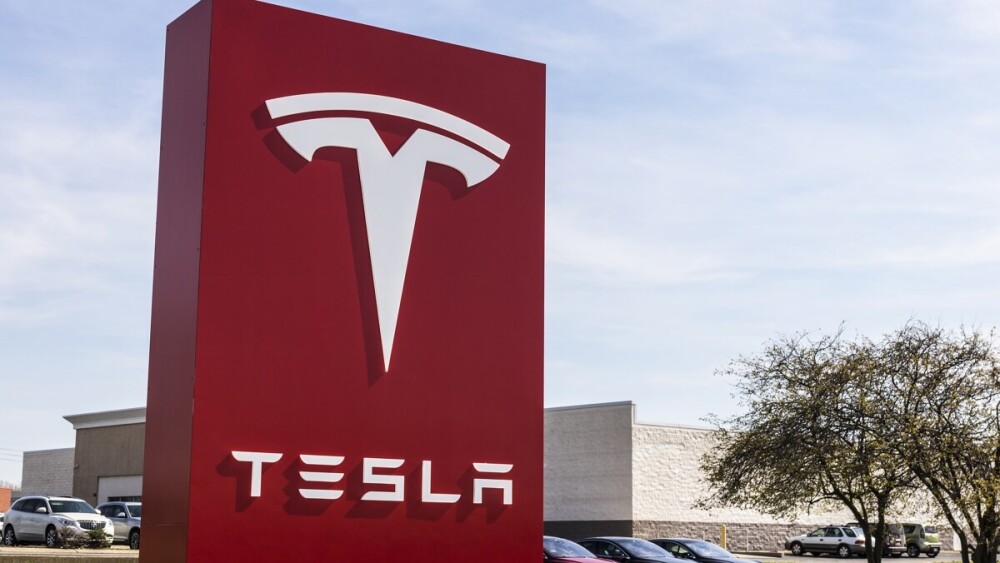 World electric vehicle (EV) sales will soar to about 73 million units in 2040, up from around two million in 2020, according to forecasts by Goldman Sachs.
The forecast goes on to project that the share of EVs in worldwide car sales is expected to rise to 61% from 2% during that span. And the share of EV sales could be well over 80% in many developed countries.
In my opinion, this is a best-case scenario.
A better and more important question for investors is which company and stock will lead the EV revolution going forward?
Tesla (TSLA) is in the driver's seat right now but China's EV leader BYD (BYDDY) can be clearly seen approaching at high speeds in the rear-view mirror.
The market is fragmented and the competition keen with plenty of American, European, Chinese, and other Asian automakers in the hunt. Tesla and BYD stand apart and seem well-positioned to keep the lead.
[text_ad]
Many of you know quite a bit about Tesla so let's turn primarily to BYD.
In 2022, China auto giant BYD (for Build Your Dreams) switched to producing only all-electric battery vehicles (BEVs) and plug-in hybrid electric vehicles (PHEVs).
BYD sold more than 1.85 million electric cars in 2022, including hybrids. In both 2021 and 2022, BYD more than tripled sales from the previous year. That's hyper growth and including hybrids, BYD has already surged past Tesla sales. Tesla unit sales came in at 1,313,851 for 2022, up 40%.
Most of BYD's sales are still in China but it has a big international expansion underway, including the U.S., Europe, and Asian markets.
The company also supplies batteries, including to Tesla, and makes its own chips. This is vertical integration that would make Henry Ford proud and keep Elon Musk awake at night if he ever sleeps.
BYD is moving up the scale to more premium models while Tesla recently announced big price cuts in China and key Asian markets as well as discounts in the U.S. and Europe. BYD has begun deliveries in Malaysia and India and entered Japan's market two weeks ago.
But Tesla's price cuts and other incentives seem to be working forcing competitors to follow and making their core EVs very competitive from a pricing point of view. In addition, Tesla's Model 3 and Model Y vehicles could be eligible for new U.S. tax credits of up to $7,500. Plus, the Cybertruck is finally due to begin arriving in this summer, which would be Tesla's first new model since the Model Y launched in early 2020.
The city of Shanghai is reintroducing a 10,000 yuan ($1,500) for residents who trade in vehicles in exchange for a purely electric vehicle. Shanghai is a big market for EVs, including BYD, but especially Tesla. For perspective, Shanghai has a population roughly equal to the population of America's four largest cities (New York, Los Angeles, Chicago, and Houston) plus Montreal and Toronto.
Meanwhile, Tesla's Cybertruck is expected to arrive this summer 2023, which would be Tesla's first new model since the Model Y launched in early 2020. BYD hasn't forgotten its low-cost roots. It's moving toward launching the Seagull by mid-year. It's a small EV that likely will start at an extraordinarily low price below $9,000.
Turning to EV batteries, Tesla's joint venture partner Panasonic makes the cells and Tesla packages them. Tesla also buys lithium iron phosphate (LFP) batteries from China's CATL and buys some batteries from BYD.
BYD is the world's largest EV battery maker. BYD, like CATL and others, is working on sodium-ion batteries. Much less energy dense than lithium batteries, sodium batteries should be much cheaper. That could be useful in smaller EV vehicles. BYD makes its own semiconductor chips and is involved in several lithium mining projects- another indication of its goal of controlling the EV supply chain from the ground up.
Both EV heavyweights are likely to be in the driver's seat for some time and merit a place in your portfolio. Which stock was recommended by the Cabot Explorer last week?
Find out by clicking here to join today.
[author_ad]