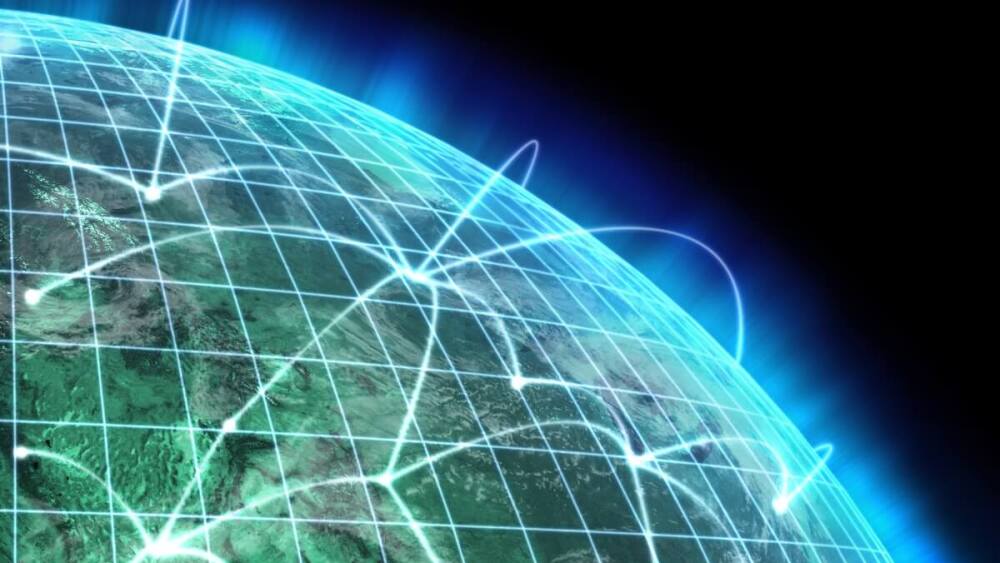 Three Strong (But Hidden) IoT Stocks to Buy Now
I admit it. I'm not the gal who rushes out to buy the latest iPhone; I don't wake up to an Alexa alarm; I still set my thermostat manually; and I'm sure my 'smart' TV is smarter than me.
I've never been a gadget person, but I love to read about, research, and keep abreast of the latest technology. 'Hot' industries change from day to day, but there's one technology that is evolving at light speed and is rife with incredible opportunities—for both consumer and investment opportunities. That technology is the Internet of Things (IoT). And the good news for investors is, there are plenty of IoT stocks to buy now. More on those in a bit.
[text_ad]
The term "Internet of Things" was first mentioned by Peter T. Lewis, co-founder of the first U.S. cellular company, Cellular One, in 1985. In his speech to the Congressional Black Caucus, he said that "The Internet of Things, or IoT, is the integration of people, processes and technology with connectable devices and sensors to enable remote monitoring, status, manipulation and evaluation of trends of such devices."
IoT is basically a smart network—a way to connect internet-enabled devices with each other so they can make decisions and act upon them. According to Wikipedia, the first application of IoT was at Carnegie Mellon University in 1982, when a modified Coke machine was connected to the internet to tell users which cans were the coldest and if the machine was empty.
In a totally connected IoT world, a combination of hardware, software, data and services will connect all our sensor-driven devices, which will allow them to operate together. Applications will include smart grids, homes, cities, transportation networks, healthcare devices and automobiles.
Many of these advances are already here, and whether you are aware of it or not, it is personally affecting you. I see it daily in my sphere of friends. One has a pacemaker that is read via the phone, transmitting information directly to his cardiologist. Several in my group use Nest products to regulate their home temperatures, operate nanny cams, or to lock their doors. And almost everyone uses Alexa to play music, check the weather, and order from Amazon. In hindsight, maybe that's not such a great idea! And even if you don't use those devices, read on, and you'll see that many other applications undoubtedly affect your daily life.
Other IoT applications include Apple's (AAPL) smartwatch, various fitness trackers, transportation networks that can change traffic lights from red to green to better control traffic congestion, cameras that can monitor your front doors, and self-driving cars.
Research firm Gartner notes that IoT is driven in large part by the expected cost savings from fuel, energy and labor, especially in asset-intensive businesses.

Real Interconnection Is on the Way
Gartner estimates that the IoT market will increase 21% next year, growing to 5.8 billion endpoints. The biggest users: utilities—smart metering—are expected to rise 17% to reach 1.37 billion endpoints. The fastest grower is building automation, including lighting, rising by 42%, and followed by automotive applications (growing by 31%) and healthcare (increasing by 29%).
Gartner also reports that there are 8.4 billion connected things right now, but by 2020, the firm estimates there will be 20.4 billion smart devices. John Chambers, longtime Cisco leader, forecasts 50 billion connected devices within five years, for a total market value of $19 trillion.
By 2020, more than 65% of enterprises (up from 30% today) will adopt IoT products. Gartner also estimates that by the same time, internet-connected things will outnumber humans 4-to-1, and applications for the Internet of Things will grow at a 32.9% compound annual growth rate (CAGR).
The IoT industry got a slow start as the promised global connectivity—forecasted to solve world-shaking problems—just didn't happen as quickly as predicted. It took longer than expected for devices that connected to the internet to actually connect with each other. And keeping up with the storage and calculations of Big Data was a challenge.
Today, we still have many rural areas around the world where there is no cell service or Wi-Fi, and cybersecurity is an ongoing problem, but the last few years saw some very important developments that have put IoT on the tech forefront again, including:

Firefighters with smart glasses that can project a smoke-filled building's floor plan.
Smart thermostats and refrigerators that can automatically adjust their temperatures (or even tell you which groceries need to be restocked!).
Commercial security cameras and lighting, as well as personal security, such as viewing your nanny or watching your front porch for package thieves—all from your cell phone.
The use of wearable technology for recording vital signs also promises to revolutionize the medical profession. A friend's husband recently wore a heart monitor 24 hours a day, that automatically monitored his heart and shocked it back into rhythm—even when he had no idea he was having problems.
Automobile technology is developing IoT at a breathtaking pace. Car devices offer not only navigation but also optimize traffic routes to avoid congestion, accidents, or construction. Today, automakers can also remotely update software or diagnose mechanical problems.
With the advent of autonomous autos, we'll see much more coming with vehicle awareness capabilities that will help prevent accidents. Some of the earliest applications of autonomous technology for self-driving trucks are likely to be for long-haul highway driving.
Agriculture is seeing big changes from IoT, including remote monitoring of irrigation equipment, the humidity levels in greenhouses, plant chemical levels, soil profiles and air quality.
IoT is radically changing healthcare, with lifesaving consequences, including self-monitoring for all sorts of health issues (like my friend's pacemaker or a diabetic's sugar level), as well as real-time monitoring of an entire floor of patients, in-hospital, to recognize trends such as the spreading of infections or diseases.
Smart energy grids are using IoT devices to monitor energy usage and maximize efficiency.
Big Pockets are Contributing to the Revolution
There are thousands of companies working behind the scenes to connect all of us and our devices. The U.S. government has already invested $4 billion into autonomous vehicle technologies.
IDC reports that corporate spending on IoT is expected to reach $745 billion this year. Venture Scanner notes that so far, 2,281 companies have received $85 billion in funding in 20 different IoT categories. Just in the second quarter, there were 290 deals worth $4.9 billion.
Want to know which IoT stocks to buy now? Take a look at the following chart, and you see which sectors are receiving the most venture capital funding. So far, IoT Lifestyles lead the way with the most funding to date, but last quarter, IoT Security was the number one category funded.
And don't forget about the mega companies who are also investing, including Qualcomm (QCOM), Cisco (CSCO), Verizon Communications (VZ), General Electric (GE), Comcast (CMCSA) and Samsung. IBM (IBM) made a $3 billion IoT investment last year; AT&T (T) has partnered with eight of the 10 top U.S. car manufacturers; Intel (INTC) saw its operating profit from IoT soar by 50.7% last year. And that doesn't even address the investments made by Google (GOOGL) or Amazon (AMZN).
These are the 10 largest IoT stocks:
And the following chart gives you a clear picture at just how pervasive IoT has become in startup companies stretched across the globe.
You can see that IoT is in the process of affecting virtually every aspect of our lives, including our clothing, farming, healthcare, technology and retail. IoT Analytics reports that 43% of all IoT startups are founded in North America, and 46% of them focus on artificial intelligence, analytics and data science. This chart shows the top 10 IoT startups this year:
IoT Stocks to Buy Now
That's a lot of investment opportunity! But the question remains: How do you know which company is going to go the distance? With start-ups, it's a roll of the dice—some will be bought out by bigger peers, others will falter and won't survive.
Right now, I think the best way to invest in IoT stocks is with some of the larger companies that have the billions of dollars needed to buy or create the technology. Contributors to our Wall Street's Best Digest advisory are keeping well abreast of this industry, and three companies whose names I've seen again and again—and which we have recommended as IoT stocks to buy in our newsletters—look promising.
Richard Moroney, editor of Dow Theory Forecasts, recommends Zebra Technologies Corporation (ZBRA), noting that "Zebra holds the No. 1 market position in mobile computing, data capture, barcode printing, and mobile RFID. Early in 2019, the company acquired Temptime Corp., which makes time-temperature indicators for temperature-sensitive vaccines, pharmaceuticals, and medical devices. It's worth noting that Zebra has beaten consensus sales and earnings targets in each of the last 10 quarters. The stock has been volatile in recent months, partly as a result of the China-U.S. trade war—the firm imports a "significant" percentage of products into U.S. and China."
While volatile, the upward momentum continues, and the shares look buyable after retreating slightly from new highs last week.
Akamai Technologies, Inc. (AKAM) was recommended by David Fried, editor of The Buyback Letter. David commented, "Akamai has more than 240,000 servers in over 130 countries and a capacity to move huge volumes of data and content, broadcasting to the largest audiences or personalizing for each individual user. By 2025, some 22 billion connected devices will be sending data across the Internet. In addition, billions of application instances will be sending trillions of messages, and these endpoints are both huge opportunities and challenges for businesses to harness, distribute and protect the data. Nearly every industry is incorporating endpoints in the form of connected devices and applications into their business strategies to capitalize on the ubiquity of Internet access. But building and managing the infrastructure required to support, scale and secure these experiences can be incredibly time-, cost- and resource-intensive for organizations and not a part of their core competency. That's where Akamai comes in. For the fiscal year ending December 2019, AKAM is expected to earn $4.17 per share, a change of 15.2% from the year-ago reported number."
Analysts expect AKAM to continue seeing double-digit growth over the next few years.
And lastly, Jon Markman, editor of Pivotal Point, recently recommended PTC Inc. (PTC), saying, "Digital transformation has brought huge productivity gains, and reduced costs to every part of the global economy except healthcare. That will change. A 2018 research study from McKinsey and Co., the global IT consulting firm, and the German government, found that digitization in healthcare would have resulted in $39 billion in savings, or 12%, during the calendar year. Analysts recommend digital ledger systems to protect patient data, and Internet of Things and virtual reality strategies to reduce costs. PTC Inc. is a global computer software company, founded in 1985. It has become an IoT pioneer. Although the company is renowned for its industrial IoT applications, the tides have begun to shift. There is real progress being made in healthcare. Additionally, the Medicare program in the United States will begin paying doctors on the basis of quality of care, rather than visits. This will incentivize healthcare organizations to invest in systems of sensors, patients, caregivers and software. The result should be more sensors and more virtual care. PTC software is considered best in class."
The shares have been very volatile so far this year, but have gapped up from 64 to 73 already this month. With the stock still well below its April highs of 101, you can buy on that convincing uptick.

Bottom Line on IoT Stocks
There are, obviously, hundreds of companies that can use your hard-earned investment dollars. And if you want to speculate, you can find plenty of opportunities. But when there are a myriad of companies that are "surer" bets, searching for the best IoT stocks to buy is a good place to start.
And to get further updates on these stocks or to get a whole list of other stocks that the best Wall Street's gurus are recommending, consider taking a subscription to Wall Street's Best Digest by clicking here.
[author_ad]
*This post has been update from an original version published in 2016.