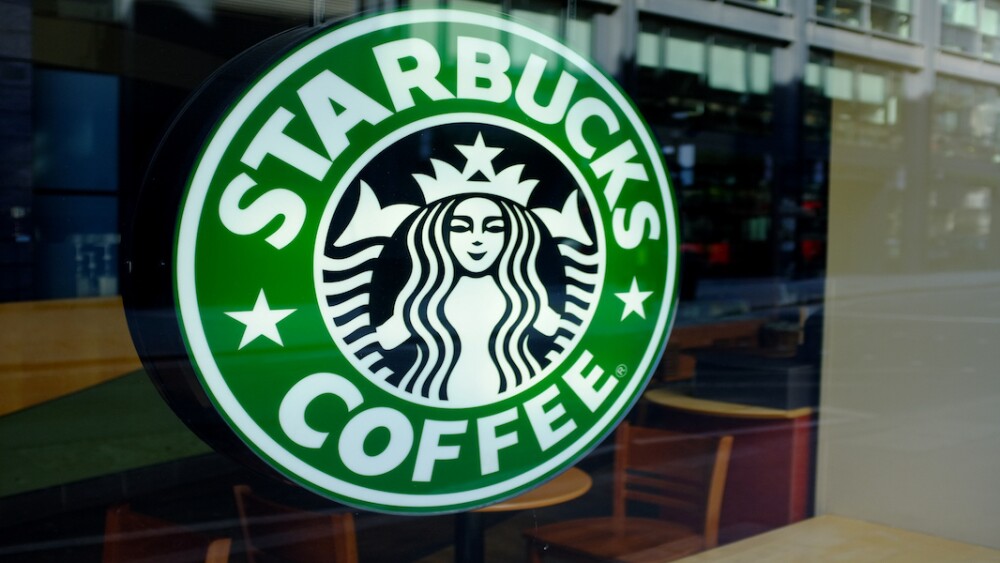 The recent stories behind Starbucks and Yeti are tales of diverging trends: two companies in different industries headed in opposite directions. And while at first glance the stories may appear unrelated, the reasons behind both firms' respective fortunes are more intertwined than you might think. What's more, Starbucks vs. Yeti is illustrative of why corporate policy matters.
The latest chapter of Starbucks' story began after the events of 2020 ravaged the storefront segment of the business. By mid-2020, a mere three months after the Covid-related shutdown, Starbucks announced plans to close up to 400 of its physical locations in the U.S. and Canada after taking a $3 billion hit during the second quarter of that year.
However, after the temporary damage inflicted to Starbucks' finances by worldwide quarantine restrictions, the company roared back to life during the second half of 2020 with the stock more than doubling between March 2020 and July 2021. The pivot to more drive-through and carryout options, plus an increase in packaged coffee product sales at grocery stores, were integral to the rebound.
But the pandemic-era rebound faded in the second half of 2021, with the stock taking a nosedive and shedding nearly 50% by the following year's May. The post-pandemic inflationary trend was part of the reason why, as higher costs forced Starbucks to raise prices on menu items, while China's much tighter Covid lockdowns also had an impact on its international sales.
[text_ad]
That's when the company became more aggressive in turning things around. Long-time former CEO Howard Schultz was brought back to serve in the role of interim chief executive in April 2022 to lead the turnaround. True to form, Schultz made improvements and helped restore much of the stock's luster, with shares jumping 60% during his abbreviated tenure.
Since Schultz's departure as CEO earlier this year, though, things haven't exactly gone smoothly for Starbucks. Macro headwinds in China are seen by Wall Street analysts as boding ill for store sales in that country, while in the U.S., corporate policy factors have recently come into play.
Late last year, the company introduced a new tipping feature in which customers who pay by card are greeted with a computer screen option to pay a $1, $2 or $5 tip (or nothing) before their order is processed. While tipping is optional, many customers view it as an intrusion and feel pressured to add a tip to their order, further stretching their budgets in an otherwise inflationary environment.
As a Fortune article put it, "Starbucks has rolled out a new tipping system and customers are freaking out." More than 60% of Starbucks' revenue comes from beverage sales, so this is a potential problem for the company going forward.
This is where Yeti Holdings enters the story. Yeti is known for its trendy and iconic coolers, which keep food and beverages cold for days, as well as for its line of insulated stainless-steel mugs and thermoses that keep coffee hot for hours at a time. The company had a similar experience to Starbucks over the last couple of years which saw its stock skyrocket 450% during the pandemic era, only to return to earth in 2022.
While other factors were at play then, one likely contributor to Yeti's bottom last fall was the rollout of Starbucks's aggressive tipping policy. Not long after the rollout, Yeti's stock shot up and has been edging higher in the last several months since then, even as Starbucks' stock has been on the wane.
One big reason for Yeti's favorable position versus Starbucks isn't hard to guess. While Yeti reported a 4% sales decrease in Q2 (due largely to the impact of a $25 million soft cooler recall), its Drinkware segment (which includes mugs and thermoses) saw sales increase by a respectable 8% thanks to "strong demand" for Rambler and Yonder bottles.
Yeti Ramblers are dishwasher-safe, double-wall, vacuum-insulated thermoses built with stainless steel to hold heat and cold better than virtually any similar product on the market. There's reason to believe the increased demand for Yeti's thermoses and thermal travel mugs is at least partly due to the impact of higher beverage prices at stores like Starbucks, as well as the desire among consumers to sidestep uncomfortable tipping policies that Starbucks—and many of its competitors—have embraced in recent months.
Indeed, Yeti's management said the company is prioritizing Drinkware products going forward, with a special emphasis on travel mugs. It's also focused on building Drinkware into a "sizable business," while planning to launch many new products in this category.
And with inflationary pressures not likely to abate anytime soon, the desire for consumers to save money by avoiding the drive-through at Starbucks by making their beverages at home and carrying them on the go in thermal products should favor YETI shares over SBUX shares in the foreseeable future.
[author_ad]