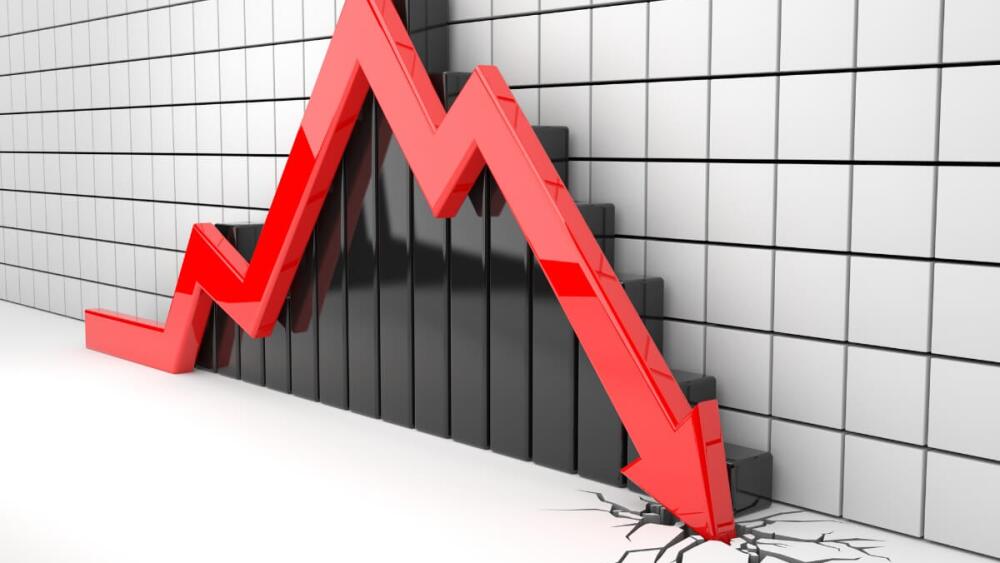 You've seen what a collaborated effort to snatch up beaten-down stocks can accomplish in the short term. Here's what typically happens next.
What's happening with GameStop (GME), AMC Entertainment (AMC), BlackBerry (BB) and other previously moribund stocks right now feels, in a word that's been overused of late, "unprecedented." In a way, that's true. We've never seen individual investors, many of them neophytes, mobilize on an Internet message board like Reddit to short squeeze some of Wall Street's biggest hedge funds into submission. But retail investors buying bad, beaten-down stocks at dirt-cheap prices is nothing new. In fact, look no further than last spring.
In early-June 2020, a number of public companies that had either recently filed for bankruptcy – namely Hertz (HTZGQ) and J.C. Penney – or were seemingly teetering on the edge of bankruptcy – Chesapeake Energy (CHKLQ), GNC Holdings, Macy's (M), Nordstrom (JWN) – suddenly got a huge tidal wave of support, pushing share prices higher than they'd been in months and in some cases years.
Who was piling into these bankruptcy stocks? The same people who bought GME, AMC and BBY shares in droves last week: Robinhood traders.

Another Rush to Beaten-Down Stocks
It wasn't the coordinated, Reddit-fueled effort we saw last week. Instead, Robinhood investors flooded these bankruptcy stocks because they spotted "bargains" after the companies' share prices had been beaten down for so long. As a result, here were the quick returns in some of those formerly beaten-down stocks:
[text_ad use_post='129622']
HTZGQ: 453% in three trading days
J.C. Penney: 200% in three trading days
CHKLQ: 166% in two trading days
GNC: Shares doubled in a week
M: 84% in two weeks
JWN: 46% in a week
Granted, those aren't the kinds of overnight gains we've seen from GME and AMC in recent weeks. But they were massive gains nonetheless.
Here's what's happened to those stocks since then:
Hertz stock has fallen 68% and now lists on the pink sheets (hence the HTZGQ ticker symbol; it was still HTZ last June).
J.C. Penney, or what's left of it, was bought out by Simon Property Group and Brookfield Asset Management, and no longer trades on a public exchange.
Chesapeake Energy shares were also demoted to the pink sheets and the stock price – as high as 56 as recently as May 2019 – is now worth less than one dollar per share, a genuine penny stock.
GNC Holdings was sold to a Chinese investor for $770 million in September. It no longer trades on a public exchange.
Then there's Macy's and Nordstrom, two troubled department store chains that have managed to hang in there, stave off bankruptcy, and see their share prices continue to soar. JWN shares are up another 50% since that early-June surge, thanks entirely to a big rally in the last three months. Macy's stock has followed a similar pattern, falling for months after that June top but then recovering in a major way since the holiday season. All told, M shares are up another 57% since their June surge.
So, that's two out of six success stories; the other four bankruptcy stocks were total disasters. That's not a good ratio. If you win one out of every three trades, and the other two-thirds completely crater, you're going to lose a lot of money as an investor.

Too Late to Profit from it
My point is this: while one or two of GME, AMC, BB, Bed Bath & Beyond (BBBY), Nokia (NOK) and other down-and-out companies that have been part of this historic short squeeze may continue to make the brave souls on Robinhood and Reddit who bought them more money in the coming months, most of their 15 minutes of fame is nearly (or, perhaps, already is) up.
There's a reason hedge funds were short selling them: none of them are making money anymore. Either their business models are becoming obsolete, their products are totally outdated, or both. While the coordinated effort by Average Joe investors to stick it to Wall Street has been impressive, the effects will be fleeting.
Soon, most of the beaten-down stocks that have been gobbled up will return to depressed levels that are more in line with their flimsy fundamentals. If you were trying to make money off any one of these stocks, you've already missed your window.
[author_ad]