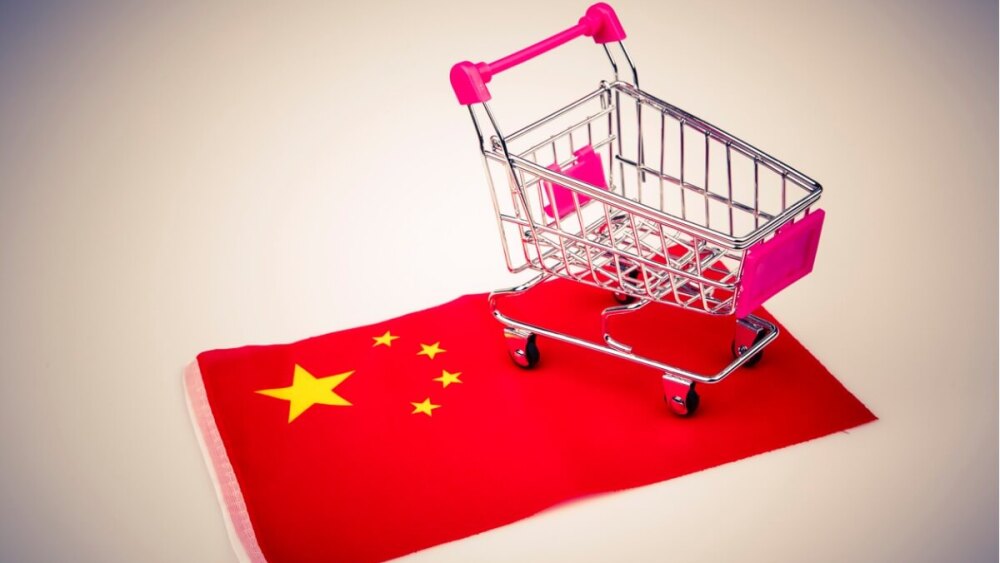 Before I get to a comparison of BABA vs. BIDU, let's start by examining Chinese stocks as a group.

Is the Bottom in for China?
For most of 2017, Chinese stocks were very much the hot sector for growth investors. It takes just a glance at the weekly chart of the Golden Dragon China ETF (PGJ), which tracks the performance of Chinese ADRs that trade on U.S. exchanges, to see the strength.
PGJ took off in January 2017 and didn't experience a major correction until over a year later. During this rally, the fund took a little snooze in June and another from the middle of September through late November. But the late rally in December carried through to late January, capping the ETF's gains at 82%. (Just for comparison purposes, the S&P 500 also had a great year, but its performance over the same period reached just 27.5%.)
[text_ad]
Here's the chart of PGJ.
Of course the chart also shows PGJ's bumpy ride through May, when it managed to squeak past its January highs, and the selloff that started in late June. That bear attack scraped nearly 32% off PGJ, which was enough for me to have the portfolio of Cabot Global Stocks Explorer as much as 75% in cash as we trimmed our sails to ride out the gale.
But the chart also shows PGJ starting a bottom-building process in October, when Chinese stocks held up pretty well as the S&P 500 and the Nasdaq went over the falls.
And it's worth noting that even the recent turmoil surrounding the trade war between the U.S. and China hasn't been able to push PGJ below that support at 32.
But if the bottom for Chinese stocks is in—something that only time will tell—what stocks should you be looking at to start edging back into emerging market stocks?
If you're thinking about getting back into Chinese stocks, you could do worse than to look at the two best-known Chinese stocks, Alibaba (BABA) and Baidu (BIDU). The two are the approximate equivalent of Amazon (AMZN) and Google (GOOG), and are generally regarded as Chinese red-chip stocks—they're big, profitable, dominant in their sectors and a fair bellwether for the country's tech stocks.

BABA vs. BIDU Stock
But just a quick glance at how the two stocks are performing will reveal a distinct difference in how investors perceive the future of each company. Both stocks were hit hard by the mass exodus from Chinese stocks, but since the start of November, BABA has outshone BIDU by a huge margin. Here's a daily chart that shows the contrast of BABA vs. BIDU.
Part of BABA's appeal for investors has to do with fundamentals, of course. Alibaba has used its massive cash flow to make a ton of equity investments in Chinese companies. Just in the past few weeks, it upped its stake in a movie company, made a strategic investment in a Chinese used-car e-commerce site and scored $30.8 billion in total merchandise value for its latest Singles Day shopping extravaganza. The company has been making massive capital investments that have kept earnings down (also like Amazon of yesteryear), with estimates running at just 4% growth in the fiscal year that will end next March.
But analysts see Alibaba's earnings swelling by 30% in the next year, as the company's cloud services, entertainment generation and global expansion gain traction.
BABA is massively liquid, booked 65% revenue growth in its last full year and has the benefit of a strategic genius (Jack Ma) setting its course. (He's retiring but will still contribute on the Board of Directors.)
But all that is just numbers, and the thing that matters most to a growth investor is the trend of the company's stock, because that's the only solid evidence we have of how investors are regarding the stock. And as the chart of BABA vs. BIDU shows, at least since November began, there's been a clear preference for BABA.
Baidu's fundamentals are also solid, including 20% revenue growth in 2017. And analysts have forecast 28% earnings growth this year. But that earnings forecast drops to 10% in 2019 and the company's dominance in Chinese online search leaves much less room for expansion.
I used to think the Baidu should be regarded as a core holding for any investor interested in China. But I think Alibaba has supplanted that position, expanding relentlessly and executing with real skill. This round of BABA vs. BIDU goes to Alibaba, by a clear margin.
And if you want to know what other emerging market stocks I like right now, click here.
[author_ad]