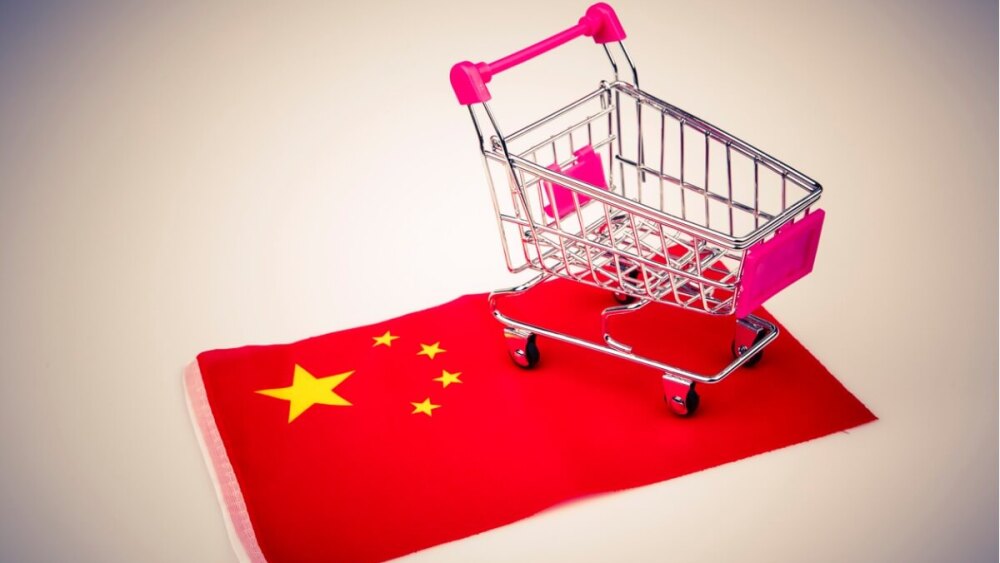 Buying Chinese stocks is always risky, but buying Chinese stocks during a trade war is definitely not for the faint of heart. Still, since risk and reward always walk hand in hand, there are also huge opportunities for investors with a high risk tolerance (and a handy set of selling rules). You just need to know which Chinese stocks to buy.
Take iQiyi (IQ), for instance. It's generally known as "the Netflix of China," which is a fair description for a subscription-based company that streams content like TV shows, movies, live events and original content. iQiyi has a market cap of $26 billion and just topped 60 million subscribers.
IQ is still a very young stock, but I recommended that subscribers to my Cabot Global Stocks Explorer buy it back on May 18, when the stock was trading a hair over 20.
I don't usually mess around with recent IPOs (IQ came public in late April), but IQ had something going for it that reduced the risk to an acceptable level. That something was the sponsorship of Baidu (BIDU), the dominant online search engine of China. Baidu spun iQiyi off and still owns about 70% of its stock. And for a subscription-based video business, having access to Baidu's 665 million monthly active users (MAU) is like a Golden Ticket to success.
[text_ad]
iQiyi stock subsequently ripped to a high of 46 on June 19 before pulling back to support at 30 as it built what looks like a cup-shaped correction. The stock has now climbed back to 37 and seems to have weathered the market correction in fine shape.
But while iQiyi had a reassuring sponsor in Baidu, some of the other recent Chinese IPOs aren't so lucky.
There has been a spate of IPOs by Chinese private education companies that are seeking to emulate the success of relative giants like TAL Education (TAL) and New Oriental Education (EDU), which have had years of excellent growth in their businesses and their stocks. Here's what the weekly chart of TAL looks like. It's a great-looking chart, and my subscribers made a ton of money on it before it ran out of gas (and a short-seller published a hit job on it).
But where TAL Education has a market cap of $22 billion and almost four million students in its extensive network of learning centers, and New Oriental Education sports a market cap of $15 billion and over 30 million students, these newly public companies are fairly puny.
Take OneSmart International Education Group (ONE), which came public in March at 11. The company's market cap is less than $2 billion and it has fewer than 77 thousand enrollees in its premium tutoring services. While analysts expect earnings to grow by 54% in fiscal 2018 (which ends in August), there are just 20 institutional investors on board. The chart for ONE is also ambiguous, with one big rally from 10.5 on May 18 to 16 on June 4, followed by a correction to below 12. Here's what the daily chart looks like.
The stock just picked up its 50-day moving average on June 7, and is sitting below both its 25- and 50-day moving averages.
There may be a huge opportunity in ONE, but neither the story nor the numbers nor the chart are tempting enough to make me want to take that bet.
The other two recent Chinese education stocks—Rise Education (REDU) and RYB Education (RYB)—are even smaller. REDU's market cap is $766 million and its focus on the after-school English and tutoring market for kids from ages 3 to 18 puts it in direct competition with its larger competitors.
RYB Education, with a market cap of $611 million, has a more intriguing story. Its focus is on early childhood play-and-learn programs that involve both children and their families. It's not a common approach in China, and there's something about the company that has analysts predicting 55% earnings growth in 2018 and 165% in 2019. RYB came public at 18.5 in September 2017, and traded in the high 20s with peaks over 30 until a disappointing earnings report on November 29 sank it back into the teens.
RYB built a nice base over the next six months, including two months of tight flat trading at 17 in April and May. The stock broke out to 23 in June, then got caught in the general market weakness late in the month and dipped to 19, but has shown some power in getting back above 22. Here's what the daily chart looks like.
RYB Education is still a tiny company and RYB is a very thinly traded stock, which will make for increased volatility. But if I wanted to put a small Chinese education company with a recent IPO on my watch list, I think this is the one I'd choose.
[author_ad]