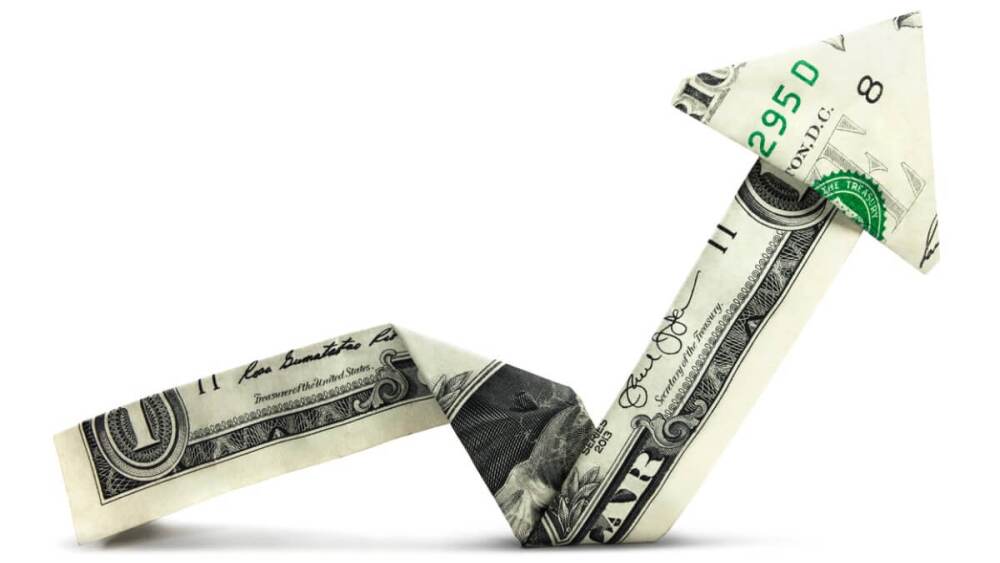 The overarching narrative of the bull market in 2023 has been the dominance of the mega-cap tech stocks. Companies like Nvidia (NVDA), Amazon (AMZN), Apple (AAPL), and Meta Platforms (META) have seen skyrocketing valuations and so much growth that they compelled a special rebalance of the Nasdaq to limit the impact of their excessive weighting.
But the rally is broadening out. And if we include stocks outside large-cap land, none of those names even make the top 10 list of the best-performing stocks of 2023 (NVDA is 13 on the list if we expand it to include mid-cap names and only 31 if small caps are included; more on that below).
[text_ad]
So, to give these overlooked high-flyers their due, we've screened for the five best-performing stocks so far this year with a mid-cap (+$2 billion) valuation or above.
The rationale for using that mid-cap cutoff is twofold. 1) Volatility: As you may know, small-cap stocks tend to be more volatile than their large-cap peers. By screening for larger companies, we can exclude more volatile issues that may have skyrocketed on speculation alone (even with our higher cutoff we did have one name like that sneak onto the list). 2) Liquidity: This goes hand in hand with volatility, but smaller-cap companies with low liquidity present a practical problem for investors. Namely, how do you build an adequately sized position if shares simply don't change hands?
The answer to that rhetorical question is that you need to gradually average into those thinly traded names, sometimes over periods of days or weeks. This can be onerous as it takes special handling, but more importantly, it's also more difficult to trade out of those positions, so it requires a high level of confidence in the underlying name.
So, with those caveats in mind, these are the five best-performing stocks of 2023 with mid-cap valuations (or higher).
The 5 Best-Performing Stocks of 2023
Carvana (CVNA)
Market cap: $8.2 billion
YTD return: 832%
1-year return: -7%
Carvana, the auto seller that operates car vending machines, is not only the aforementioned speculative name that made the list, it's in the pole position having returned more than 800% in 2023. It's also down 7% in the last year. The company saw shares crater in the second half of 2022 on the heels of an oversized debt burden and fears of a potential bankruptcy.
Shares rebounded to start 2023 on progress with debt holders, namely large capital restructuring that could allow the company to stay afloat. But what's really prompted the outperformance is the (unfortunate) return of the meme stock frenzy. Carvana, with more than 50% short interest (number of shares outstanding borrowed to sell short), became the latest short squeeze candidate among the extremely online investing crowd.
Although it's the best-performing stock in 2023, we all saw how this played out for AMC and GameStop, and shares are probably best avoided due to the speculative nature of the run.
MoonLake Immunotherapeutics (MLTX)
Market cap: $3.4 billion
YTD return: 433%
1-year return: 958%
MoonLake is a Swiss biopharmaceutical company developing treatments for skin and joint issues and recently reported positive Phase II results for sonelokimab to treat moderate to severe plaque psoriasis with possible avenues into psoriatic arthritis, ankylosing spondylitis(r-axSpA) and hidradenitis suppurativa.
The company's "Nanobodies" treatments are antibody-derived therapeutics that promise greater ease of manufacturing and more precise targeting of immunological disorders.
In the company's most recent Q1 report, they indicated that they have adequate cash to continue funding research through the end of 2024. This is long enough to get a full read-out of the Phase II trial data, and likely to begin Phase III. Per CFO Matthias Bodenstedt, "This robust cash position also covers our other mid-stage PsA clinical readout, as well as the ongoing preparations for our Phase 3 programs, and thereby gives us a lot of financial flexibility and optionality. We have a unique asset in sonelokimab, which we expect to soon be Phase 3 ready in three multi-billion dollar indications."
Like all research-first biotechs, this stock's ongoing performance will be tied to progress with the FDA.
Riot Platforms (RIOT)
Market cap: $2.8 billion
YTD return: 364%
1-year return: 92%
Riot is a Bitcoin mining and digital infrastructure company focused on a vertically integrated strategy. The company has data center hosting operations in central Texas, Bitcoin mining operations in central Texas, and electrical switchgear engineering and fabrication operations in Denver, Colorado.
Performance of the stock is highly levered to performance of the Bitcoin that Riot Platforms derives from mining activity. Shares bottomed at the end of 2022 (with Bitcoin) before running to start 2023 and reaching new 52-week highs (like Bitcoin).
The company also took advantage of the sweltering heat in Texas in July to engage in a little power cost arbitrage as it voluntarily suspended up to 90% of its mining activities on certain days during peak demand, "temporarily forgoing revenue from its Bitcoin mining operations and instead providing energy resources to ERCOT" per their latest unaudited production update. The company reports earnings this Wednesday, August 9.
Given the high correlation to the price of Bitcoin, investors are likely better served investing in the underlying asset directly and avoiding any complications from Riot's own operational performance.
Symbotic Inc. (SYM)
Market cap: $29.9 billion
YTD return: 358%
1-year return: 229%
Symbotic, an AI-powered robotic and software platform company with a focus on the supply chain, is using high-density storage and machine learning to improve warehouses for retail, wholesale and food and beverage companies.
The company recently launched "GreenBox," a joint venture with SoftBank that they see addressing a $500 billion opportunity in warehouse-as-a-service. In announcing the venture, they highlighted that they'd already secured a new customer contract worth $7.5 billion.
The company is not yet profitable but is targeting breakeven adjusted EBITDA when they report Q4 later this year.
IonQ Inc. (IONQ)
Market cap: $3.1 billion
YTD return: 349%
1-year return: 150%
IonQ, Inc. is a quantum computing company whose current generation quantum computer, IonQ Forte, boasts an industry-leading 29 algorithmic qubits.
IonQ is the only company with its quantum systems available through the cloud on Amazon Braket, Microsoft Azure and Google Cloud, as well as through direct API access.
The company is not yet profitable and will report earnings this Thursday, August 10. Analysts don't expect the company to turn a profit through 2024, although sales are estimated to grow at triple-digit rates next year.
Unlike the top three stocks on the list, which are highly levered to elements outside their control (meme status, FDA approval, Bitcoin), IonQ is in the early stages of a still-nascent industry with a high barrier to entry.
Investors may want to wait for earnings to pass, but shares are in a solid uptrend and could be a good speculative buy for aggressive investors.
There you have it, the best-performing stocks of 2023. While I don't like the top three entries on the list, Symbotic and IonQ both look like high-potential stocks that could be early in both their respective bull runs and their industries.
[author_ad]