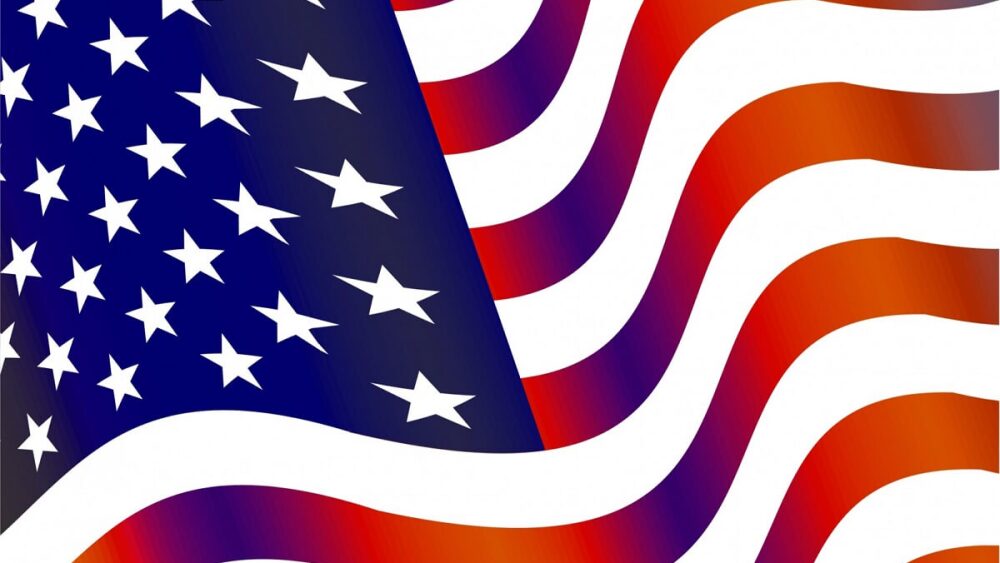 There are several Key Demographic Trends that I believe will provide the next great investing profits. And today, I want to focus on how to profit from immigration—that is, the investing opportunities that have emerged from the influx of immigrants into the U.S.
Without getting embroiled in the pros vs. cons of immigration, it makes sense to look at it from a business point of view. Immigration is a fact of life. The media primarily focuses on the human interest as well as the economics of immigration, but the reporters rarely address the overlying statistics of the immigration trend and what effect immigration has on the business climate over time.
[text_ad]
Let's start with a few statistics:

International migration reached 281 million in 2020, up from 243 million in 2015, despite migration drags caused by the pandemic.
The U.S. immigrant population increased from 10 million (5% of the population) in 1970 to 51 million (13.7%) in 2020, while the native-born population growth continues to slow. Three states, in fact, experienced population declines last decade, the highest number since the 1980s.
Roughly one in five Americans is a first- or second-generation immigrant.
And no surprise, but you can see by the chart below that the immigration trend has steadily increased since the mid-1800s.
But what may be surprising to you are these stats:

Among startup companies that were valued at more than $1 billion in 2016, half were founded by immigrants.
Among Fortune 500 companies, 40% were founded by immigrants or their children.
Just take a look at the following graph, which depicts the applications for H-1B visas—those filed by professionals with higher education and specialized knowledge who want to come to the U.S.
As you can see, more than 30% of those applicants are very educated folks who will earn north of $100,000 per year—and those professionals are highly skilled contributors to our growing economy.
Immigrants, specifically, are driving investment opportunities in three fields:
1. Higher education institutions. As the following chart depicts, the education level for immigrants is rapidly increasing, providing rising enrollment for colleges and universities, as well as for-profit private education providers.
2. Housing. According to NewAmericanEconomy.com, immigrants have added $3.7 trillion to U.S. housing wealth, boosting the home building, home resales, and rental markets.
3. Technology
a. Immigrants make up 17% of the U.S. workforce
b. File one-third of the patents
c. Account for more than one-third of U.S. workers with a PhD in one of the STEM subjects of science, technology, engineering, and math.
d. One study found, "more than half of the high-skilled technology workers and entrepreneurs in Silicon Valley are foreign born."
Sounds to me that we have some incredible opportunities to profit from immigration. With that in mind, I searched for companies in each of these three niches (for-profit education stocks, housing stocks, technology stocks), looking for fundamentally sound businesses, with catalysts that could move their stocks. I found about 25 companies that looked interesting, and from there, I winnowed the list down to the top two that showed growing sales and profits, minimal debt, and market leadership in their fields.

2 Stocks to Profit from Immigration
First, hailing from the housing sector, is Mid-America Apartment Communities, Inc. (MAA).
MAA has ownership interest in 101,229 apartment units, including communities currently in development, across 16 states and the District of Columbia. It focuses on the ownership, management, acquisition, development and redevelopment of quality apartment communities in the Southeast, Southwest, and Mid-Atlantic regions of the United States. The company is well-diversified across more than 30 markets in the Sunbelt, and offers substantial economies of scale due to its size. For its recent quarter, revenues rose to $521 million, up 15% from a year ago. Since the pandemic-induced February-March 2020 market crash, the stock has more than doubled even as it's been knocked back considerably from its December 2021 highs along with most stocks.
Our second recommendation, from the tech realm, is FormFactor, Inc. (FORM). FormFactor manufactures probe cards, analytical probes, probe stations, integrated measurement systems, and thermal sub-systems, and sells its products in the United States, Taiwan, South Korea, China, Japan, Europe, the Asia-Pacific and internationally. FormFactor is expected to see 20% annual growth over the next five years. The stock has surged over 40% so far this year on the heels of a rally in technology stocks (and after FORM itself lost 50% in 2022).
The stock continues to carry a consensus buy rating from covering analysts with an average price target of 34, but possible near-term overbought conditions warrant monitoring this stock for signs of consolidation.
These two "immigration stocks" look attractive from a fundamental and demographic standpoint, although both would benefit from some technical momentum. As always, please make sure they fit your personal investment strategies and goals before jumping in. But they're prime examples of how to profit from immigration.
[author_ad]
*This post has been updated from an original version, published in 2019.