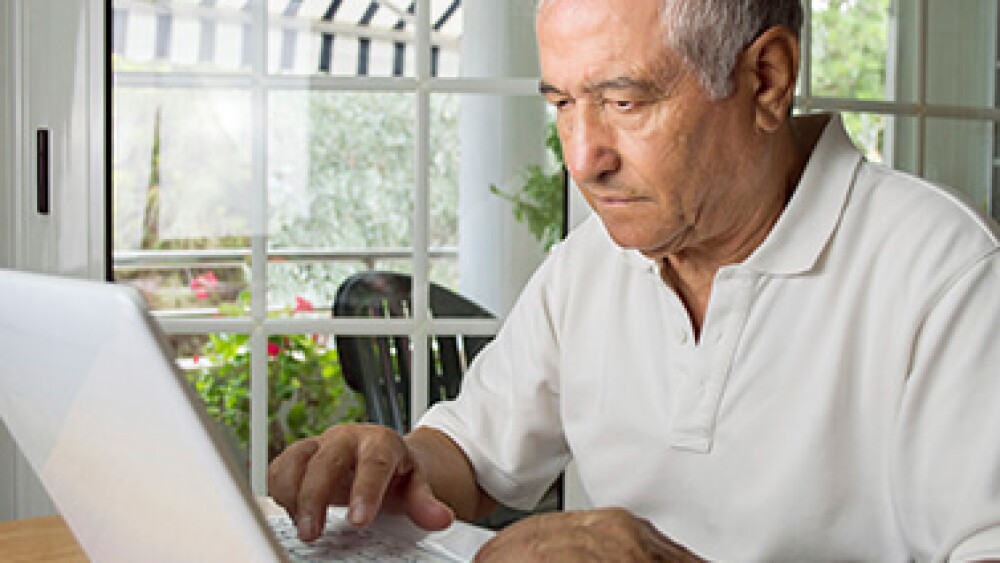 The Aging of the Population is a Key Demographic Trend to Watch - and Profit From
I've been considering recently how to profit from Key Demographic Trends, including aging of the population, millennials, immigration, environmental, sustainable and governance (ESG) investing, and technology.
I believe that these five trends will dramatically change the face of our nation and offer tremendous investment opportunities in the next few years. Almost no segment of our lives, from how we work and retire to where and how we live, will be untouched by these changes. I plan to further investigate these trends in my upcoming Wall Street's Best Investments issues, providing a selection of investing ideas—starting with the potential to profit from the aging of the population.
[text_ad]
We Have Never Been Older!
Here are some interesting facts about the graying of not just America, but the world:
1. By 2040, the number of people older than 65 is expected to increase to 21.7% of the U.S. population, up from 14.9% in 2015.
2. The median age of the worldwide population will rise in many countries globally as fertility rates—the average number of children born per woman—decline and longevity increases, just as the massive generation born after World War II retires. The exact impact of covid on these trends is unknown as it threatens longevity but may also cause a further decline in birth rates according some studies.
3. Between 2015 and 2030, the global population aged 65 and older is projected to expand by more than 60% compared to working age population growth of 14%.
4. For the first time in human history, people aged 65 and over will outnumber children under age five.
Another shift that will provide investing potential is the urbanization of the older generation.

Between 2000 and 2015, the aged 60+ population increased by 68% in urban areas versus 25% in rural areas, globally.
The 60+ population living in cities increased from 51% in 2000 to 58% in 2015, and the 80+ population living in urban areas increased from 56% to 63% over that timeframe.
All this—plus the fact that more than 70% of our country's disposable income is controlled by folks 65 and older, who collectively spend around $4 trillion per year—will result in some exciting prospects for investors in the coming years.

My research pointed to several sectors that will grow due to the aging of America, including:

Senior Living Facilities
At-Home Health Care
Convenience Products
Drugs
Medical Devices
Urban Transportation
Wealth Management
Investments with Yields
In searching through these sectors, I found three stocks that I think fit the bill to profit from this aging of the population trend.

3 Stocks for the Aging of the Population
Healthpeak Properties Inc. (PEAK: formerly HCP Inc.) is a Real Estate Investment Trust specializing in life science, medical office and senior housing. 23,350 professionally senior housing and nursing care communities with 25 or more beds in the U.S. The market value of the industry is approximately $469.2 billion and it has more than doubled in the last decade.
Healthpeak has one of the largest and most diversified portfolios in the senior housing REIT space and pays an annual dividend yield of 3.5%.
Smith & Nephew plc (SNN) is all about joints. The company's products include sports medicine joint repair surgical products; arthroscopic-enabling technologies for healthcare providers; trauma and extremities devices—both internal and external devices; and advanced wound care products. Orthopedics are a $36.1 billion global market, expanding as the world ages.
SNN sells its products in more than 100 countries. The shares trade at a P/E of 26 and have a current annual dividend yield of 2.3%.
Sun Communities, Inc. (SUI) is also a REIT that operates 464 manufactured home, RV and hybrid communities (as well as 120 marina sites) comprising over 155,000 developed sites (and an additional 45,000 marina wet slips and dry storage spaces) in 31 states and Ontario, Canada. The company beat analysts' earnings estimates by a whopping $0.99 last quarter and is expected to grow by 34.9% this year. It pays an annual dividend yield of 1.6%.
As always, these ideas should be just the beginning of your research. Check them out and see if any or all may fit into your investment strategy, and then enjoy at least one facet of growing older!
How are the changing U.S. demographics influencing your investment decisions?
[author_ad]
*This post has been updated from an original version.