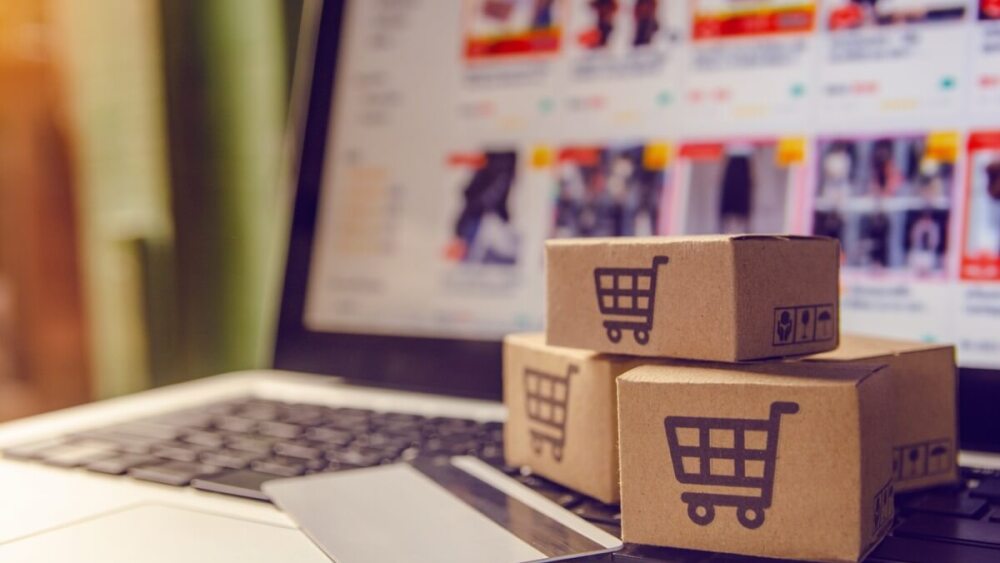 Some retailers have actually benefitted from the coronavirus lockdown. And these retail stocks are soaring as a result.
In what came as a shock to many, U.S. retail sales just had their biggest jump in history despite the recent economic shutdown. And while it may seem counterintuitive, certain retail firms had some of their best sales of the past year during the pandemic. Here, we'll examine the retailers - and the retail stocks - that will likely continue outperforming in the months ahead.
After a disastrous April, retail sales in the U.S. rose 18% in May, with total sales (and sales excluding autos) hitting records. Food, garden equipment and general merchandise were among the biggest gainers, but other segments of retail also did well—especially e-commerce. Further underscoring the sales rebound was a sizable increase in job gains for May, as the unemployment rate declined to 13% while nonfarm payrolls rose 2.5 million.
Source: U.S. Census Bureau
As more and more states reopen their economies, economists expect retail sales to continue expanding. With this in mind, it's important that investors focus on companies that have already exhibited strong sales and earnings gains during the shutdown, since the relative strength and forward momentum these firms displayed will likely carry over into the coming months.
[text_ad]
One of the big winners during the lockdown phase was Walmart (WMT), whose e-commerce and store sales grew immensely during the first quarter as customers bought everything from food items to toys to bicycles during the pandemic. The firm's same-store sales rose 10% in Q1, but online sales increased by an impressive 74%, as reflected in the following graph.
Source: CNBC
The massive expansion in e-commerce sales for America's largest brick-and-mortar retailer provides an important clue as to the future of retail sales. Indeed, a recent Deloitte report (whose data doesn't include May's numbers) revealed that e-commerce growth as of May 1 increased nearly 70%—exceeding 40% of total U.S. retail sales.
Experts further predict the pandemic has acclimated consumers to the idea of online shopping, a trend that's projected to continue well beyond the U.S. economy's complete reopening. With this in mind, let's take a closer look at some of the companies that should benefit from this trend.

4 Retail Stocks to Consider
Retail Stock #1: Amazon.com (AMZN)
Amazon.com is the name that perhaps first comes to mind when most people think online shopping, and for good reason: Amazon is the largest e-commerce retailer by online revenue, surpassing even Walmart as the largest retailer in the world last year. Just when it looks like the firm has saturated all the most important retail channels, it keeps finding new ways to grow. It generated $280 billion in sales last year, and analysts anticipate $346 billion in revenue (+24%) for 2020, thanks largely to the massive increase in online sales related to the pandemic. It also continues to expand into new areas, including healthcare, and the growth trend is expected to continue for the next several years. Needless to say, AMZN stock should be a staple of any long-term growth investor's portfolio.
Retail Stock #2: Big Lots (BIG)
E-commerce stocks aren't the only ones making bank in today's post-COVID economy. In what came as a surprise to many, a few brick-and-mortar retailers actually outperformed during the shutdown, as well. Among them was Big Lots (BIG), which kept all its stores open during the pandemic and reported strong online business (+45%) and higher comparable-store sales in April.
The closeout consumer goods retailer also said comparable-store sales were "up strongly" in the current quarter and have exceeded the firm's expectations through mid-June; it also saw its biggest e-commerce volume ever in Q1. Management attributed recent growth to increased demand for home furnishings during the lockdowns, though it warned that sales will likely slow this summer. But analysts anticipate more growth in furniture and online sales (the firm recently partnered with Instacart to provide same-day delivery from nearly 1,400 stores in 47 states), and 13% revenue growth is expected in Q2. As an off-price retailer in a rebounding economy, we think Big Lots still has room to grow.
Retail Stock #3: Carvana (CVNA)
When most people think of retailers, they don't typically think of automobiles. But Carvana (CVNA), the nation's fastest-growing auto retailer and the leading e-commerce platform for buying and selling used cars, is among the retailers that drastically outperformed during the shutdown. Although its sales fell around 30% in early April, it rebounded to around 25% growth (year over year) by April's end due to the pandemic. Millennials in particular are drawn to the firm's unique online car sales platform, and analysts estimate 29% revenue growth this year and 45% top-line growth in 2021. Carvana's growth prospects make it a worthwhile consideration for longer-term-oriented investors.
Retail Stock #4: Lowe's (LOW)
Millions of Americans experienced cabin fever during the shutdown, and with the extra time on their hands, many turned to home improvement projects and gardening. Lowe's (LOW) experienced strong sales growth in the first quarter, with total company comparable sales growing 11% and online sales increasing an incredible 80%! The pandemic also resulted in increased demand for COVID-related products, such as cleaning supplies and appliances like refrigerators and freezers. Now that the economy is reopening, the company should see increased sales for building supplies, as well as home consumer-related products. Earnings are estimated to increase 17% this year from a year ago, while revenue is expected to rise 6%. All told, there appears to be growth potential ahead for LOW.
The companies discussed here are among the top performers in the retail sector and should be able to benefit from additional improvements in U.S. economic conditions. With a new bull market now underway, investors should expect that retail stocks—particularly those with a solid e-commerce business—will continue to show relative strength and forward momentum in the months to come.
If you want the best-performing growth stocks right now, I highly recommend subscribing to our Cabot Top Ten Trader advisory, where every week chief analyst Mike Cintolo provides you with some of the market's strongest growth stocks from both a technical and fundamental perspective.
To learn more, click here.
[author_ad]