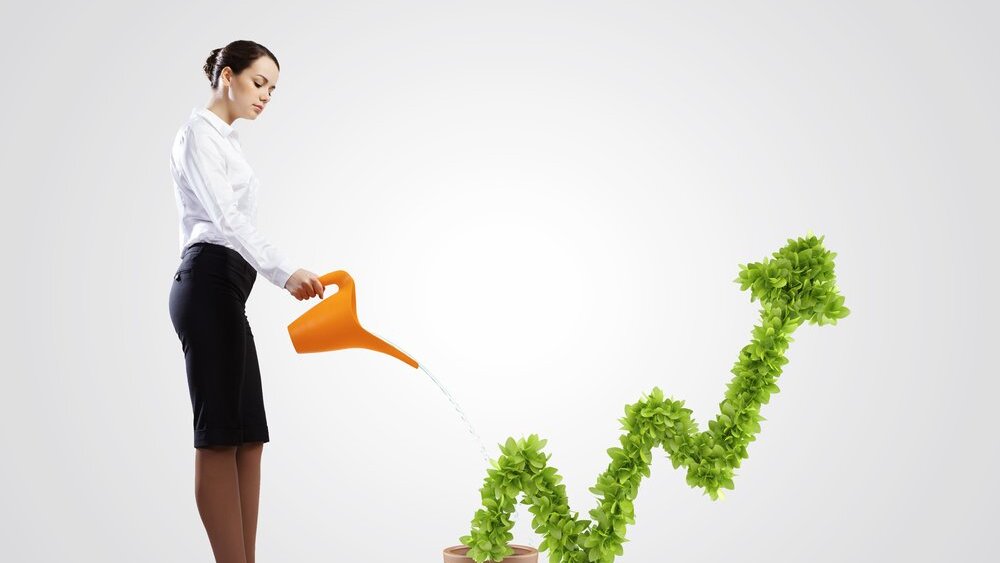 The "boys' club" perception of finance, and Wall Street in particular, is both prevalent and not entirely inaccurate. As of the end of 2021, only 8% of Fortune 500 companies were helmed by a woman. But that number fails to reflect broader business trends. In fact, 40% of companies in the U.S. are women-run businesses, and diversity and inclusion on corporate boards are both gradually improving. With continued emphasis on ESG investing it's likely that these trends will only continue.
We have a long way to go to, but because of the efforts of the women and men who supported equal rights for women, we have "come a long way, baby," as the old Virginia Slims cigarette commercial of the 1960s use to say.
[text_ad]
Women-Run Businesses Trend is Improving
How long a way? Here's some of the progress women in business have made:

2021 saw the record number of women running Fortune 500 companies, including (for the first time) two minority women.
Of the new appointments in the Fortune 500 in 2020, 47% were women. The boards of Fortune 500 companies are expected to achieve gender parity among the incoming class of directors by 2023 (although that number did take a small step back in 2021).
Of that 47%, 10% are minority women.
Every company in the S&P 500 index has at least one female board member.
On the boards of directors of all Fortune 500 companies, 22.5% have at least one woman member, and 37% have a female CEO.
According to Fortune, women of color employ 2.4 million people and generate $422.5 billion in revenue (23% of total women-owned businesses' revenue of $1.4 trillion)
40% of U.S. businesses are women-owned.
Women are starting over 1,800 new businesses every day.
California was the first U.S. state to require companies that are publicly held to have at least one woman on their board.
Goldman Sachs will no longer accept companies to go public in the U.S. or Europe "unless there's at least one diverse board candidate, with a focus on women."
This research led me to think about the growing number of publicly-held companies that were started by women, and I decided to take a look to see which are the best public women-run businesses – the ones that met my criteria for investment.
It was interesting research, and I learned a few things I didn't know. For example, did you know that Cisco Systems (CSCO) was co-founded by a woman? Also, my list included 10 biotech/healthcare companies started by women, as well as three very large financial firms, a solar power company, and a cloud-based software firm—industries that, traditionally, we may not think about as the typical "women" businesses.
Now, to be clear—whether a company was founded by or is run by a woman is not one of my investing parameters. It was just a fun way for me to investigate some companies that otherwise might not come to mind.
I sorted through 20+ companies, ran my models, and actually found eight public companies run by women that looked very interesting. From those, I winnowed the list down to my Top 5. Here they are:
Top 5 Public Women-Run Businesses
Astria Therapeutics (ATXS: formerly Catabasis Pharmaceuticals, Inc.): A clinical-stage biopharma company with drugs in development for muscular dystrophy and cystic fibrosis as well as a number of immunological diseases.
iRobot Corporation (IRBT): This maker of robotic vacuum cleaners, mopping, and lawn mowers (a big thank you from dog owners like me!) was co-founded by Helen Greiner (who has since been named as the CEO and chairperson of Tertill Corp., a robotic gardening company) and boasts a diverse and inclusive board of directors. The company is forecast to grow sales at an annual rate of 18% over the next five years.
Sunrun Inc. (RUN): RUN is a solar energy systems manufacturer, and while COVID-19 slowed down the industry the last few years, Sunrun increased Networked Solar Energy Capacity by 627 megawatts in 2021. Plus, the company received a perfect score of 100 on the Human Rights Campaign Foundation's 2022 Corporate Equality Index (CEI) due to their ongoing equality initiatives. And although Sunrun is already the market leader, only 4% of U.S. addressable residences have solar so far, meaning there's a long runway for growth.
The Hershey Co. (HSY): One of the largest chocolate companies in the world, The Hershey Company (or Hershey's as it's colloquially known) is likely a familiar name to everyone reading this. Helmed by CEO Michele Buck (since 2017), Hershey's is expected to grow revenues at 10% annually over the next five years and has thrived even in the current market environment (up 15% YTD). Given its defensive nature, expect HSY to continue to outperform the broader market even (perhaps especially) if we enter a recession.
Myovant Sciences Ltd. (MYOV): This clinical biopharma focuses on women's health and endocrine diseases. The shares got a lift last year due to the FDA acceptance of its drug application for relugolix combination, to treat uterine fibroids. And earlier this year the European Medicines Agency approved relugolix to treat prostate cancer, a leading cause of death of men worldwide. Of course, any biotech stock is speculative, but this company actually has approved drugs. I expect a lot more to come.
Just some food for thought, if you're looking for women-run businesses that are public. As always, make sure before you buy that these companies suit your investing strategy and style.
Which women-run businesses do you have in your portfolio, and do you use it as one of your investing parameters?
[author_ad]
*This post was first published in 2020 and is periodically updated to reflect current market conditions.