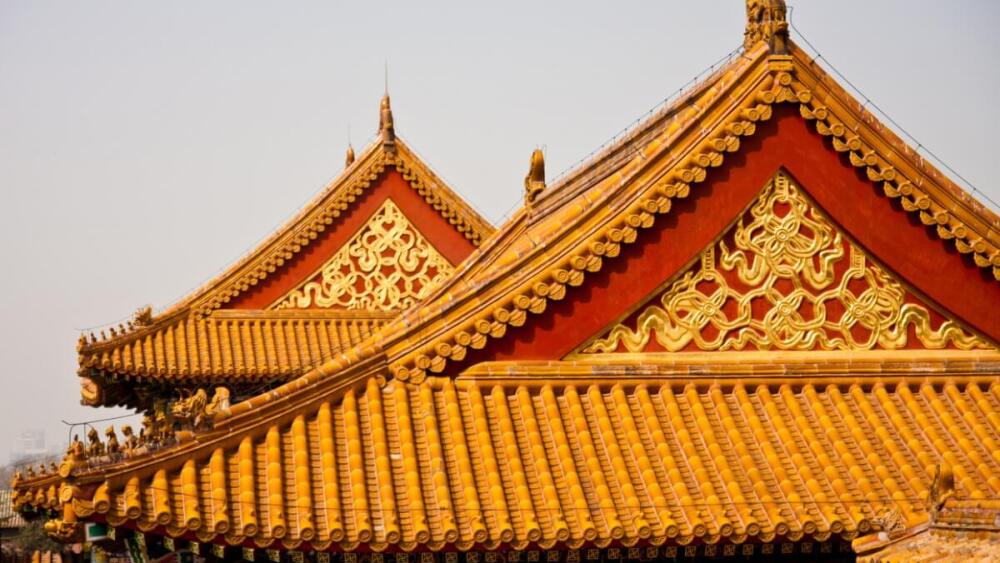 Marijuana stocks may seem like a fringe, highly speculative sector too fraught with risk to invest in right now. But 14 years ago, so were Chinese stocks.
Way back in September 2003, when we launched a new service focused on the investing opportunities in China, a long-time subscriber commented, "But China is a Communist country, and I'll never invest in a Communist country."
He wasn't the only one. We heard that sentiment and others from many investors over the years.
"You can't trust the Chinese government or the media."
"These Chinese companies are too small and unproven."
"The whole thing is just too risky."
[text_ad use_post='137724']
Yet here we are, 14 years later. That young service has evolved into Cabot Global Stocks Explorer (formerly Cabot Emerging Markets Investor), which now covers smaller emerging markets as well as China. And not only is the Chinese economy booming, with GDP up 6.9% in the second quarter, but Chinese stocks continue to beat the pants off U.S. stocks.
For example, Alibaba (BABA), which came public in 2014, grew revenues by 47% in the fiscal year that ended in March, while Amazon (AMZN), its U.S. counterpart, has seen growth slow to 25%.
BABA stock is up 75% this year, while AMZN is up just 32%.
Here's a chart.
And then there's TAL Education Group (TAL), one of the leading for-profit education companies in China, with 507 learning centers in 30 cities.
TAL saw revenues grow 65% in the second quarter, to $323 million, and the stock is up 126% since the start of the year.
Or how about China Lodging (HTHT), a somewhat more conservative stock? China Lodging is the largest hotel operator in China, with 3,541 rooms, yet it still has less than 4% of the total Chinese hotel market. That's enormous growth potential. The company grew revenues at a 4% rate in the second quarter, but earnings were up 74%!
As for the stock, it's up 88% this year, and up 162% since it was added to the Cabot Global Stocks Explorer portfolio back in March 2016.

Conclusion:

All those investors who refused to invest in Chinese stocks—because the country was/is Communist, because the government and/or media couldn't be trusted, because the companies were too small or because the risk was just too high—have missed some big profits!
But I'm not writing about Chinese stocks to entice you to subscribe to Cabot Global Stocks Explorer—though if you'd like a look, you should click here.
No, I'm writing about Chinese stocks because I see a parallel with the fast-evolving marijuana industry.

How Marijuana is Like Communism
Just as there were plenty of (perceived) reasons not to invest in China 13 years ago, there are plenty of (perceived) reasons not to invest in marijuana today.
"It's still illegal in many places, and still illegal under U.S. federal law."
"It's morally wrong."
"The companies involved are too small and unproven."
"The risk is just too high."
Yet there is a growing trend toward legalization, not only in the U.S. but also in other countries. Canada has a national medical marijuana program, and there are already three major publicly traded growers serving the Canadian market. Uruguay recently legalized marijuana for recreational use. And Mexico's ex-president Vicente Fox has been speaking out in favor of decriminalizing the drug.
Conclusion:
The trend toward increasing legalization of marijuana usage is very clear, and because this is a mass-market product, there will be some very big winners among the companies that are working to serve these emerging markets.

105 Publicly Traded Marijuana Stocks
I've been researching this emerging industry with increasing interest in recent months. I've identified 105 publicly traded marijuana stocks, in both the U.S. and Canada. And I'm currently working on a report, which will be published later this month, that will identify my 10 favorite marijuana stocks.
To be sure, there is still a lot of risk in the sector for the unprepared.
More than 70 of these stocks trade for less than a dollar, territory where risk is extremely high. Institutions seldom go there.
More than half of these companies have little or no revenue; they're just ideas, hoping that the investment markets will shower them with capital they can use.
And only seven of these companies trade for more than $10 per share, the level that is usually my cutoff.
But I've looked at them all, because the trends are so strong in this industry—yet the trend is still so young—that every one of them has the potential to be a big winner!

All Kinds of Marijuana Companies
What kinds of companies am I talking about?
There are growers, naturally, mainly concentrated in Canada where national commerce of the drug has been legalized for medical purposes.
There are pharmaceutical companies working to develop drugs that treat a wide variety of conditions, from arthritis to fibromyalgia to epilepsy.
There are vaping companies.
There's an old smokeless tobacco company that's been buying up companies in the industry.
There are companies that sell growing systems: greenhouses, hydroponics, artificial lights and more.
There are companies focused on security, from locking systems to cash transport systems to digital information safety.
There are companies focused on providing the real estate used by the industry; getting around the federal disapproval can take creativity.
There's a company researching industrial uses for hemp.
There's a company working to corner the market in the media coverage of the industry.
There's even a company making CBD-infused soft chews for dogs!
In short, there's a slew of opportunities in the marijuana industry, and my mission is to identify the 10 most promising marijuana stocks, amass all my evidence in a Special Report, and then send it to you.
If that sounds like something you'd like to read, I can guarantee you first notice of this report's publication if you simply let me know the email address where you'd like to receive the notice.
Click here to to receive my invitation.
[author_ad]