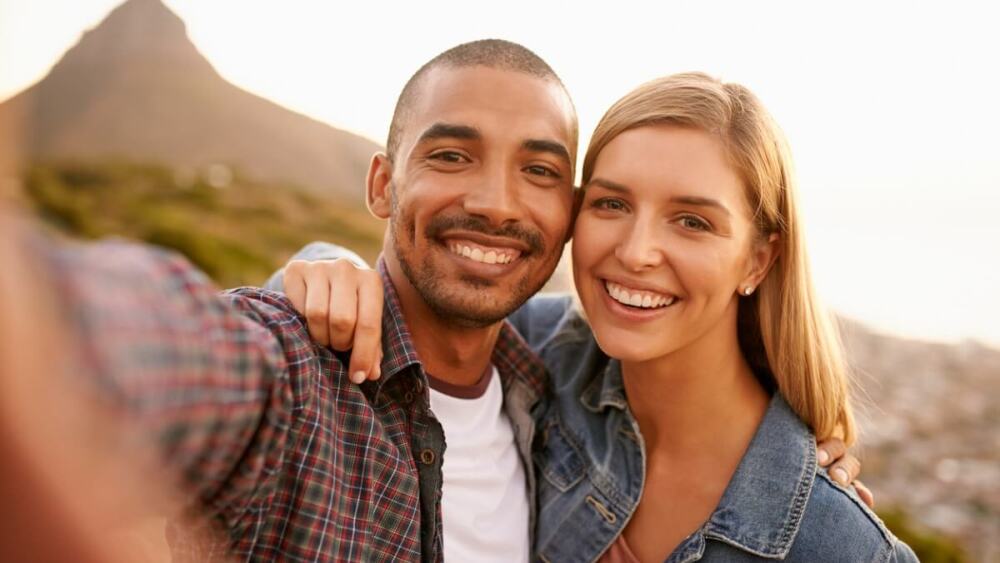 Social media is taking over the world. And social media stocks are benefitting.
Social media has never been more prominent. The former president of the United States famously used Twitter as a daily megaphone for all his latest thoughts, for better or worse depending on which end of the political spectrum you fall. Facebook is richer and more polarizing than ever. "The Social Dilemma," a critically acclaimed documentary about the nefarious intentions of the big social media companies, was one of the most-watched movies on Netflix last year. So it's no wonder that social media stocks are faring well.
But did you know just how well they're doing this year?
The Global X Social Media ETF (SOCL), whose holdings include the top social media stocks from around the world (namely in the U.S. and China), is up 31% in the last year, better than the 27.5% run-up in the tech-heavy Nasdaq. Going back even further, SOCL is up 101% in the last two years, versus a 91% jump in the Nasdaq. So this is not a new phenomenon.
Expect it to continue that way in the coming years as social media continues to take over the world – again, for better or worse.
Here are three social media stocks that have impressed the most so far in 2021:
[text_ad]

Social Media Stock #1: Snap Inc. (SNAP)
2021 Gains: 52%
Remember Snap Inc.? It's the company that owns Snapchat, the app that allows you to show photos and videos that "disappear" after a short period of time. SNAP stock came public to much fanfare in February 2017 before completely melting down in the wake of this overhyped IPO, falling from 27 to 11 a share in its first six months of trading. Now, SNAP has put its IPO closing-day price well in the rearview mirror, reaching as high as 78 last month (it currently trades at 76).
With accelerating sales growth (+46% last year, +67% expected in 2021) and improvement on the bottom line, Snap Inc. finally looks stable. And the chart is encouraging, despite plenty of ups and downs…
Social Media Stock #2: Facebook (PINS)
2021 Gains: 39%
Mark Zuckerberg's company has been a lightning rod in recent years, and for a while that but a damper on its stock performance; from mid-2018 to mid-2020, FB shares went basically nowhere. Now, they're back with a vengeance, up in nearly a straight line since March. Why the bounce-back? For one, with the presidential election over, Facebook is no longer getting flak for allowing misinformation campaigns to have free reign on its site. But the more important factor is the growth: sales are expected to rise 38% this year, while earnings per share are on track for 40% growth, according to analyst estimates. That top-line growth would be its best year-over-year improvement since 2017.
As a result, Facebook stock is the most attractive it's been in years; I'd buy on dips of a few points, which have been few and far between of late.
Social Media Stock #3: Twitter (TWTR)
2021 Gains: 20%
Like Snap Inc., Twitter got off to a rocky start when it came public in late 2013. Four years after its market debut, TWTR was still trading at roughly half of its IPO price. There have been plenty of ups and downs since, but revenues have stabilized the last couple years and the company has finally turned profitable. After a down 2020, strong top-line growth (36%) is expected to return this year, investors are looking forward, and TWTR stock is having a good year, despite topping out in February like most tech stocks. Trading right in the middle of a two-month range between 62 and 71, Twitter stock looks buyable here, and a break above 71 would be quite bullish.
In sum: If you believe message of the "The Social Dilemma" (I've watched it, and I do), social media may have changed social behaviors for the worse. But at least social media stocks could make you rich. And right now, these three stocks are the best candidates.
Do you own any social media stocks in your portfolio? Tell us about them in the comments below!
[author_ad]
*This post has been updated from an original version, published in 2020.