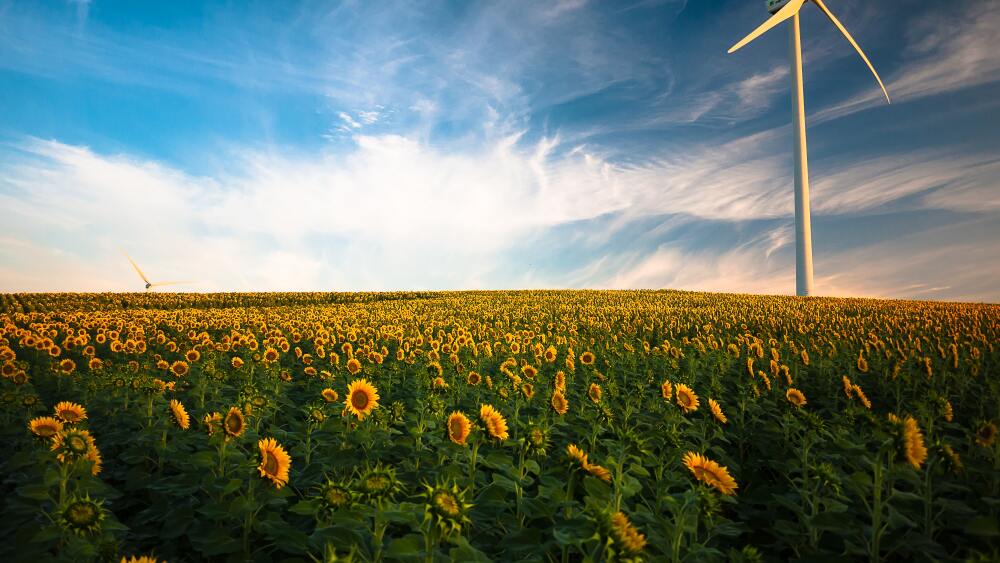 Nuclear power is undergoing a worldwide renaissance, which makes this nuclear energy stock one of the best renewable energy stocks to buy now.
One reason is the political and cost risk of fossil fuels: Europe's skyrocketing energy costs are a direct result of Russia cutting off its sizeable exports to the E.U. They need to be energy independent. In China, the reason behind the rise in nuclear energy demand is driven by the effects of coal pollution. Air pollution there is believed to have slashed winter crop production by as much as 20%, according to a recent scientific study. In the U.S., the embrace of nuclear power again is mainly attributable to its primary characteristic: it's a carbon-free power source that can most reliably deliver electricity continuously. If you recognize climate change is a serious problem that needs to be addressed, nuclear and renewable energy stocks probably need to be a part of the solution for last least the next few decades.
[text_ad]
Constellation Energy: A Strong Renewable Energy Stock
That's why the recent climate bill – the Inflation Reduction Act – boosted tax incentives for the generation of electricity from nuclear. Today, 93 reactors provide about 20% of the energy of the U.S. The immediate impact of the bill is to preserve the production of power from those plants. A production tax credit of up to $15 per megawatt hour through 2032 has provided a sudden boost to producers of nuclear power. My favorite in the space is Constellation Energy (CEG). Constellation is the largest producer of carbon-free energy in the U.S. and the lowest overall greenhouse gas emitter among utilities. This renewable energy stock provides 10% of total U.S. electricity output, operating in 47 states and Canada. It has 32,400 owned megawatts (MW) of generating assets. About 65% – or 20,899 MW – is nuclear, 8,819 MW is natural gas and oil, and the balance, 2,682 MW, is solar, hydroelectric and wind. Constellation provides energy in competitive energy markets, meaning it's helped tremendously by the enlarged tax credits.
But what I like about the company is it's not "just" a traditional utility. Constellation also has the tailwinds of being able to sell clean energy and related products to large corporate users that want to reduce their carbon footprint. For instance, Constellation recently partnered with Microsoft (MSFT) in a deal in which Microsoft will buy energy from Constellation over the next five years and, more importantly, jointly develop an energy sourcing matching system to better inform corporate customers where their energy is produced and to help model their carbon footprint. Most zero-carbon energy is bought today using certificates or annual credits as offsets, without consideration to when and how the energy used was generated. The Constellation-Microsoft system will provide detailed mapping for real-time carbon mapping, which should provide superior carbon reduction by providing companies with more accurate one-to-one matching of power usage and generation.
Another promising innovation is green hydrogen. Green hydrogen is hydrogen made from carbon-free power (right now, fossil fuels are mostly used to make hydrogen). In conjunction with the Department of Energy, Constellation is installing a 1 MW electrolyzer powered by its Nine Mile Point plant in Oswego N.Y. The plant should be making hydrogen by December. Excess hydrogen not planned to be used in the demonstration could be used to prove the utility of the gas as a long-term energy storage solution – an application with New York State to use the excess hydrogen for that purpose is under consideration now. Constellation, in a January presentation to analysts, said there is potential hydrogen demand of 14 million tons within 100 miles of its plants today, like steel producers that could theoretically swap to hydrogen energy fairly easily. The recent climate bill also just incentivized green hydrogen production, by the way. Management has also been investing in next-generation nuclear companies, positioning it to take advantage of expected approvals by the Department of Energy of smaller, more efficient nuclear reactor designs in the months to come.
Investors are still learning about Constellation. It was spun off by Exelon (EXC) in January which wanted to simplify its structure. In SX Greentech Advisor, of which I'm the editor and Chief Analyst, we saw that as an opportunity. Subscribers and I took a position in Constellation in April at 64, through our Excelsior Portfolio, the special situations portfolio we have where we aim to jump on unique chances for big profits. At the time, I told subscribers Constellation was a clear spin-off value play as well as a long-term leader in the reviving nuclear segment and the world of renewable energy stocks. At the time, I wrote in part: "Best case scenario this year: the Build Back Better bill is signed into law. It would extend the nuclear production tax credit for nuclear out six more years, which would offer $15 per kilowatt-hour generating credit." I was wrong about the bill, but not about the tax credit. Now we're up about 30% with shares around 83, plus quarterly dividends. Shares are still a buy, with Constellation expected to produce more than $18 billion in revenue this year and make $4.96 per share net profit.
[author_ad]