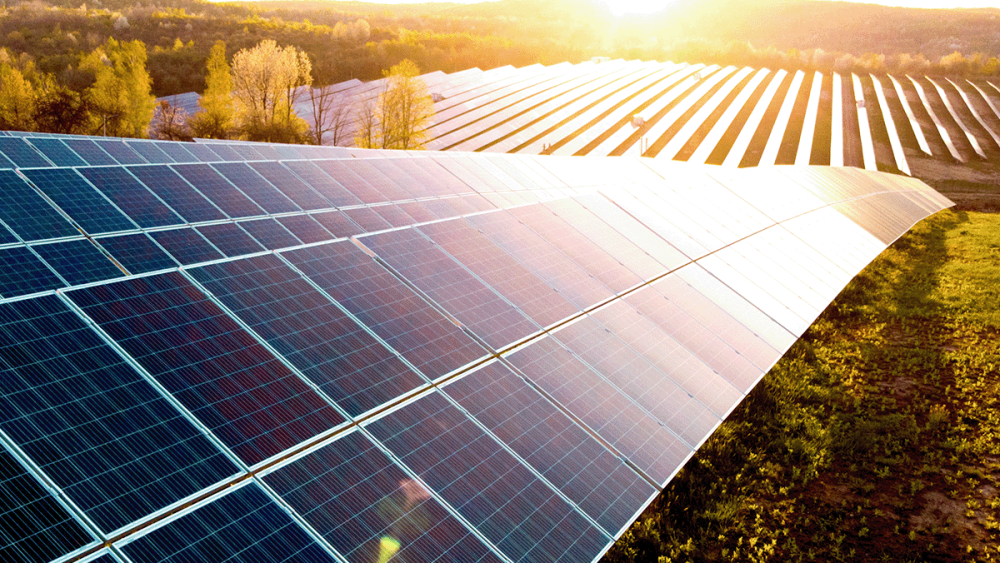 Even if you're not a daily financial news reader, you likely saw coverage of the recent passage of the Inflation Reduction Act, a landmark piece of legislation that environmental think tanks estimate will cut U.S. greenhouse gas emissions by 40% or more by the end of the 2020s. As unlikely as it may have seemed given the political roadblocks, this legislation means that America may actually reach its 50% emission reduction goal which President Biden committed to early last year.
The $369 billion Act is fairly comprehensive in that it promotes both the manufacturing and purchasing of electric vehicles (EVs) and chargers, is intended to increase production and use of clean energy, and also domesticates some mining and refining of rare earths – an essential component in Greentech. Plus, the Act will help fund research into new climate-friendly technologies like carbon sequestration and the production of green hydrogen.
The bill is the largest ever to promote Greentech, which is good for both the planet and investors, and likely directs over $300 billion to the sector when you include water infrastructure and nuclear funding.
As I wrote last month, Greentech doesn't need government support to thrive, because it is inherently deflationary. The raw material, so to speak, for solar, wind, hydro and geothermal energies are free, plus capital costs for getting new production online keep going down. Once a renewable energy project is producing, it only gets cheaper as initial capital costs are recouped. By contrast, fossil fuels are inherently inflationary – oil and natural gas keep getting harder to pull out of the ground, often requiring more refining to put into a usable form. Plus, since they are globally priced in dollars, it means they have to increase in price over time because even in the best of times, the dollar loses a bit of its value every year.
I follow roughly 250 U.S. Greentech companies that are publicly traded, and they nearly all leapt when news of the Inflation Reduction Act came at the end of July. And for good reason – reportedly it includes $7,500 in buyer incentives for new EV purchases, extends out 10 years tax credits for solar energy as well as credits for production of photovoltaic panels, energy storage, and wind turbines – it incentivizes both consumers and producers to go green and its decade-long horizon provides long-term policy certainty many businesses had been seeking.
As editor of Cabot's SectorXpress Greentech Advisor advisory, I'm further excited by the bill, because it comes well-timed as a second boost to the sector's recent lift-off from an important line of support it held in May. After rallying to an all-time high by the end of 2020, Greentech experienced a necessary (and healthy) retracement since. Here is the 10-year monthly chart of the WilderHill Clean Energy ETF (PBW), which I used as a proxy to gauge the sector.
There have been hints the bears had exhausted themselves – I've been telling my subscribers in recent weeks that Greentech has been giving the appearance of having bottomed in May. My most recent issue alerted them that Greentech had turned bullish. Now the Inflation Reduction Act comes in and, to echo hedge fund managers when they see a bull surge coming, the action is "unleashing the animal spirits" for U.S. clean energy stocks.
Last week alone Greentech stocks surged about 15%, blowing away the last, lingering stench of the exhausted bear market. In SX Greentech Advisor today, we have four stocks on our Watch List, at least two of which we will enter soon, given they will be leaders in U.S. solar and EV efforts bolstered by the new bill. We already sit with profits on a few leaders – 93% in two months on warrants for Altus Power (AMPS/WS), which installs and operates rooftop solar in the overlooked U.S. commercial and industrial buildings segment, 13% on nuclear power generator Constellation Energy (CEG) and, in less than a week, a 6% gain on Ormat Technologies (ORA), a leader in U.S. geothermal power. They're all still good bets today. The next leg up for clean energy stocks is just getting started.
Has the Inflation Reduction Act prompted you to consider increasing exposure to Greentech stocks?