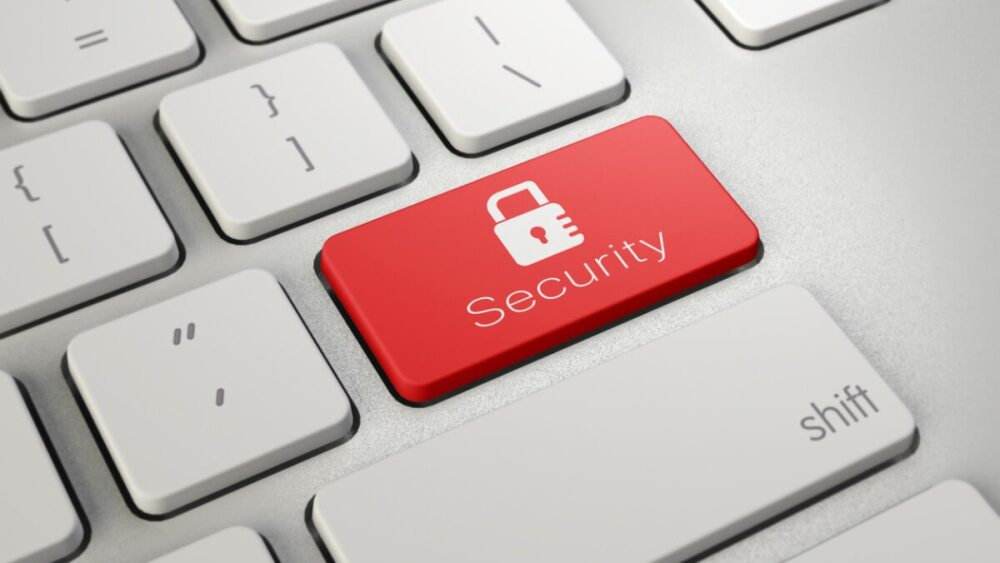 One thing I've learned in my more than three decades in the financial industry is this: When volatility reigns, it's time to go conservative and buy boring defensive stocks.
Tuesday's pummeling of the Dow Jones Industrial Average, sending it down almost 800 points, is the latest evidence of how dependent the markets are right now on news stories (fake or not). Earlier in the week, the markets thought Trump was making progress with Chinese President Xi Jinping on resolving their tariff issues. But Tuesday, investors weren't so thrilled to learn that the agreement would include a 90-day ceasefire. Added to that, the market was spooked by declining long-term bond yields.
These two catalysts—as well as the ongoing Mueller investigation of all-things Donald Trump—are making investors a little wary. After all, the markets have been on a great tear since the election in 2016. We've certainly seen some pullbacks this year, but the DJIA is still up 7% for the last 52 weeks—not too bad, considering all the ups and downs.
But it may be time to take a short breather. And I've found—over the years—when the market becomes very volatile, it's a great opportunity to load up on more conservative stocks.
[text_ad]
The chart below shows the results of a Fortune Wall Street magazine survey for predictions of the best stock market sectors going into 2019, based on earnings growth forecasts.
Source: http://fortune.com/2018/11/19/best-stocks-buy-2019-tech-facebook-google/
As you can see, the top four sectors are Energy, Health Care, Information Technology, and Finance (that last one will be a big relief for investors who have hung onto their financial stocks, waiting for higher rates to boost their prices).
In 2018, both Technology and Health Care stocks have done pretty well, gaining 9.6% and 8.7%, respectively, on average. But Financials and Energy have both suffered, losing 4.7% and 5.0%, respectively.
For the most part, these four sectors make sense. After all, we have to have energy (in the form of oil and utilities); health care is not an option; we all use banks; and the technology sector—which used to consist of high-flying, cutting-edge companies—is today comprised of some very conservative, blue-chip tech companies that can help steady a portfolio.
With that in mind, I set out to find three of the best companies that were in at least one of these sectors. I looked at earnings, analyst recommendations, sector economics, and the fundamental strength of more than 50 stocks that came up in my screening process.
But I couldn't find three companies out of these four industries that had all the right characteristics. So, I considered other "defensive" industries, like food and beverage, and even sin stocks like alcohol and cigarettes (which tend to do well during volatility and even recessions).
Finally, I found my three companies. I have to admit: they are pretty boring defensive stocks, but then, if they make money for you, who cares, right?

Three Boring Defensive Stocks for 2019
Boring Defensive Stock #1: Novartis AG (NVS)
Novartis is a global drug manufacturer that pays a dividend yield of 3.37%. Shares are trading at a discounted P/E of just 15.91. Recently the company's shares were upgraded by Cowen & Co., to 'Outperform' and Goldman Sachs, to 'Conviction Buy'. The consensus analyst ranking is 'Strong Buy', and two analysts have increased their EPS estimates in the past 30 days.

Boring Defensive Stock #2: The Hershey Company (HSY)
As you probably know, Hershey makes chocolate. Its primary brands are Hershey's, Reese's, Hershey's Kisses, Jolly Rancher, Brookside, Sofit and Ice Breakers. The company has moved forward by innovation, focus on cost savings, and acquiring other brands. The shares have a current dividend yield of 2.72%, and the stock is trading at a reasonable P/E of 22.35. And nine analysts have recently boosted their EPS forecasts for the company.

Boring Defensive Stock #3: Johnson & Johnson (JNJ)
Johnson & Johnson is a global giant in the consumer, pharmaceutical (over-the-counter and prescription) drug markets, as well as medical devices. The shares have a current dividend yield of 2.53%. The company beat analysts' estimates by two cents last quarter, and has received one EPS upward revision in the past month.
There you have it. These three companies are not barn burners; they probably won't give you big gains overnight. But they are steady performers; they pay regular dividends, which will supplement your cash flow; and they should help to mitigate your portfolio's volatility.
And, interestingly enough, I compared the charts of these three boring defensive stocks and was intrigued to see how closely their trajectories aligned. Food for thought, hmm?
If you want the names of more boring defensive stocks to help weather the current market turbulence, click here to learn how to subscribe to my Wall Street's Best Dividend Stocks advisory. Now, if you'd prefer more exciting growth stocks, click here to subscribe to my Wall Street's Best Investments advisory. Each advisory is compilation of the top investment recommendations from some of the best analysts in the industry.
[author_ad]