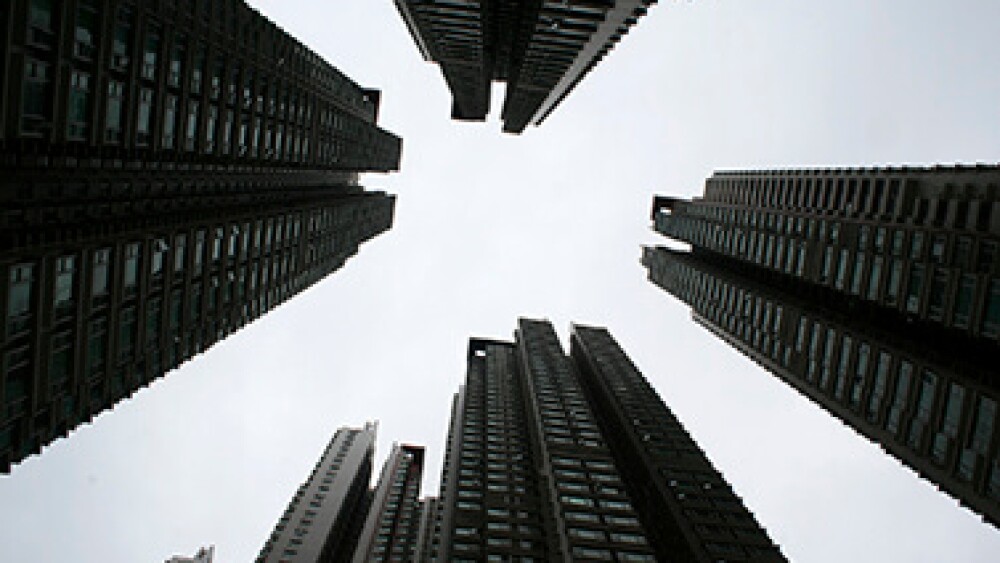 Today, I'm going to tell you about a rare breed these days: the best-performing REITs of 2022. To understand why there are so few acting well right now, let me start with a bit of anecdotal "evidence.
My family and I moved about a year and a half ago, when the real estate market was red-hot but had not quite peaked yet. It was a good time to sell our old house (we didn't have too much trouble finding a buyer, at a price higher than we initially anticipated); finding a new house that we liked, at a somewhat reasonable price, required some luck – and a good realtor. We moved into our new house in February 2021. Two or three months later, when demand always surges as the Vermont snow thaws and the colors that give the Green Mountain State its name had finally blossomed, we probably wouldn't have been able to find a house in our price range. Prices had surged another 20% or so.
But like the seasons in New England, the real estate market is fickle. Fast forward to today, and suddenly it's not such a sellers' market; there's a house down the street from us that's had a "For Sale" sign on the front lawn for about three months. A similar cooling phase has surfaced in housing markets all across America of late.
[text_ad]
To wit: The all-important Case-Shiller 20-city home price index slowed to 13.1% year-over-year growth in August, down from 18% growth in July and a peak of 21.2% growth in April. This line from the press release accompanying October's numbers is particularly telling: "All 20 cities reported lower price increases in the year ending August 2022 versus the year ending July 2022."

It's no mystery as to why. The Federal Reserve has had its foot on the federal funds rate gas pedal since May. That has pushed the 30-year fixed mortgage rate to an average of 7.32%, more than double the 3.33% average from this time a year ago. As a result, fewer people are buying houses, and prices are stagnating, and in some places even being slashed.
No wonder it's been a down year for housing and real estate-related stocks, especially since the Fed started raising rates in March. (Well, that's not the only reason – ALL stocks not in the energy sector have taken it on the chin in 2022.) The SPDR S&P Homebuilders ETF (XHB) is down 27% year to date, including a 10% drop-off since August. The iShares U.S. Home Construction ETF (ITB) has fallen commensurately, down 26.5% this year.
Most REITs (real estate investment trusts) are down considerably as well. But not all of them. Those that invest in specific segments of the economy have performed quite well; thus, the best-performing REITs of 2022 are quite niche.
It'll be easy to identify at least one of those niches from the list below. Here are the five best-performing REITs so far this year.
Best-Performing REITs of 2022
LTC Properties, Inc. (LTC): +13%
Farmland Partners, Inc. (FPI): +12%
VICI Properties (VICI): +11%
Claros Mortgage Trust (CMTG): +10%
Equity Commonwealth (EQC): +7%
You'll notice the top spot belongs to a healthcare REIT. While healthcare stocks haven't performed all that well this year (+3.5% YTD), with Covid-19 still lingering and an aging U.S. population as most Baby Boomers are now in their 60s and 70s, the need for healthcare and eldercare has rarely been greater in this country.
LTC Properties invests in senior housing and skilled nursing healthcare through a combination of sale leasebacks, mortgage and construction financing and joint ventures. Its sales are expected to rise 9.3% in 2023.
The company's portfolio of properties is spread across 29 states nationwide but is concentrated in states that expect to see the largest growth in their 80-year-plus demographic by 2030. While LTC hasn't been a world-beater, its performance in 2022 has put it squarely at the top of the list. LTC averages a Hold rating across the eleven sell-side analysts that cover it, and it's trading very near most price targets, however, the 5.9% distribution yield and demographic trends do make this more attractive over the long haul.
Farmland Partners, the next entry on our list, is a North American farmland owner that also makes loans secured by farmland. The company owns and/or manages approximately 190,600 acres in 18 states, with approximately 26 crop types and over 100 tenants.
In their most recent quarterly report, Farmland highlighted that they were able to effectively pass along higher costs in the form of an average 15% rent increase across the 60% of tenants that had renewed through the end of September. Also, owing to easy comps, the company boasted a 200% year-over-year increase in operating income.
The third name on the list is perhaps the most surprising: VICI Properties. A spin-off of Caesars Entertainment Corp. when it went bankrupt in 2017, VICI owns 44 casinos, hotels and racetracks, plus four golf courses. While those were terrible investments in the first year or so of Covid, they're all making a comeback now, and VICI anticipates record revenues this year, with 67% top-line growth. And the stock is just down from hitting new all-time highs in August.
Claros Mortgage Trust, a REIT with a focus on commercial real estate holdings, is primarily invested in multifamily housing, hospitality, and office space with nearly 50% of the total portfolio in New York or California. Claros has been aggressively increasing their exposure to multifamily housing over the last three years as that segment has grown from 23% to 41% of the total portfolio.
With their third-quarter earnings announcement in November, Claros announced a $100 million share buyback, and the company is poised to benefit from any further interest rate climb, as they anticipate that a 100-basis-point increase to LIBOR would translate to $0.14 cents of net interest income per share.
The last REIT on our list is Equity Commonwealth, which invests in commercial properties in Texas, Colorado, and the District of Columbia. The portfolio is small, with only 4 commercial properties totaling 1.5 million square feet, but the company recently paid out a special $1.00 per share special dividend and has an outstanding buyback authorization of $120 million after buying back $15 million of shares in the most recently reported quarter.
Which to Buy Now?
VICI is the largest company of the group, with a $33 billion market cap and a nice 4.7% dividend yield to boot. It also happens to be the only name on this list with positive technical momentum, having recently found support at its uptrending 50-day line.
Like almost anything else in 2022, it's hard to consider any of these names high-conviction "buys," but given the technical picture, VICI looks like the best of the list.
Do you own any of the best-performing REITs on this list in your portfolio?
[author_ad]