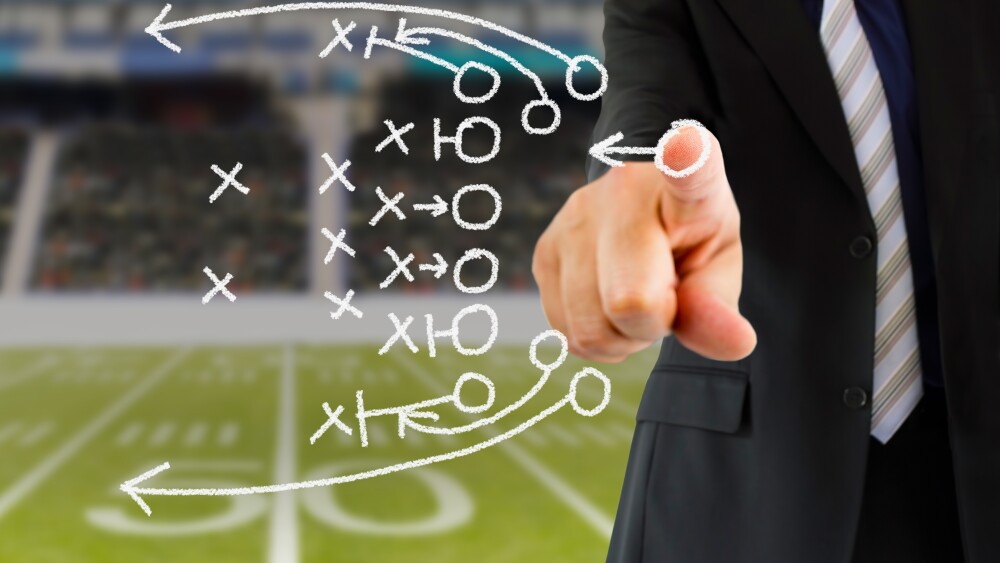 Last year's bear market, among the longest since 1948, has been vanquished and replaced by a new bull market. Backed by the favorable CPI news earlier this week, investors are continuing to pile into stocks with renewed confidence that the drag from higher interest rates has peaked. Just as supportive is the resilient economy, which buoys corporate earnings. Peaking interest rates plus rising earnings is a near-surefire recipe for stronger stock prices.
Yet, with broad indices being driven higher by mega-cap tech stocks, led by already-expensive names like Apple (AAPL) and Nvidia (NVDA) which have reached record highs, what are value investors to do? Is this the time to jump on the growth stock bandwagon, or is it time to take profits in advance of what could readily be a sell-off when excessive expectations eventually meet uninspiring earnings reports?
[text_ad]
Our view is to take neither of these approaches. Yes, investing conditions are becoming more favorable, but there is no endgame in investing. Conditions – inflation, interest rates, economic growth, geopolitics, regulations, costs, commodities, currencies and others, not to mention the competitive environment – are always changing. Today's winners won't remain winners through the end of time. And, as their share valuations discount a very prosperous future, the current "winner" companies would need to grow even faster than the current elevated expectations to support their shares. Rather than chasing fads or benchmarks, value investors will want to stay disciplined, looking for favorable risk/return stocks and ignoring the noise of current investor sentiment.
One value stock that offers worthwhile appeal is Haverty Furniture Companies (HVT). Macro-sensitive investors will like its cyclical appeal in a strong economy with peak interest rates. More important, value investors will like its fundamentals and valuation.
This small-cap company, based in Atlanta, is a full-service home furnishing retailer with over 100 stores in the Southern and Midwestern states. Investors worry that the secular shift toward online retailing will grind away at brick-and-mortar companies like Haverty. But these investors overlook several key traits. First, the company isn't struggling against online retailers, rather, it is getting stronger. For major products like furniture, consumers want to gauge the quality and comfort in person rather than guessing online. The tattered reputation of online-only retailers like Wayfair (W), which ironically is only now discovering the benefits of brick-and-mortar stores, illustrates this point clearly. Haverty's sales reached a record high in 2022, and its gross margin – a key indicator of its pricing power and franchise quality – was a healthy 57.7%, higher than the 54.0% margin in 2016 just prior to the surge in online competition.
Also, Haverty's overall profits continue to climb. Per share earnings last year were $5.24, four times higher than the $1.30/share it earned in 2016. The outlook for 2023 earnings is for a decline to $3.88, still a strong showing compared to its history. Management has guided gross margins to be above 58%.
Haverty is skillfully and conservatively managed. It carries zero debt and maintains a healthy amount of inventory. Its shareholder-friendly management continues to return much of its generous free cash flow to shareholders. The dividend, which yields 4.2%, is well-covered by earnings, was recently raised, and has been a regular feature since 1935. In each of the past three years, the company paid an additional special dividend of $1.00/share or more. While these are discretionary payouts and won't likely occur in 2023 due to the company's purchase of its Florida distribution center, future special dividends would be an added bonus for investors.
And, finally, value investors will like the low valuation. The shares, which trade at 7.5x estimated 2023 earnings, already discount an uninspiring future.
There are plenty of attractive stocks that the growth crowd is missing. Haverty Furniture looks like one of them.
Cabot Value Investor and the Cabot Turnaround Letter offer stock ideas, commentary on the markets and other topics relevant to contrarian and value investors, all supported by our rigorous and disciplined methodology, research and analysis. Let us help you sort through the market to find the best contrarian and value stocks.
[author_ad]