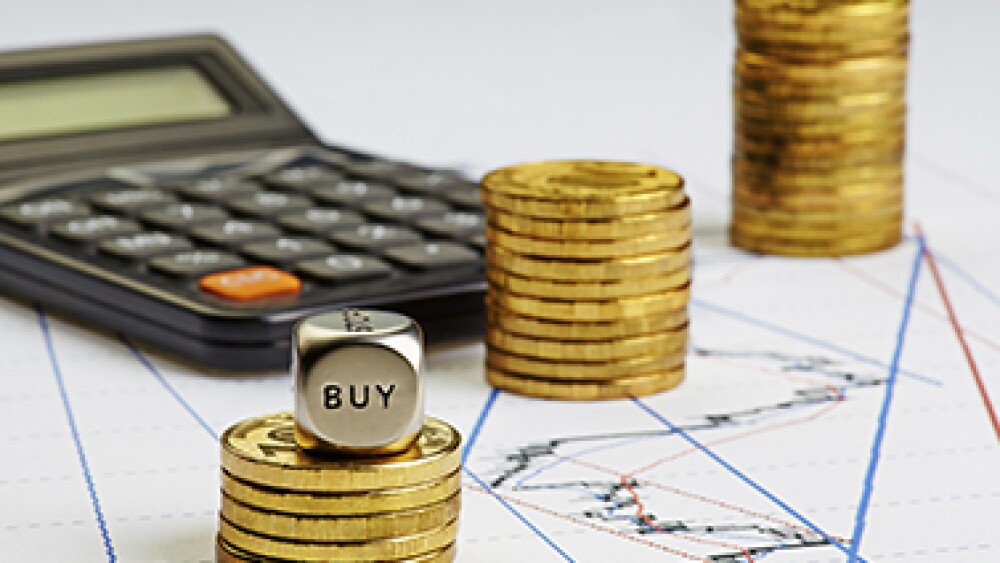 I'm writing this column about an intriguing insurance stock as Tropical Storm Jose (demoted from hurricane status) passes by some 200 miles offshore Massachusetts. All we're getting here in Salem is a bit of wind and rain, and that's fine with me.
But hurricanes Harvey and Irma—and presumably next, Maria—have been killers, taking nearly 200 lives and causing billions of dollars of damage, mainly in Texas, Florida and the Caribbean islands.
Harvey's costs have been estimated at between $70 and $200 billion in the U.S., with a large portion of the losses sustained by uninsured homeowners, while Irma's losses in the U.S. have been estimated at a minimum of $50 billion. And Maria's? Time will tell.
And who's going to pay for a big piece of that? The American taxpayer, through the National Flood Insurance Program (NFIP), which sadly, is $25 billion in debt.
There's no good excuse for this!
Well, actually, that's not quite true. It's the usual excuse. A program that started out with good intentions has fallen victim to our dysfunctional two-party political system.
But instead of fixing the system, Congress continues to kick the can down the road; on September 8, President Trump signed legislation reauthorizing the program until December 8, 2017, which buys more time for Congress to consider reforms of the program.
I'll get to the possible reforms in a minute, but first a brief review of the program:

The Pitfalls of Flood Insurance
Before 1950, flood insurance was part of the standard homeowners' insurance policy but increasing losses caused many insurance companies to begin excluding flood coverage from standard policies and selling flood insurance separately.
[text_ad]
Then, in 1968, under President Lyndon Johnson, the National Flood Insurance Act established the National Flood Insurance Program, which allows property owners to purchase insurance from the U.S. government that covers certain losses from flooding. But the premiums for this insurance are not set by market risk valuation. Instead, they're set by looking at FEMA's maps of the Special Flood Hazard Area (SFHA), which delineate the areas considered to have a one percent chance of flooding in any given year (so-called 100-year floodplains).
But these flood maps do not look at property level risk or elevation, and this means there is a lack of confidence in the risk analysis provided by those maps.
Thus the rates for insurance under NFIP are lower than private insurance company rates would be, which means that property owners with NFIP policies are effectively receiving government subsidies to live in areas with high flood risk.
Additionally, many properties are being destroyed and rebuilt several times in the same high-risk location, with construction being subsidized each time by taxpayer dollars.
Over the last two decades, the number of properties reporting a second loss has increased by 67%.
The number of properties that have had a third loss has increased 56%.
And the number of severe repetitive-loss properties (properties with at least four claims of more than $5,000 each, or at least two claims that total the building's current value) now exceeds 11,000—and is still growing.
These extreme flood-risk properties only account for a small fraction of the NFIP's five million active flood policies—but they account for about 30% of its claims.
Talk about throwing money down the drain!
Additionally—for various reasons—the federal share of disaster response costs has grown from less than 30% after Hurricane Hugo in 1989 to more than 75% after Superstorm Sandy.
And the increase in big storms, thanks to climate change, is only making the problem worse. Which makes it more critical that the NFIP be fixed.
One sane voice is the crowd today is the group Taxpayers for Common Sense (TCS), a non-partisan federal budget watchdog organization based in Washington, D.C. TCS believes that federal funding should only be for rebuilding outside the floodplain or for structures elevated at least two feet above projected future flood levels.
In recent Congressional testimony—just before the can was kicked down the road—Steve Ellis, V.P. of TCS, commented, "Along with other factors, NFIP helped fuel the coastal development boom that increased the program's risk exposure and losses … Rebuilding smarter and safer must be a part of recovering from a disaster."
Also important is pricing insurance accurately, so the program's debt stops growing. It's easy to blame the increased losses on the increase in major storms, but the mature response to that is to change behavior, by not rebuilding in areas with previous losses and by making the insurance more expensive—not undercutting the private insurance industry.
Make no mistake; there is still plenty of private competition to provide flood insurance! In fact, there are at least 19 companies writing private flood insurance in Florida, home to nearly 40% of the NFIP policies. Insurance companies would love the chance to insure more people.
But NFIP has been eating their pie (while passing the bill along to us taxpayers), while unintentionally encouraging bad choices, and it's high time for a change.

A Beaten-Down, Dividend-Paying Insurance Stock
So what's the investment angle?
It's an insurance company, of course.
This company, based in Ireland (for tax reasons, naturally), sells $11 billion worth of insurance and reinsurance around the globe, every year. It's growing revenues at double-digit rates. And it pays a 2.3% dividend.
But panic selling in response to Harvey and Irma hit all insurance stocks; at the bottom, this stock was down 22%. As I write, it's down 17%. And that looks like an opportunity.
In fact, a Morgan Stanley analyst recently commented, "The market is still factoring large potential losses into [Company X's] share price … Historically, property and casualty stocks tend to underperform immediately following major losses, but outperform subsequently as losses become certain and investors' focus shifts to stabilizing & improving pricing." He continues to cite Company X as one of his two favorite global reinsurance stocks.
And Crista Huff, lead analyst of Cabot Undervalued Stocks Advisor, is telling her readers to buy this insurance stock here.In her latest update to readers, she wrote: [Company X] is an undervalued, aggressive growth mid-cap stock. The price chart exhibited a shakeout pattern this month, which usually signals a turnaround in the share price. There's 20% upside as [Company X] retraces its July high, at which point the 2017 P/E will be only 14.3. The stock could easily deliver additional capital gains thereafter. Scoop up this stock while it's cheap, because I believe this low price will be quite temporary. Expect volatility. Strong Buy."
For the name of the company and more, click here.
But don't delay. This high-quality insurance stock won't stay down for long!
[author_ad]