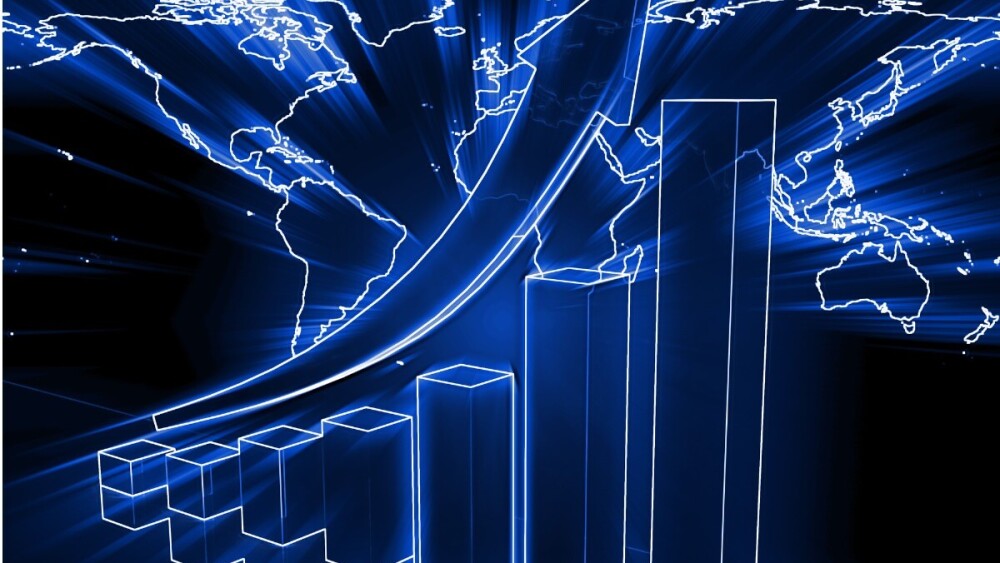 Given the recent inflation-fear-fueled turmoil in U.S. markets and comments from the IMF that inflation will hit the U.S. particularly hard, it's a good time to turn your attention to other parts of the world. European stocks are a logical, and potentially quite profitable, place to turn.
Granted, investing in European stocks can require a bit more leg work as many of them do not garner analyst research coverage in the U.S. Without consensus earnings estimates, stock analysis can be difficult. But you can access useful earnings and revenue estimates on at least a couple dozen European companies. Here are three companies with great fundamentals that you can add to your stock watch list.

European Stock #1: Equinor ASA (EQNR)
Equinor ASA (EQNR – yield 2.1%), formerly Statoil ASA (STO), is an integrated energy company operating in more than 30 countries, and based in Norway, where the government is a majority owner. The company changed its name in 2018 as it seeks to broaden its focus to include new energy solutions – primarily wind – and attract young talent.
[text_ad]
Like all energy companies, Equinor took a big hit in 2020 thanks to Covid; revenues declined 28% for the year, and the company failed to turn a profit for the first time since 2016. Now it's profitable again, and its renewable energy division is leading the charge, partly due to the company selling stakes in several wind farms off the coast of Britain and the U.S. Equinor reported divestments of $1.4 billion in the first quarter. The company also announced that it has agreed to acquire a 45% stake in Noriker Power Limited, a U.K. battery storage developer.
This latest development gives Equinor the right to acquire the full company at a later date as well as the opportunity to participate in projects that are currently in development.
Add it all together, and EQNR shares are having an excellent year, up 56% and roughly doubled since late-October bottom in 2020. EQNR has plenty of momentum, and yet it's only now reaching its pre-pandemic highs.

European Stock #2: NXP Semiconductors (NXPI)
NXP Semiconductors (NXPI – yield 1%) is a chipmaker with operations in more than 35 countries, based in the Netherlands, and serving the automotive, IoT and industrial markets. The company is a rarity in the semiconductor industry, doing its own design and fabrication of its chips.
After a down 2020, NXP is expected grow revenues by 26% this year and earnings per share by 68%. So far, so good: third-quarter revenue expanded 66% year over year, while earnings per share came in at $1.91 and beat expectations. With the company making chips for plenty of high-growth industries like self-driving cars, digital payments and IoT, chances are it's just ramping up its growth again following a rough year.
Investors seem to know it. NXPI stock is up a whopping 47% in 2021 and the stock is currently trading at all-time highs around 238. The chipmaker is trading higher today by 6% amidst a growth stock rally, and it may be prudent to look for an entry on dips or evidence of a sustained bull trend.

European Stock #3: Royal Dutch Shell (RDS-B)
Royal Dutch Shell plc (RDS-B – yield 3.7%) is a more familiar name, the British-Dutch energy company that's headquartered in the Netherlands. Like Equinor, it has rebounded strongly along with the rest of the global oil industry. And things are about to get better: sales are expected to grow 65% this year, while earnings are projected to improve more than six-fold.
As for RDS stock (get the B shares), it surged with most oil stocks in October, rising from 39 a share to just shy of 50 before giving back most of those gains on broader economic fears. Year to date, it's up 29% and seems to have found bottom (shares resumed their uptrend in December). Add in the healthy dividend and the cheap valuation (it trades at just seven times forward earnings despite the recent run-up), and there's a lot to like here, whether you're a value, growth or income investor. Buy on dips.
Those are our favorite European stocks at the moment. However, there are plenty of other stocks outside U.S. markets that we like right now. If you want to learn some of their names, take out a subscription to our Cabot Explorer advisory, where Chief Analyst Carl Delfeld scours the globe for the best investment opportunities that few Americans know about. Carl's track record speaks for itself: the average return among the stocks in his Explorer portfolio is 241%!
If that sounds right up your alley, click here.
Do you own any European stocks right now? Any big winners? Tell us about them!
[author_ad]
*This post has been updated from an original version, published in December 2018.