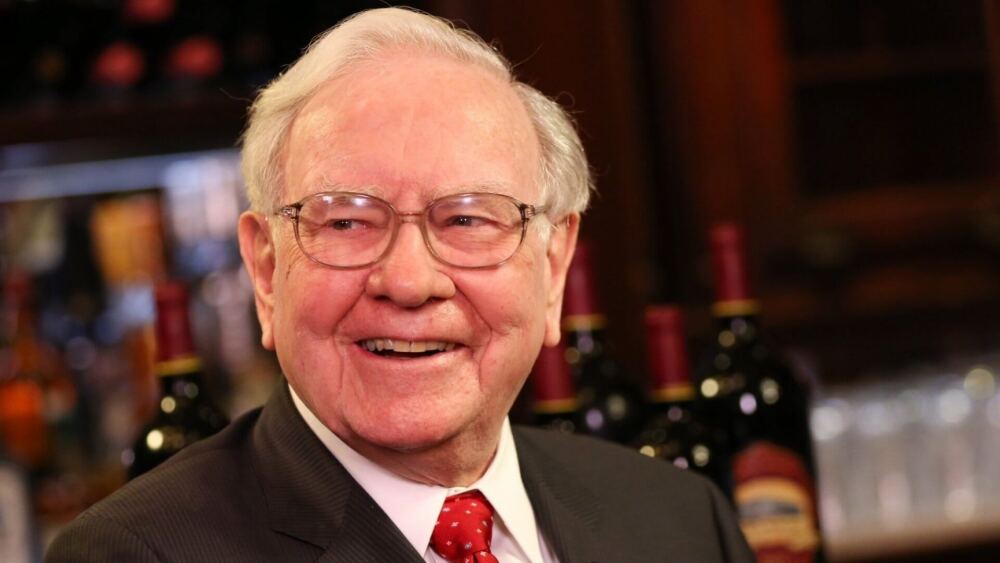 Warren Buffett's company has a large stake in 11 public companies. Here are the four Berkshire Hathaway stocks I like best.
Poor Berkshire Hathaway (BRK) shareholders. The coronavirus disrupted plans for Berkshire's annual meeting, forcing Chairman Warren Buffett to live stream the meeting. That's really too bad, as Berkshire's annual meeting is a much-anticipated event for its shareholders each year.

My Berkshire Experience
I was fortunate to be able to attend the Berkshire meeting a few years ago. And what an event it was! The convention center in Omaha was taken over by displays featuring all of the company's subsidiaries, from candy companies to railroads, to million dollar recreational vehicles. And Buffett himself regularly strolled through, often strumming his ukulele. The company also provided tours of its subsidiaries and a barbeque party to entertain stakeholders.
[text_ad]
But the highlight of the event was the six hours that Warren Buffett and his right hand, Charlie Munger, spent answering shareholders' questions.
That devotion to his shareholders has created an almost cult-like following for Buffett and Berkshire. And his dedication to open lines of communication, illustrated by his self-effacing annual letter to shareholders, further deepens the relationship. His live stream meeting continued that tradition.
The biggest surprise was Buffett's acknowledgement that he has sold all of his holdings in the major airlines. Most analysts were surprised when he first invested in them in 2016, as they didn't seem to fit the definition of 'high-quality' stocks in which he normally invested. But Buffett admitted that buying airline stocks was a mistake, and with the coronavirus' devastating impact on the airlines, it just made sense to sell them all now.
But, no worries. As of the most recent updates from Berkshire, the company owns 100% of 63 companies in a variety of industries, including a brick maker, jewelry stores, insurance firms, furniture retailers, candy makers, manufactured home builders, and shoe and boot manufacturers. Here's a link to the total list: https://www.berkshirehathaway.com/subs/sublinks.html
Additionally, Berkshire owns portions of another 48 companies, and holds a more than 10% stake in these 11:
I decided to take a closer look at these companies, to determine if any of them looked like good buys right now. Out of these 11 firms, these four Berkshire Hathaway stocks deserve a second look.

4 Berkshire Hathaway Stocks to Consider
Davita Inc. (DVA) operates 2,753 outpatient kidney dialysis centers serving approximately 206,900 patients; and 259 outpatient dialysis centers located in 10 countries outside of the United States serving approximately 28,700 patients. The company beat analysts' earnings estimates by $0.20 last quarter and is expected to grow at an annual rate of 14.6% over the next five years.
The Kraft Heinz Company (KHC) is a global food and beverage company, offering products under the Kraft, Oscar Mayer, Heinz, Philadelphia, Lunchables, Velveeta, Planters, Maxwell House, Capri Sun, Ore-Ida, Kool-Aid, Jell-O, Classico, McCafe, Tassimo, TGI Fridays, Taco Bell Home Originals, Plasmon, Pudliszki, Honig, HP, Benedicta, Karvan Cevitam, ABC, Master, Quero, Golden Circle, and Wattie's names. Fourteen analysts have raised the company's earnings estimates in recent days. The company has a current annual dividend yield of 5.26%.
Moody's Corporation (MCO) is a financial services firm, providing credit ratings and assessment services, as well as economic research and analytical tools. The company beat analyst forecasts by $0.51 last quarter, and is expected to grow by 14.2% next year.
VeriSign, Inc. (VRSN) operates domain name registry services and internet infrastructure for those domains. VRSN beat earnings estimates by $0.23 last quarter and four analysts have recently increased their forecasts for the company.
As always, I recommend that—before you buy—make sure that these ideas fit into your investment plan and diversification strategy.
[author_ad]
*This post has been updated from an original version.