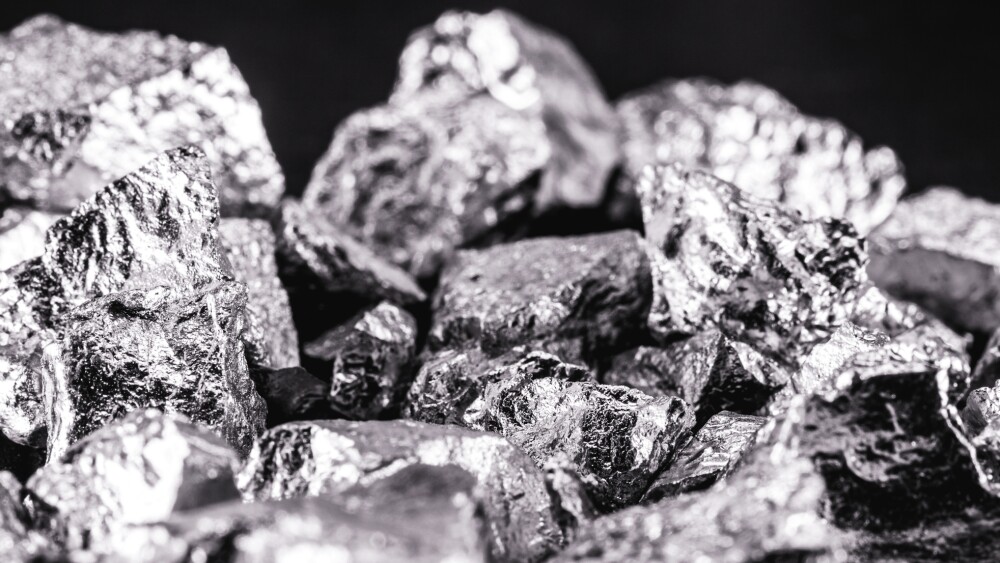 America's dangerous strategic metals supply chain debacle is puzzling but potentially profitable for two rare earths stocks.
First, it could have been prevented with just a modicum of foresight. With all our domestic natural resources plus regional commodity-rich Canada and South America, how did the world's superpower ever let its dependence on rival China to supply critical materials happen in the first place?
A few highlights of the debacle include closing the U.S. Bureau of Mines in 1996, allowing America's only rare earths mine to go bankrupt and our defense stockpile to dwindle, and standing passively by as China gobbled up strategic assets all over the world. Unlike America, our allies took steps to increase their access to critical materials such as South Korea's investments in the Philippines, and Japan's financial partnership with Lynas (LYSCF) of Australia - the world's second-largest producer of rare earths.
[text_ad]
In short, China's massive steps over the past two decades to become the world's mining and refining superpower while Washington slept, is a killer punch in our age of U.S.-China rivalry.
We now face a daunting and complex high-tech supply chain economic security challenge - a puzzle with a lot of moving pieces. These represent inputs for a wide range of key sectors, from semiconductors to clean tech and electric vehicle batteries, to fiber optics, permanent magnets, aerospace, and defense. But like someone trying to complete a puzzle without first forming the frame, our approach remains slow going and haphazard.
For example, while one can make the argument for the recently passed $52 billion CHIPS Act to support the domestic semiconductor industry, it puts the proverbial cart before the horse. This legislation aids the fabrication of semiconductor chips, but what about the dozens of upstream rare earths and rare metal inputs that go into the chipmaking process? The priority of rebuilding supply chain economic security should be getting the foundation of manufacturing - commodity inputs - back in play.
Then there is the paradox of clean tech. The critical materials needed to produce cleaner electricity and power electric vehicles, wind turbines and solar panels such as cobalt, gallium, lithium, germanium, and rare-earth elements, are far scarcer than petroleum. This suggests to some that strife over vital resources is inevitable.
This risk is growing amidst historic levels of turmoil and tension in Asia that threatens stability and supply chains for critical materials. This risk requires a sense of urgency, a hedge, and a smart stockpile insurance policy.
Giant turbines and electric vehicles (EVs) require zinc, cobalt, lithium, and rare earths for their motors and batteries. Even now, with wind and solar power accounting for less than of global electricity generation and EVs making up only about 2% of the cars on the road, shortages are emerging, and prices are rising. If the world moves toward a green-energy future, the demand for many of these materials will skyrocket as global output will fall far short of anticipated needs, and rare earths stocks will benefit.
For the United States following World War II, ensuring access to Middle Eastern oil became a strategic priority, especially after the "oil shocks" of 1973 and 1979. Here is the key question: are we ready for an explosion in clean energy and electric-car ownership? EV market share is already growing rapidly and is projected to reach at least 15% of worldwide sales by 2025.
For example, according to a recent study by the International Energy Agency (IEA), "The Role of Critical Minerals in Clean Energy Transitions," the demand for lithium in two decades could be 50 times greater than today and for cobalt 30 times greater if the world moves as expected to shift from oil-driven vehicles to EVs.
China is keeping more of all these critical materials at home to fuel its drive for dominance of the global clean-tech ecosystem. Unfortunately, the American government, politics, and media are largely reactive institutions while China looks and plans.
Relying on our power rival China for the supply of these critical materials is foolhardy. The most powerful nation and military on the planet, the United States, can supply itself with only minimal percentages of rare earths, as well as other critical minerals like cobalt and zinc needed for advanced technologies.
There are some encouraging signs that America is finally shaking off its complacency.
MP Partners (MP), America's only rare earths producer and domestic rare earths stock, is moving forward with its turnaround and expansion of America's Mountain Pass rare earth mine to increase its production and develop the ability to commercially refine rare earth oxides. In addition, MP expects to go a further step in building America's clean energy supply chain by manufacturing permanent magnets. Lynas (LYSCF) is, with U.S. support, building a heavy rare earths separation facility in Texas.
Both rare earths stocks will pay off in our age of U.S.-China rivalry.
To learn about other high-potential global and domestic investment opportunities, subscribe to Cabot Explorer today.
[author_ad]