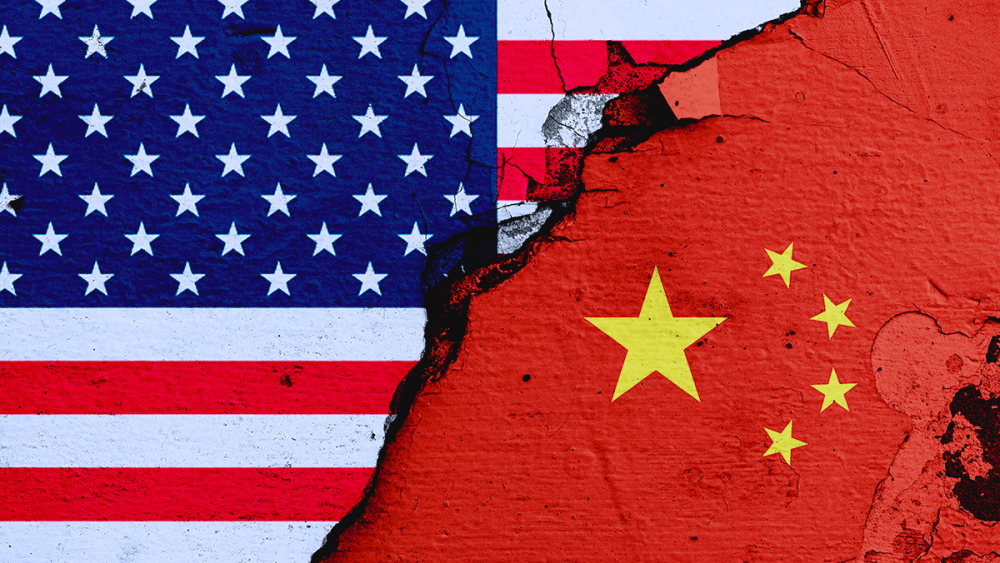 China is close to a $17 trillion economy, the world's leading trading power, manufacturer, and goods and capital exporter, home to seven of the 10 busiest shipping ports in the world, a rising rival in technology and the second largest nuclear-armed military power. Credit Suisse estimates that China now accounts for about 30% of global manufacturing output. China's share of global exports has gone from 4% in 2000 to a remarkable 18% share in 2020, followed by the United States and Germany, each with about 8% of global exports. Meanwhile, America recorded a $1 trillion trade deficit in 2021 and its national debt has increased $10 trillion in the last five years.
Remember in the 1980s, when Japanese exports of electronics such as television sets were headline news and a political hot button? In 2020, China accounted for more than 60% of American imports of electronics. One Chinese company accounts for roughly 25% of all flat-screen TVs shipped to North America. Chinese trademark applications in recent years have surged and in the first half of 2021, the U.S. patent office (USPTO) received 77,305 filings from China. This represents about half of all filings by American businesses and triple the number of filings from the same period a year ago.
Then there are basic industries such as steel production. In 1992, China overtook America in steel production and in 1996, it replaced Japan as the world's top producer. In 2020, China produced more than one billion metric tons of steel – 10 times India, its nearest competitor.
Consider the changing U.S.-China rivalry through the frame of a football game. If in the second quarter your team is ahead 30-3, you might head for the exits or order another beer to celebrate. If, however, it is the beginning of the fourth quarter and your team is ahead 24-17, you will pay attention. This was, and is, the proportion of world economic output by the trans-Pacific rivals, America and China. In 2000, the United States accounted for more than 30% of global GDP, while China was a bit over 3%. By 2020, the American lead over China in nominal world GDP was 24% to 17%, according to World Bank statistics.
Then there is trade. According to International Monetary Fund (IMF) data, China now has stronger trade relations than America with 75% of the rest of the world – a complete reversal of America's dominant position in 2000.
Meanwhile, China's annual defense budget, now five times larger than Japan's, is funding Asia's most advanced and largest air, sea and cyber capabilities. And since Asia is a home game, they can concentrate their forces while America's assets are spread throughout the world. China's navy has launched 90 major ships and submarines in the past five years, almost five times as many as America has in the western Pacific. China is building 100 advanced fighter planes each year, tested highly maneuverable hypersonic missiles in 2021 that circle the globe at five times the speed of sound, and has thousands of precision missiles that can hit Taiwan and American bases in Japan, South Korea and Guam.
Nothing captures this power shift better than the Fortune Global 500, which every year ranks the largest 500 companies in the world by revenue. In 1990, China had zero companies on the list. By 2002, China had only 11 companies on the list while America dominated with 197 companies. In 2020, China led the Fortune Global 500 rankings with 124 companies versus 121 for the United States. In the strategically important area of infrastructure and global construction, according to the 2020 Engineering News-Record ranking of top firms, the only American firm in the top 20 is Bechtel, ranked number 16. Six firms are Chinese, one South Korean, and the rest are European firms.
To put things in perspective, in 1983 at the height of the Japanese economic challenge, America's economic output was three times larger than Japan's. In contrast, China's gross economic output is on a trajectory to be larger than America's economy in current dollars by 2030 as China's economic growth has grown during the last three decades at an average annual pace close to three times faster than America.
America, with all its challenges, remains a financial, technological, and military superpower while the world is well aware of its weaknesses: an underperforming, debt-laden state sector and the challenges of slowing economic growth, environmental disasters, and an underdeveloped financial system. But we need to wake up because from the top leadership of the Chinese Communist Party (CCP) to the village party henchmen, a word often used to describe China's efforts to gain respect and influence on the world stage is douzheng (struggle).
In short, America is a struggling superpower while China is struggling to become a superpower. That dynamic will help shape the global economy in the coming years, and we as investors should pay close attention to how the U.S.-China rivalry plays out.
Editor's Note: This post was excerpted from Carl Delfeld's new book, Power Rivals: America and China's Superpower Struggle. You can buy it now by clicking here: https://www.amazon.com/author/powerrivals.