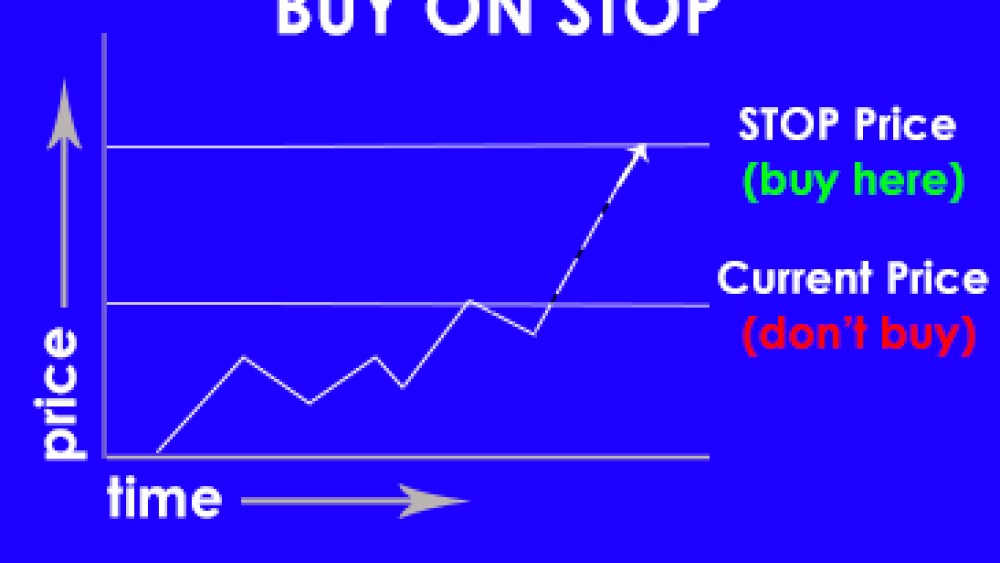 A buy-on-stop is a buy order marked to be held until the market price rises to the stop price, then to be entered as a market order to buy at the best available price.
The buy-on-stop price always is set above the existing market price. This type of trade is sometimes called a "suspended market order," because it remains suspended until a market transaction triggers the stop.
Buy-on-stop orders can be used for long and short positions. For long positions, it allows investors to take advantage of anticipated market upswings, and to minimize risk, without frequently monitoring the investment or the market.
When short selling, the investor can choose to implement a buy-on-stop order, as a way to protect against losses if the price shoots too high. When an investor "shorts" a stock, he is betting that the stock price will drop, so he borrows shares to sell with the intent of buying back the borrowed shares at a lower price (called "covering").
Technically speaking, buy-on-stop orders exemplify a method of engaging in a purchase request for a security that carries the stipulation that the request be held until the current market price for the security is equal to the stop price for that particular asset.
[text_ad]
How Does a Buy-on-Stop Order Work?
Let's say that for the past several weeks, the price of a stock has risen from 3.00 per share to 5.00, and is now trading within a range of between 4.50-5.00. You've determined that the stock will probably move higher and you'd like to make money on this prediction, but only if the stock actually breaks out of its trading range.
Rather than keeping your eye on the stock every day, you can implement a buy-on-stop order at, say, 5.10. If the stock actually does move higher and break out of its trading range of 4.50-5.00, your order will be triggered once the price reaches 5.10, thereby becoming a market order to buy shares of the stock.
If the stock doesn't break out and move higher and instead starts to drop, your order would not get triggered.
Typically, these orders are used when an investor has determined that the market price for a certain type of security is on the verge of entering a period of growing value. This principle works in reverse, when short selling. A buy-on-stop order is a risk-hedging strategy that allows you to buy an asset and close all or part of a short position when and if the market price begins to rise.
If you've used stop-loss orders to protect your long positions, then you already have some familiarity with an automated order that is triggered if a stock's price moves against you. A buy-on-stop is simply the inverse of that order, and you would use the tame technical support and resistance levels to identify good prices to set your stops on the upside.
Do you now understand what buy-on-stop means? Leave a comment below if you have more questions.
[author_ad]
*This post was originally published in 2016 and is periodically updated.